5 Tips on How to Achieve the Perfect Beach-Ready Makeup
Summer is here, and that means it's time for endless beach days spent reading and relaxing by the bright blue shoreline. However, with summer beach days come makeup struggles. Deciding how to apply your makeup before you go to the beach can be extremely difficult. While you're at the beach, your makeup is likely to fade and melt very quickly and obviously as you splash in the ocean and bake under the summer sun.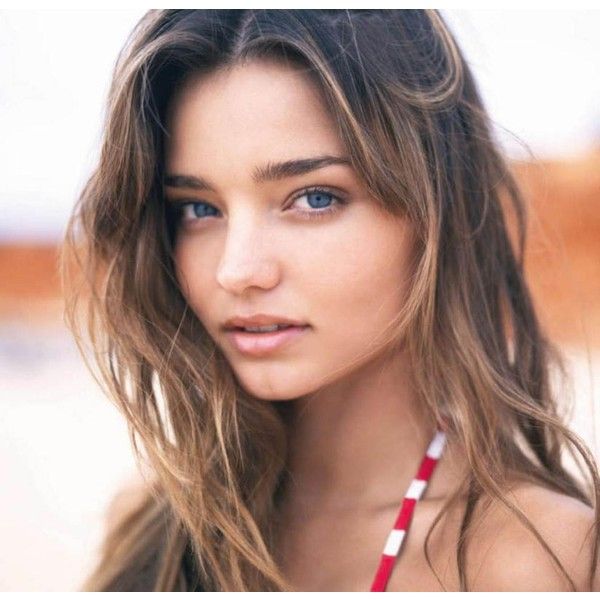 via
In order to avoid these problems, many people opt to skip makeup on days they plan to go to the beach. While this is a perfectly valid option, many of us feel uncomfortable and self-conscious spending a whole day without any makeup.  Fortunately, there are several ways to apply your makeup before you go to the beach to achieve a look with long-lasting, full coverage so you can enjoy your beach day without having to worry about reapplying by lunch.
1. Avoid Liquid Products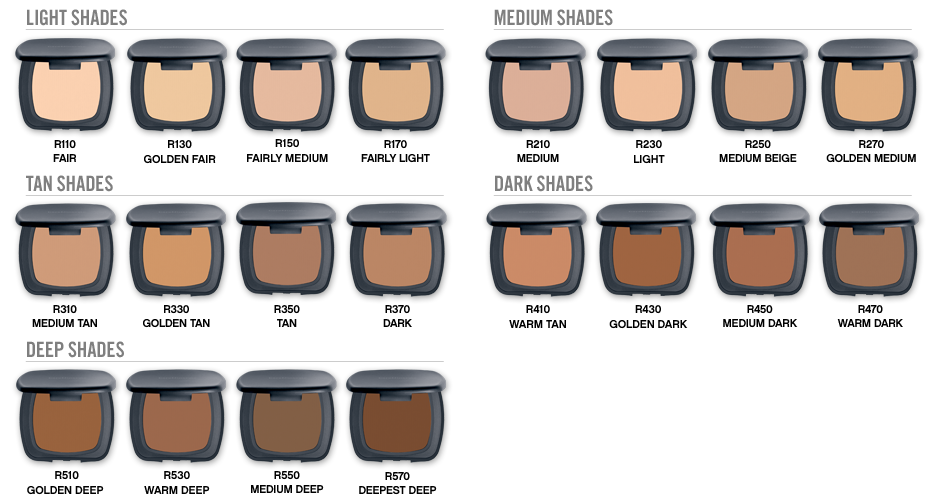 When you're applying makeup for a day at the beach, avoid liquid products at all costs. Even if you're attached to your liquid foundation to the point you consider it an integral part of your family unit, it's time to stock your makeup collection with some powder alternatives for creating beach-ready makeup. Spending a day out in the sun and in the water at the beach puts your makeup at an incredibly high risk of melting away and appearing splotchy and messy within a few hours. Powder makeup does not sweat off as easily and is more likely to keep your face matte throughout the day rather than accumulate an oily sheen like liquid products.
You can find excellent high-quality powder alternatives for any liquid product you normally use, including foundation, eyeliner, blush, and bronzer. Foundation and eyeliner are the products that are most commonly used in a liquid formula.
A great powder foundation alternative is the bareMinerals Ready Foundation Broad Spectrum SPF 20 ($29.50). Not only does this powder foundation come in a wide variety of different shades for many skin tones and provide sun protection, it offers great full coverage and is a pressed powder so it causes minimal mess.
An excellent stick eyeliner alternative to your normal liquid formula is the Stila Smudge Stick Waterproof Eyeliner ($22.00). The liner comes in more than twenty different colors and is, as its title suggests, completely waterproof, which is important for any beach day.
Even though it might be difficult for you to part with your favorite liquid makeup products, even if just for the day, it will all be worth it when you're able to enjoy a fun-filled beach day without feeling as if your face is sliding off.
2. Minimize Eye Makeup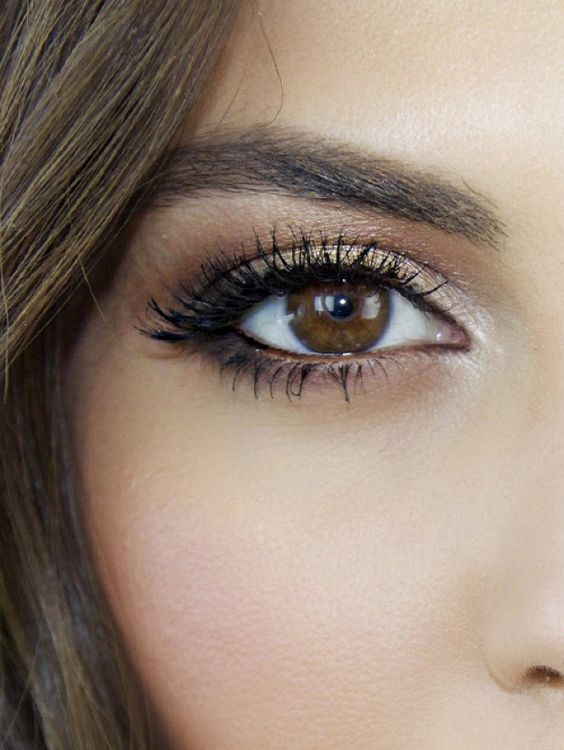 Eye makeup is the part of your makeup that can smudge most easily and obviously during a day at the beach. Especially if you go for a swim or spend a lot of time tanning under the hot sun, your eyeliner and mascara are likely to smudge off despite your best efforts.
By minimizing the amount of eye makeup you wear, you can prevent the fading and smudging of your eye makeup from being too obvious and ruining your whole makeup look. On beach days, try to skip the mascara. Chances are it's going to be running down your cheeks the second a splash of ocean water hits it anyway. Instead, curl your eyelashes thoroughly to create volume and extended length without using any mascara. For extra staying power, heat your eyelash curler with a blowdryer before using it.
As for eyeliner, a great way to prevent unattractive smudging throughout your day at the beach is to apply liner only to the inner rim of your eyelid and your waterline. If you only put eye liner on these areas, it will not be obvious when it inevitably smudges as the day progresses and will leave you with a hint of natural darkening definition all day long. Apply a powder eyeshadow to your inner eyelid rim and waterline before applying eyeliner there in order to help the liner last longer without fading or washing away.
3. Waterproof Everything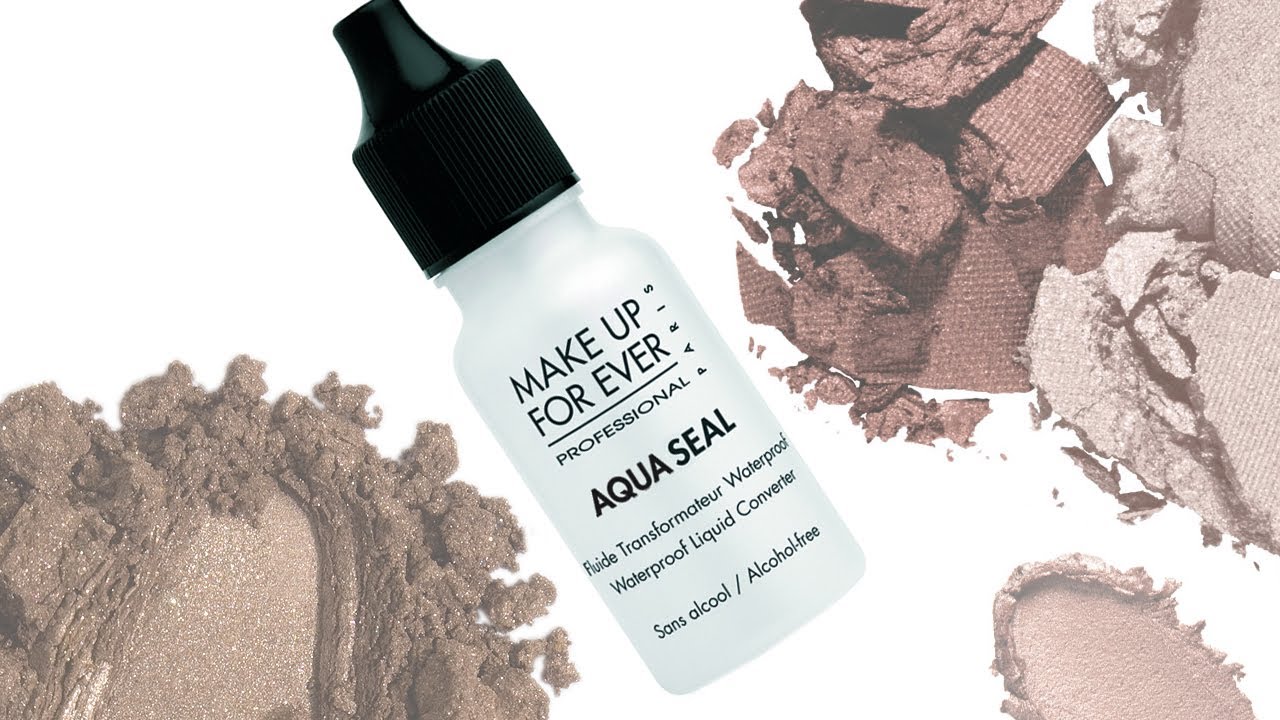 It doesn't matter if you don't plan to go in the ocean. Every time you go to the beach, waterproof every element of your makeup that you possibly can. Even if you don't set foot in the water, just walking along the damp shoreline next to the waves can send moisture from the air around you tunneling through your makeup.
In order to prevent water and moisture from wrecking your makeup, it's vital that you create a barricade between your makeup and the moisture by wearing waterproof makeup. Wear a waterproof formula of any eye makeup you wear, including mascara and eyeliner. However, you should also wear waterproof skin products, such as waterproof foundation, blush, and bronzer. These products can be difficult to find, however. If you can't find waterproof skin makeup that you're happy with, apply the Makeup Forever Aqua Seal to any non-waterproof products you apply. This amazing liquid seal can be applied to any type of makeup in order to lock it in and protect it from water damage all day long.
4. Don't Forget the Sunscreen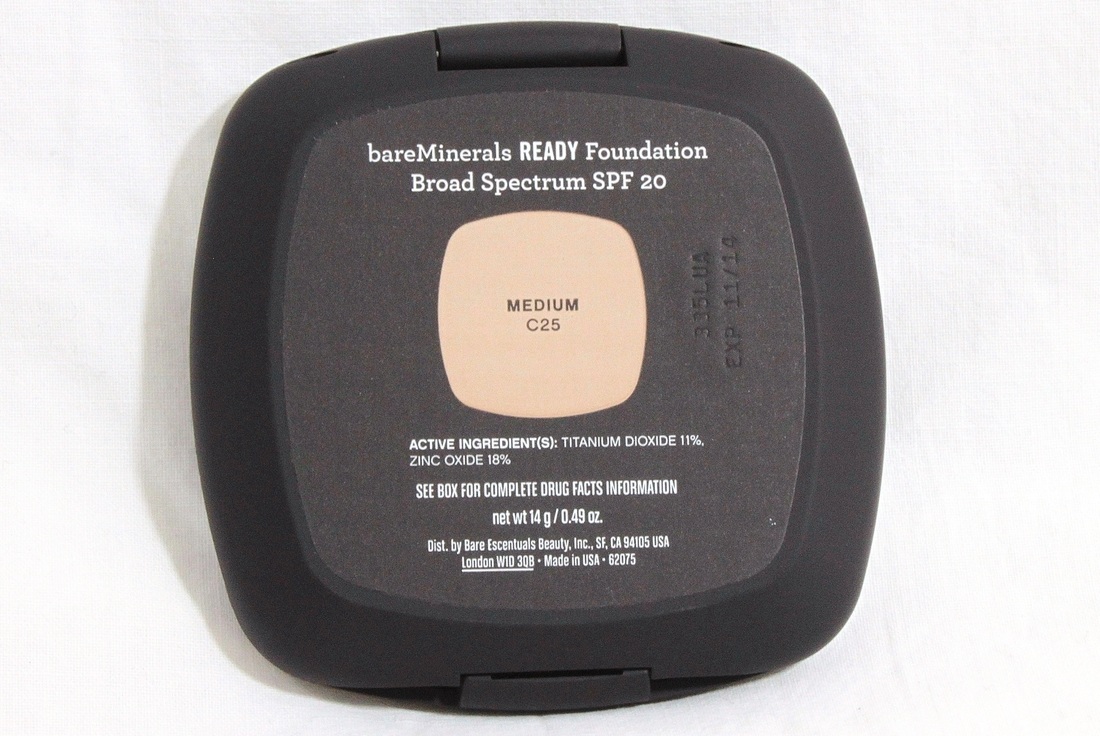 Sunscreen can ruin your beach-ready makeup look. It is generally sticky, heavy, and can negatively affect the appearance of the makeup you apply over it. In order to prevent this problem while still getting ample sun protection while at the beach is to ensure that the makeup you use has sunscreen infused within it.
Not every makeup product you apply needs to have a high SPF. Instead, you can opt to purchase one makeup product with plenty of sunscreen in it to achieve sufficient sun protection. It's best to pick a product with sunscreen that you apply thoroughly all over your face, like foundation. The bareMinerals Ready Foundation Broad Spectrum SPF 20  mentioned before in this post is a great choice because it has a relatively high SPF that provides sufficient protection for most people. Plus, it is a powder formula, which is fairly rare for SPF makeup products.
5. Go Nude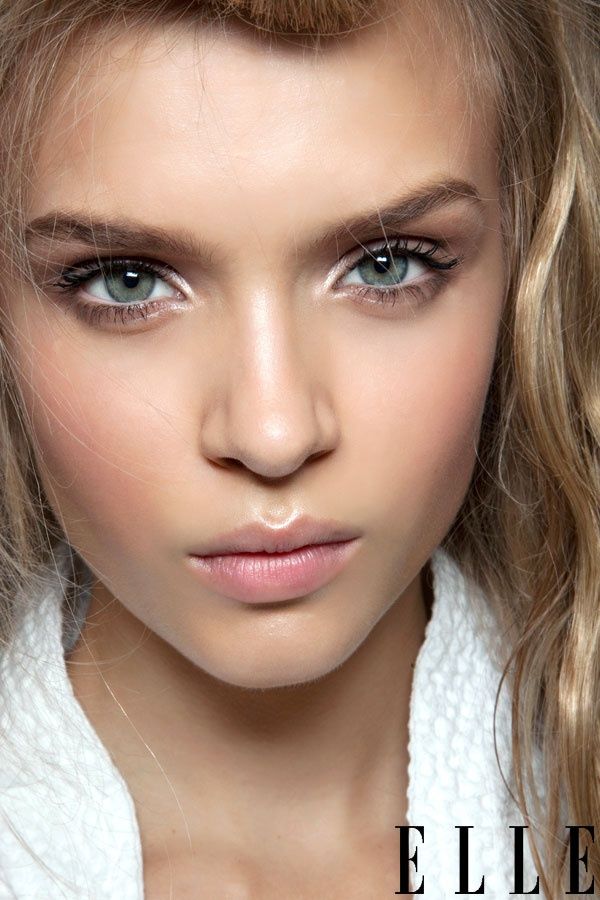 A day you spend at the beach is not the best time to experiment with all of the wild and wacky makeup trends you've been dying to try. Instead, try to keep your makeup look neutral. If your makeup appears too dramatic, it will look out of place and overdone in an environment like the beach. Opt for colors that closely match the skin you apply them to. Pick a lipstick or gloss that is the same tone as your natural lips, apply neutral eyeshadow, and skip the dark contour.
By applying neutral shades of makeup, you will look comfortably natural while at the beach and, if some of your makeup does start to fade or melt, the effects will not be very noticeable.
Beach days no longer have to be makeup-free days or days filled with stress about whether not your makeup is melting away. By taking advantage of the tips in this post, you can achieve full coverage makeup for the beach that looks natural, stays put all day without fading, and feels weightless and comfortable the entire time you wear it.
And here are some beach makeup ideas, enjoy.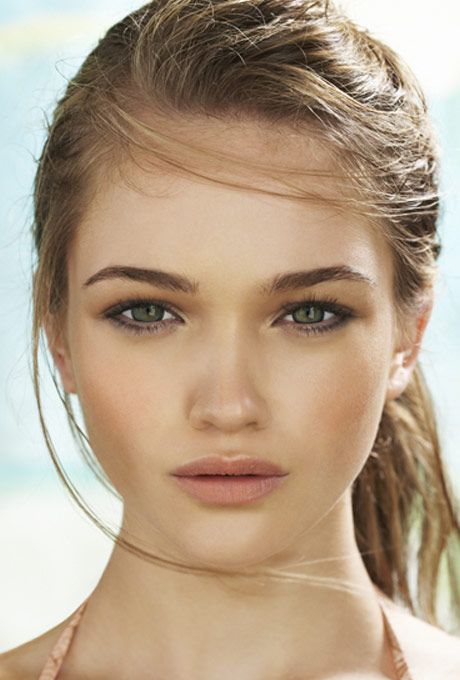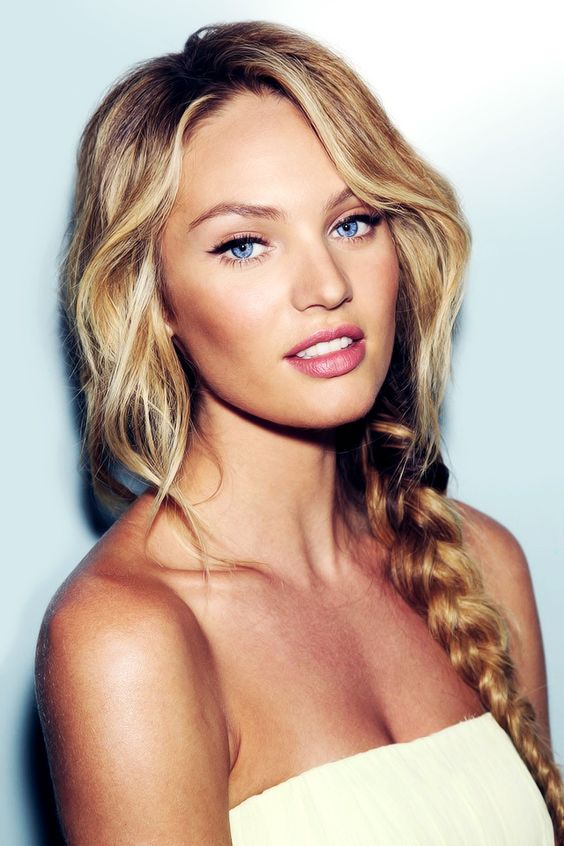 We think this gorgeous hair and makeup combination would make the perfect beach look.

So beautiful, and EASY! Beach Blonde Cream Eyeshadow on lids, Driftwood Mineral Eyeshadow on crease, with Black Gel Eyeliner, Lash Primer and Lash Love Lengthening Mascara! Add Shy Blush Mineral Cheek Color and Cream and Sugar Nourishine Lip Gloss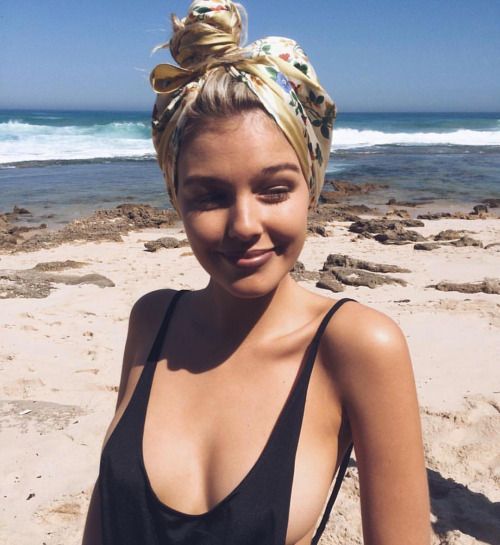 Boho chic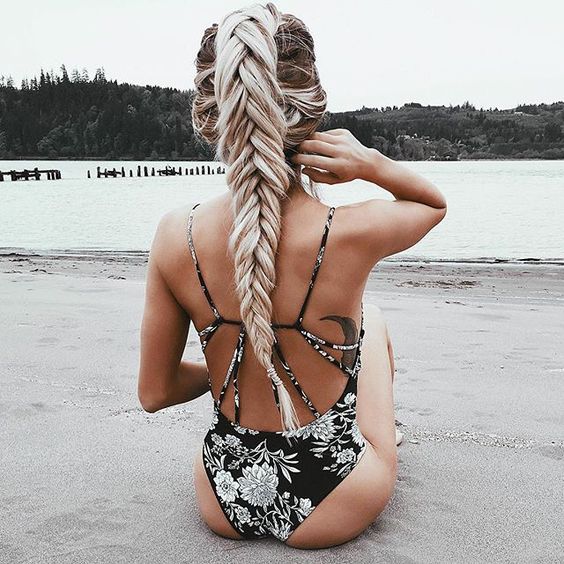 Beautiful fishtail braid.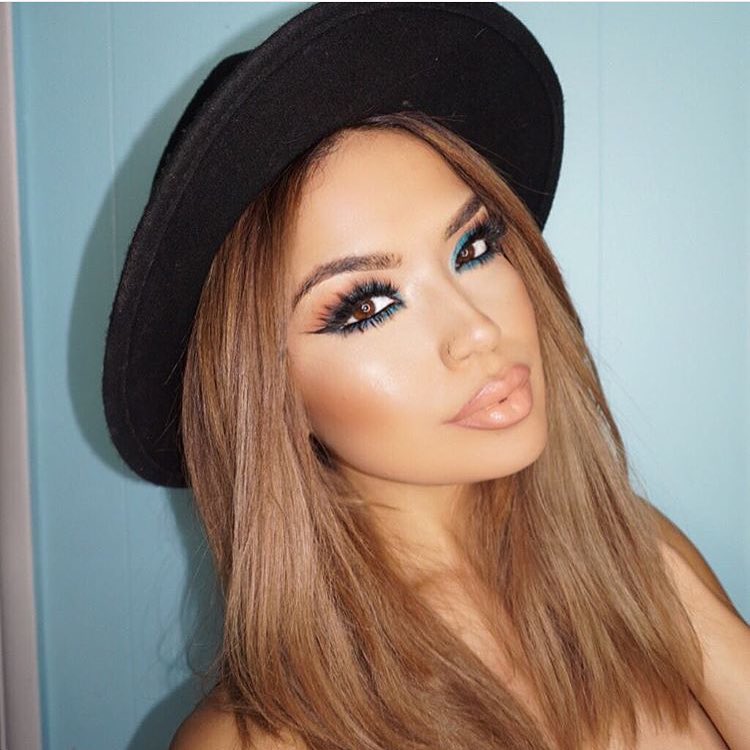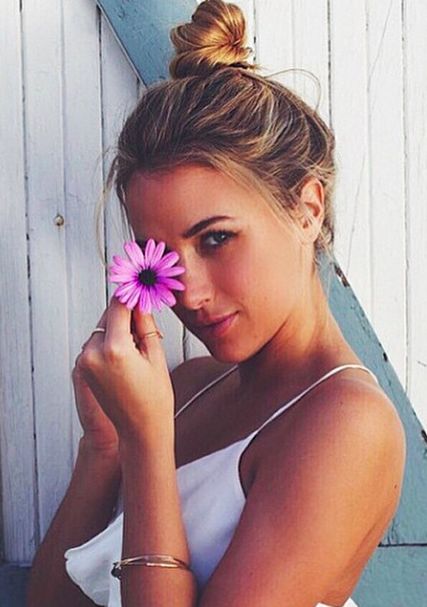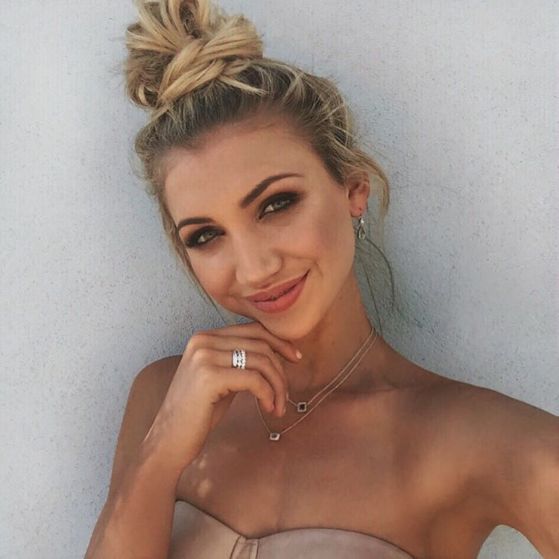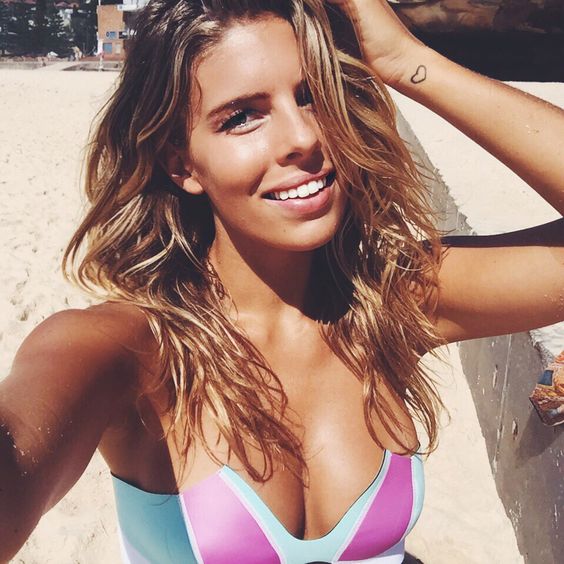 Do you love her small tattoo on her wrist?Yes, it's a cute heart tattoo! Love it so much!