20 Fabulous Medium Length Bob Hairstyles You Will Love
Latest most popular hairstyles for women – the mid length bob cuts!
Bob hairstyles come in various lengths: short, medium, and long. It can be difficult finding a length that suits your face. After thinking about it, you decide to get a medium length bob. Now that you've got it done, you're not sure what to do with it now. We're here to help. Here are the latest most popular medium length bob hairstyles for you to choose from.
Flat Iron Waves for shoulder length hair
This textured bob is a very common style and for a reason. It's a style that looks like it takes so long to do, but it can actually be pretty low maintenance. So this style is perfect for all occasions big and small. These waves can be achieved with a flat iron acting as a curling iron. After curling, add some texture spray for texture and hairspray to lock everything in place.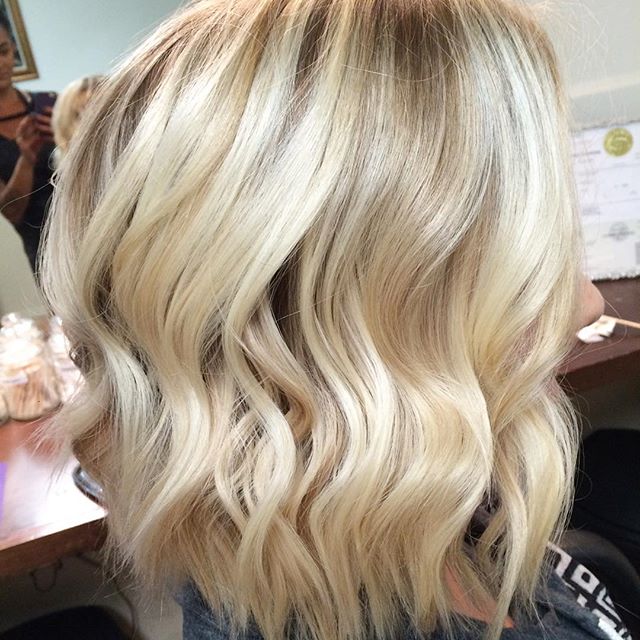 Balayage bob haircut for medium legnth hair: Before & After
Long and straight hair is fun, but it can weigh you down. It's time to cut off the length and consider medium length bob hairstyles. This will instantly feel lighter, be easier to easier to take care of, and frame your face much better. Ditch the ombre as well. With the colder seasons arriving, it's time to darken things up.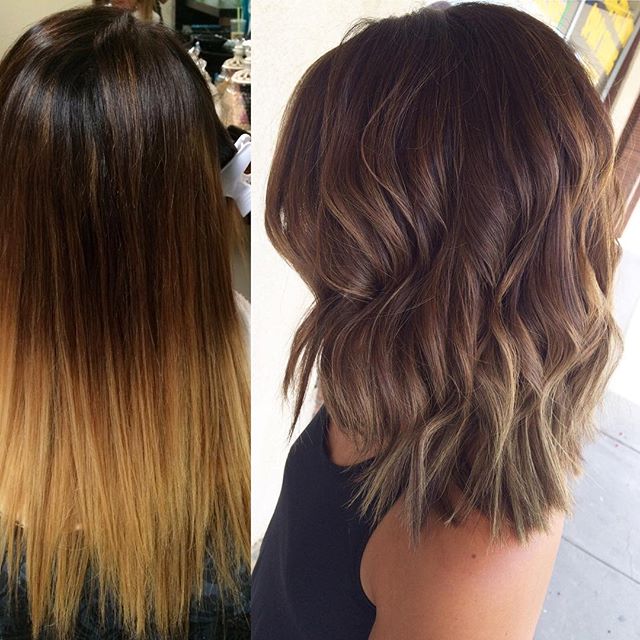 Trendy ombre straight bob cut – Frame Your Face
Getting a cut that suits your face is best as it will help your facial features stand out. If your hair doesn't have any natural wave to it, you can simply obtain this look by using a flat iron and bringing the ends inward. Put in some hairspray to hold.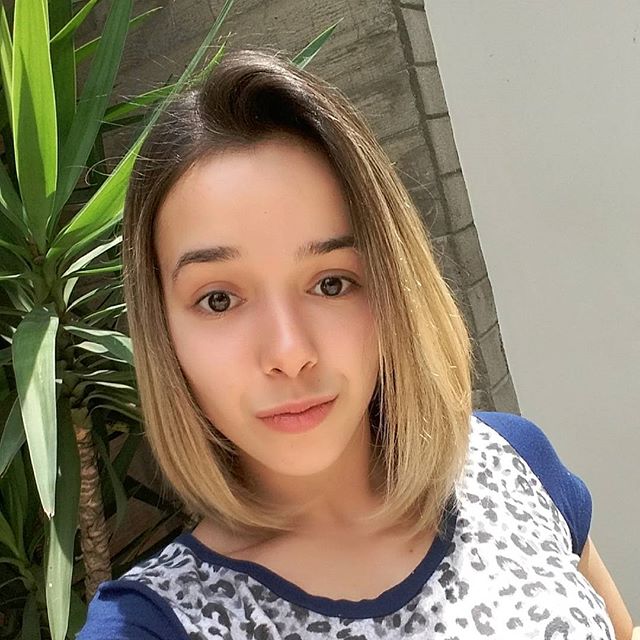 Framed Bob With Ombre
This is another bob that frames your face, but the ombre kicks it up a notch. Get an ombre that goes from dark to light. A great color combination would be dark brown to blonde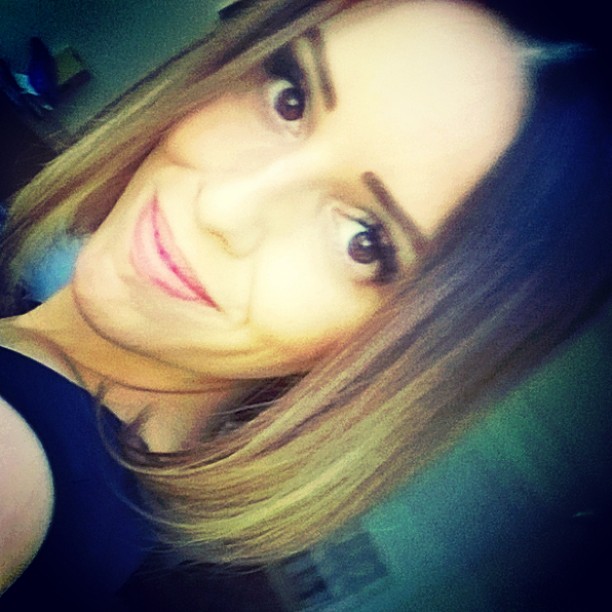 Summer hair ideas for shoulder length hair: Beachy Waves
Medium length bob hairstyles are absolutely stunning when beachy waves come with them. These particular curls were created with a curling or flat iron, so make sure you have one of those on hand. To emphasize the beachy waves look, add a little bit of sea salt spray.
Simple Messy Bob
This is a simple shoulder length bob with few layers for those of you looking for something that you can wake up and walk out the door with. This will obviously work the best if you have naturally straight or minimally wavy hair.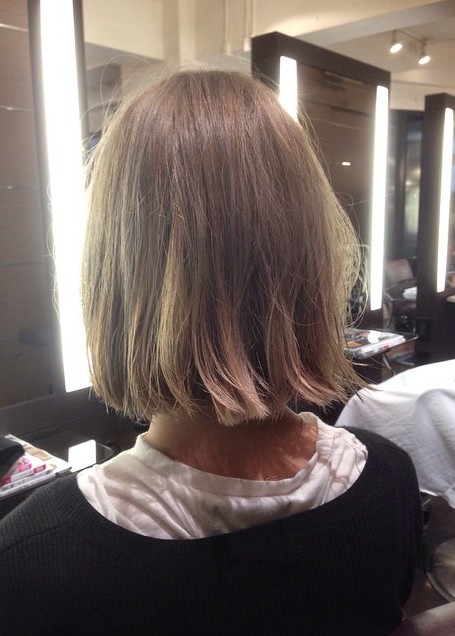 Far Side Part
African American hair ideas: Despite middle parts becoming popular again, side parts are still a go to for many people. Side parts are still a little close to a middle part, but lately, parting the hair way off to the side has been more common. This is good because it's an easy way to give your hair a little more lift without putting too much work in it. The only thing is that if your hair isn't used to being parted that way, you may have to train your hair to stay. Setting it with hairspray will help with that. You can find more hairstyles on prettydesigns.com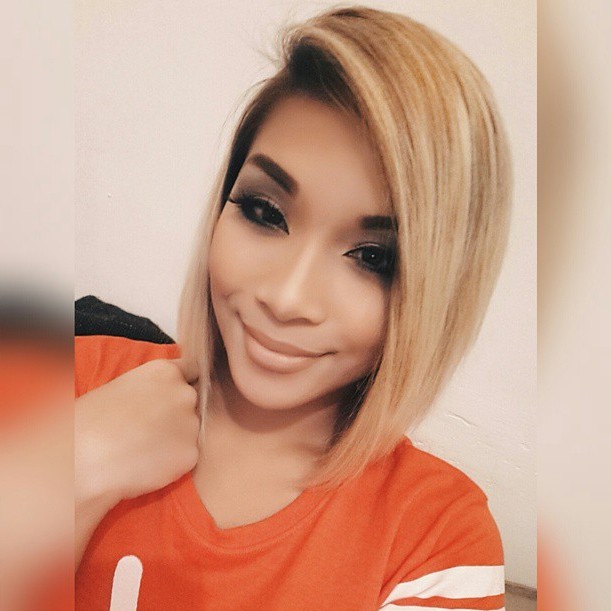 A Little Bit Goes A Long Way
It's the little things that can do something big to a hairstyle. Taking a few sections of hair and making them stick out will make your hair look a little more voluminous.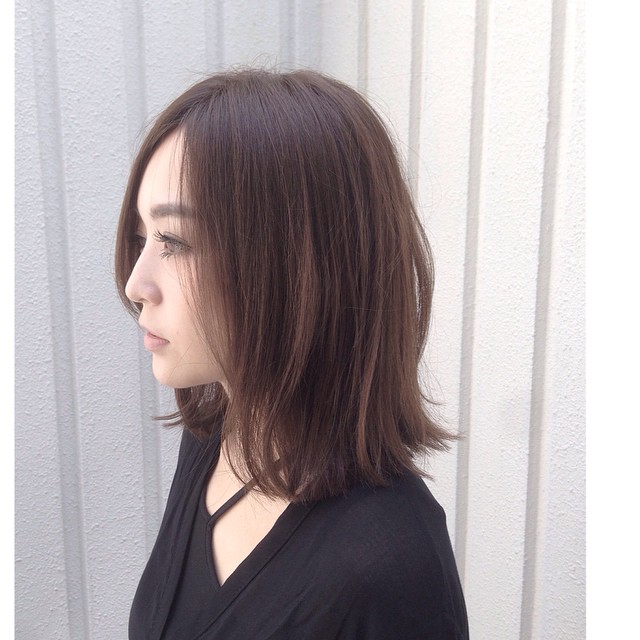 Curly Stacked Bob
Give your stacked bob a little bit of oomph with curls. Straight hair with layers looks great on a bob, but to really amp it up and make things different, grab that curling iron and give it a whirl.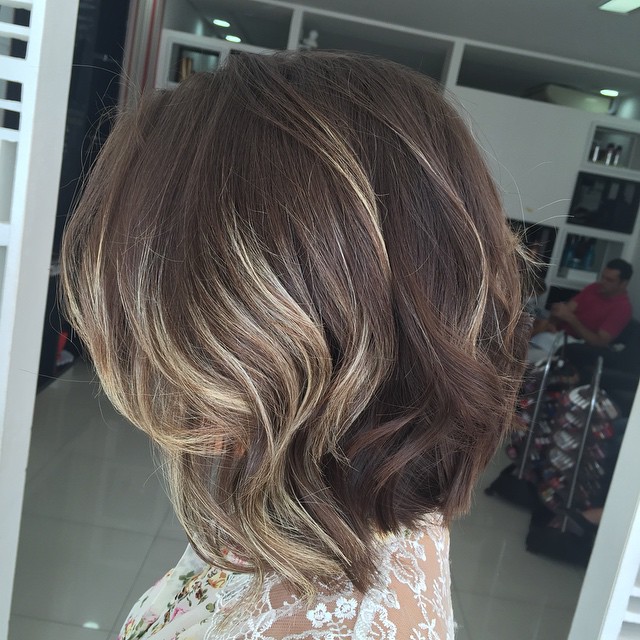 Balance – Cute Asian bob hairstyle with side swept bangs
Balance out the length of your medium length bob hairstyle with some side swept bangs. Not only will there be balance, but the side swept bangs can soften your look as they're seen as a romantic and flirty part of a hairstyle.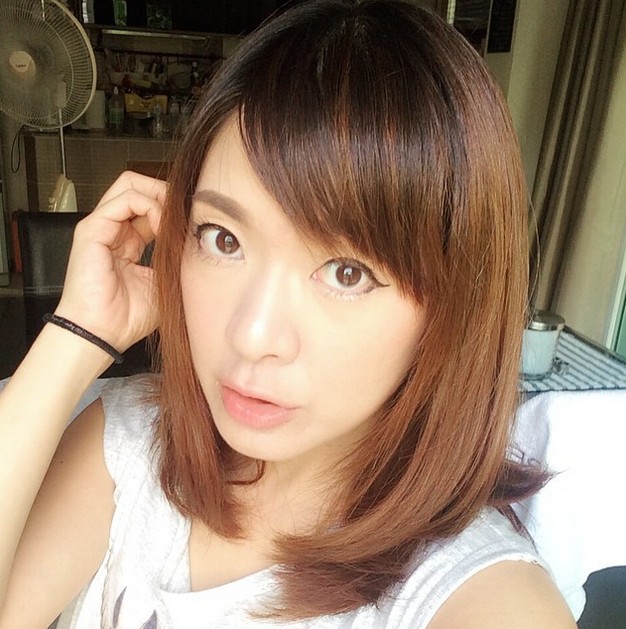 Blonde Highlights
Treat your brunette self to some blonde highlights on your next birthday. Brown hair is great, but the blonde highlights will bring a little more life into your hair.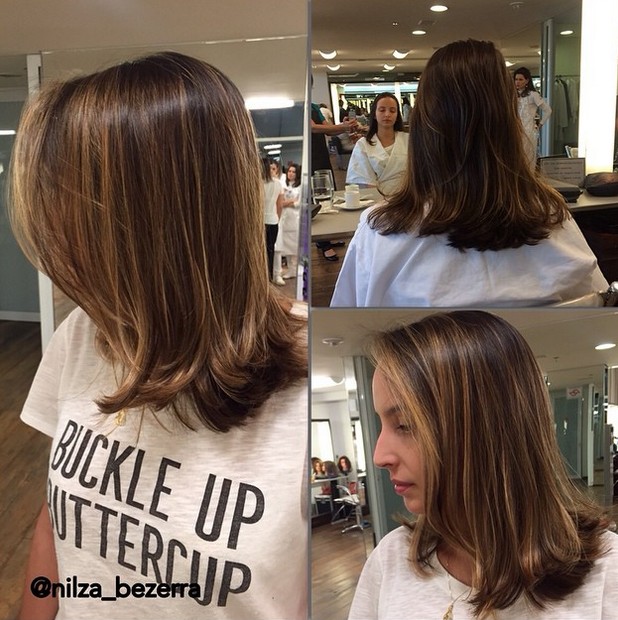 Different Length Bangs
Sweet Asian bob haircut with soft waves and thick blunt bangs. Hair comes in all shapes and sizes, but have you ever seen bangs come in more than one length? These straight across bangs are shorter than the length of them at the ends. This is a unique twist on the typical look of straight cut. Finish the rest of the look off with some big curls at the very front of your hair to frame your face and make smaller curls around the back. BTW, do you lover her small tattoos?
Stick Straight
Look job ready with this very simple but put together cut. The middle part and wispy, razored ends make it easy to dress up or down from fancy dinners to running errands.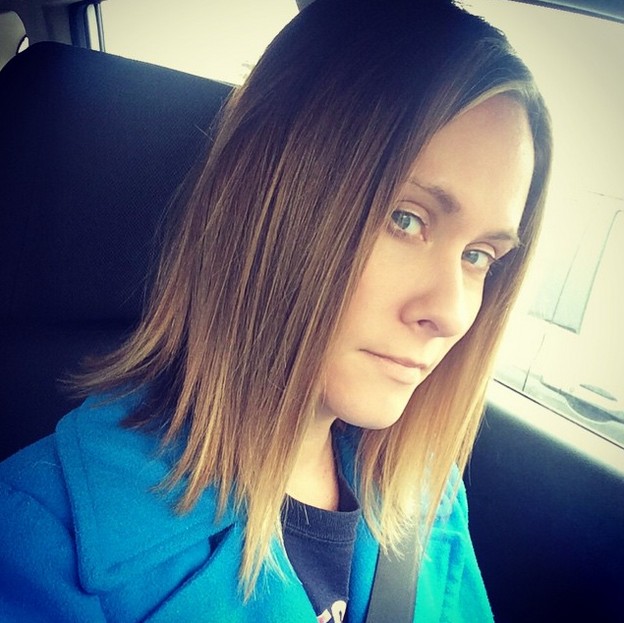 Pretty In Pink
Trendy pink blunt bob cut for women – On Wednesdays, we wear pink. Join The Plastics at their lunch table by going bold with this beautiful pastel pink bob. It's simply cut, but due to the boldness of the color, you really don't need to add anything else to it. It's a striking look on its own. If you love blunt bobs, here are more for you to choose from.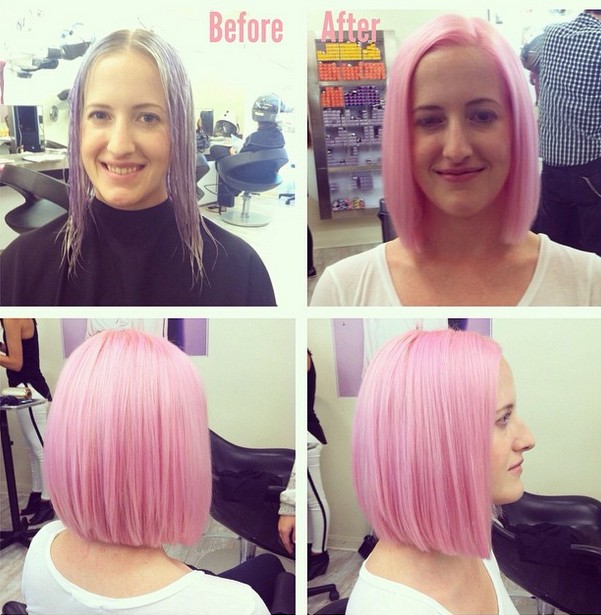 Blunt A-Line With Bangs
When it's time to take on a more professional approach for your look, a blunt a-line bob will do the job. The clean and crisp look will make your future employers take another look at you. To give it a little more of a conservative feel, get some short straight across bangs.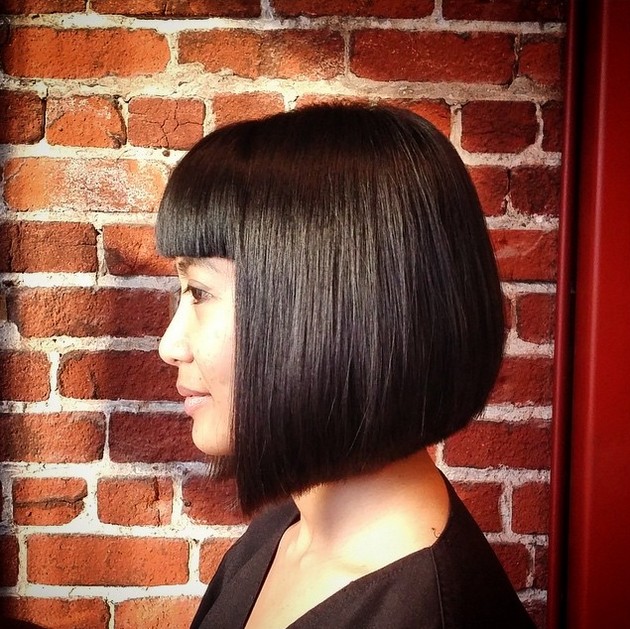 Date night Curls
Stuck on a cute hairstyle for a first date? A curly bob will give you bounce and a pep in your step. If you want to add a little more to it, a headband will give more of a feminine vibe.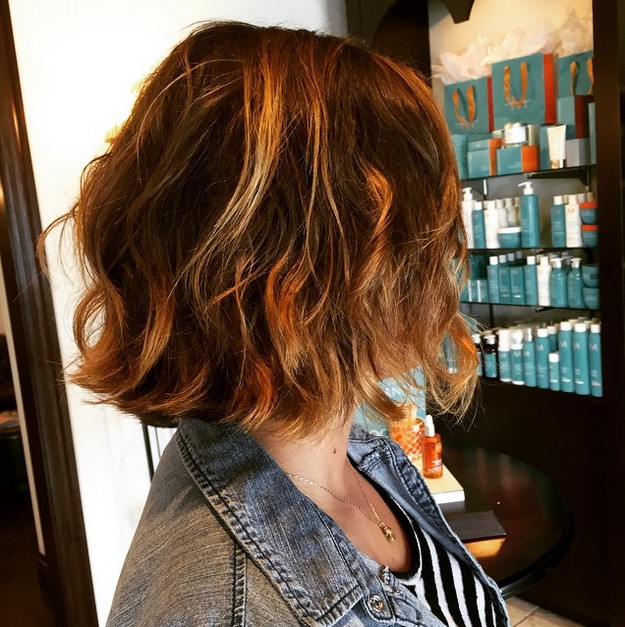 Subtle Ombre
Ombres don't have to be strong like they typically are. If you're someone who prefers a subtle look, a light ombre with light brown and blonde hair would be perfect for you.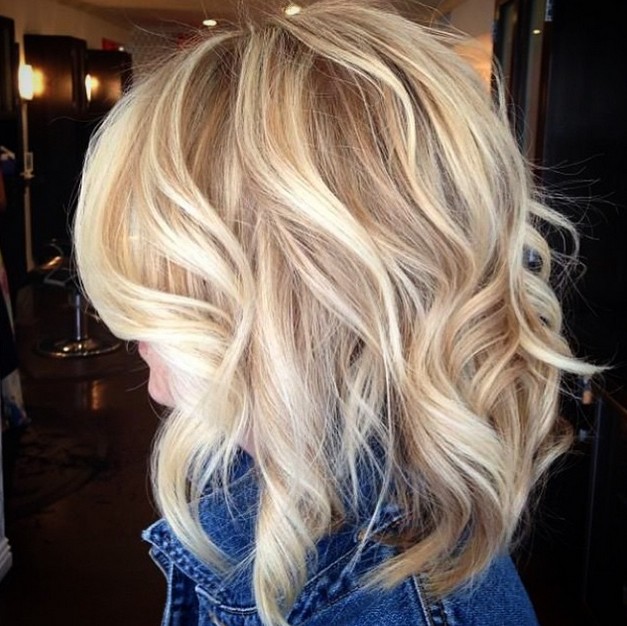 Effortless And Voluminous
Medium length bob hairstyles are the kind of styles that you don't need to add too much product to. This straight, but voluminous bob is proof. All you need is a little bit of mousse to gain a little bit of volume and you're set.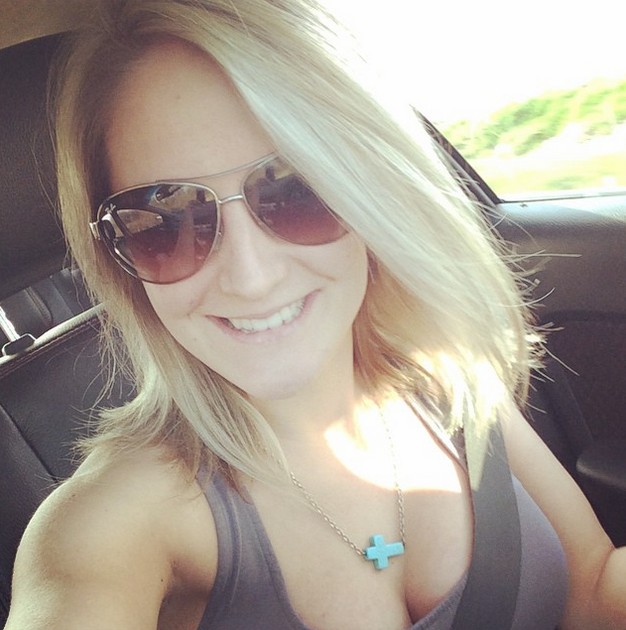 Cute medium hairstyles for women – Highlighted Tips
If you want a little color fun in your life, but not a lot of it, just add color to the ends of your hair. Say you work an office job with somewhat a strict dress code. Having another color that's also neutral just on the ends is an easy way of going around it.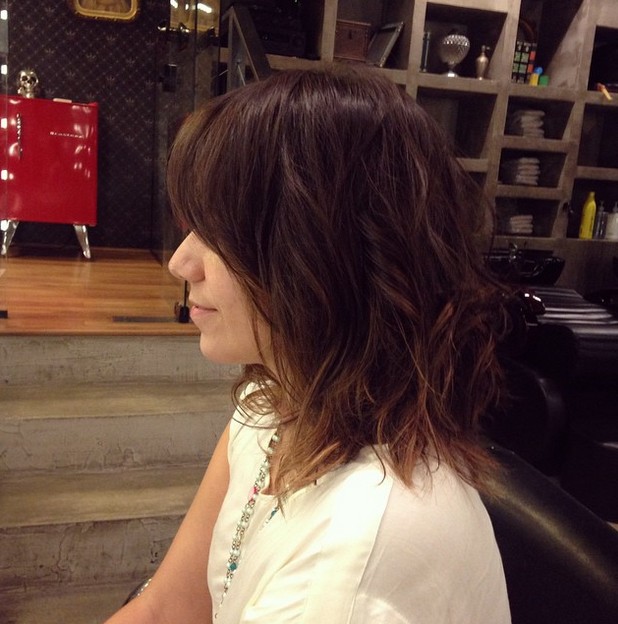 Platinum Blonde Highlights
Platinum blonde is a really cool color to think about, but can be a little scary for some. Instead of taking the risk and dying your whole head platinum if you're not sure you'll like it, start off with platinum blonde highlights. They won't cost as much money as a full dye job with bleach and you'll slowly be able to move up the platinum blonde ladder.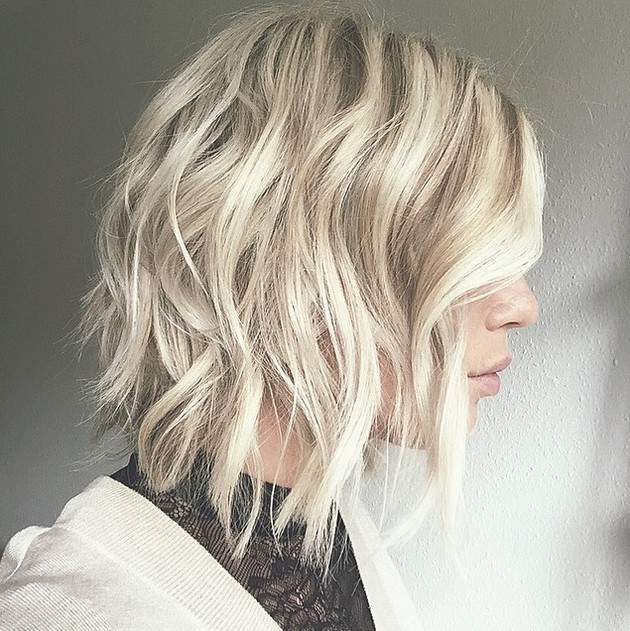 Light Stacked Bob
This stacked bob is fresh and lightweight with thin layers. This is a great hairstyle for summer both for the length and the fact that it doesn't feel heavy on the shoulders.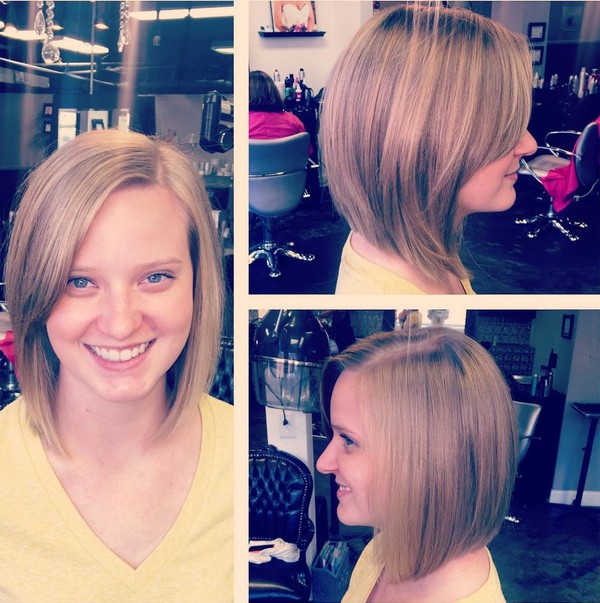 Here are the latest popular medium length bob hairstyles that would be perfect for any occasion and season. There are colours and cuts suitable for all seasons. No matter where you are, there's something here for you.