22 Stacked Bob Hairstyles for Your Trendy Casual Looks
There are two very popular bob hairstyles right now: the stacked (or graduated) and a-line bobs. The main difference between the two are the layers. A true a-line bob will not have layers and a stacked bob will. Today, we're all about the stacking so here we are some great stacked bob hairstyles that may be right up your alley.
Bright Purple Bob Cut for Short Hair
When you're bored with your hair, going with a neon color can be really fun, but also really scary. The good news is that there is a way to tone it down. If you have dark hair, you can ask your stylist to blend a neon color into your hair so that it doesn't come out too bright like a full head of neon purple or blue would typically look.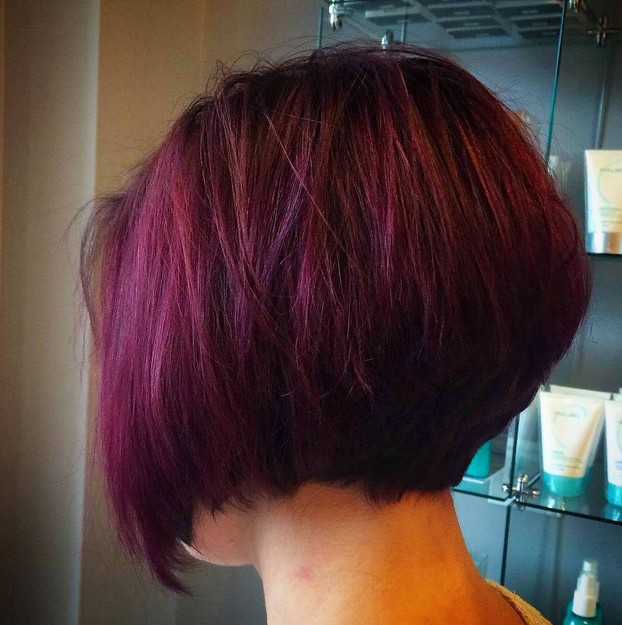 Curly Bob for short to medium length hair
Straight hair isn't for everyone. Plus, we all know curls have more fun. Trade in that boring straight hair for lots of bouncy, full curls. Add some texture cream to style so there's definition and lock it all in with some good hairspray.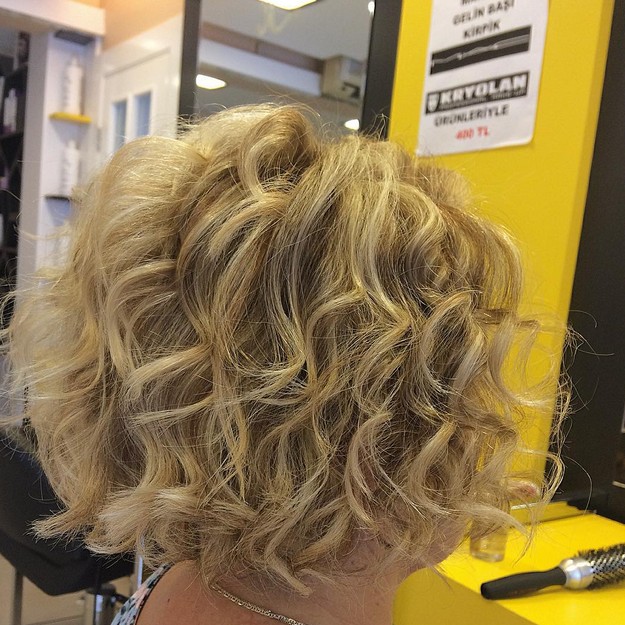 Razored Layers
Back view of short razored bob cut. Razored layers are a good choice because it gives the ends of them definition and it's great for thinning out hair. They give an edge to any neutral looking haircut.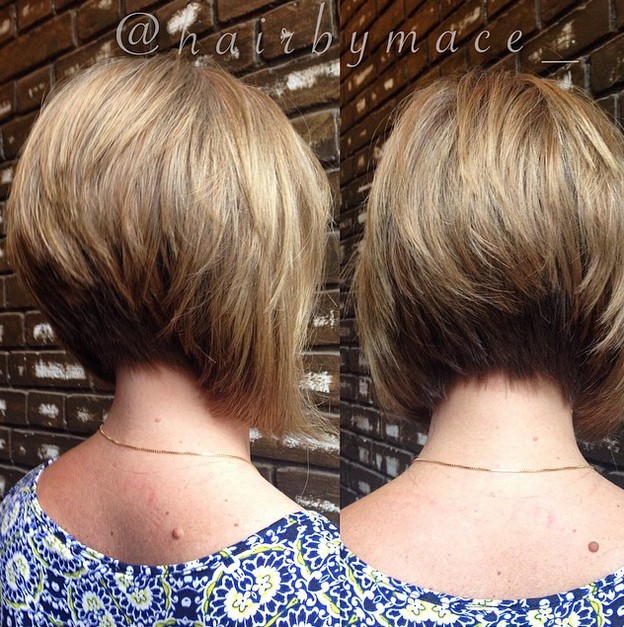 Peekablue
Spice up your life and add a little color without it being too overwhelming. Pick a little section and dye it any color if you want. If you're stuck on a color, try out the blue shown in this picture. It pairs well with dark hair colors.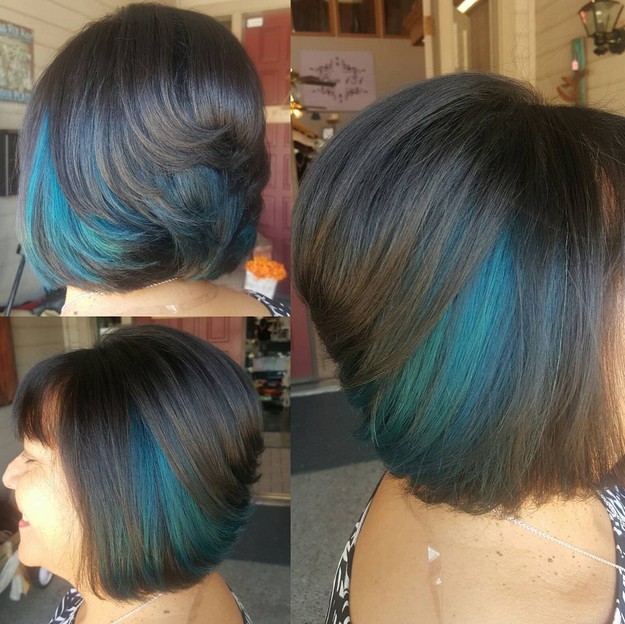 Mom on The Go
When you're a mom, whether a working mom or a stay-at-home mom, you're going to be busy a lot, so you can't spend a lot of time on your hair. This stacked bob is easy since there's not a lot of length so if you want to take a flat iron to it, it shouldn't take you more than 15 minutes tops. We know you need those stock reports sent in or your kids need to be at school in an hour, so this is the perfect quick cut for your busy lifestyle.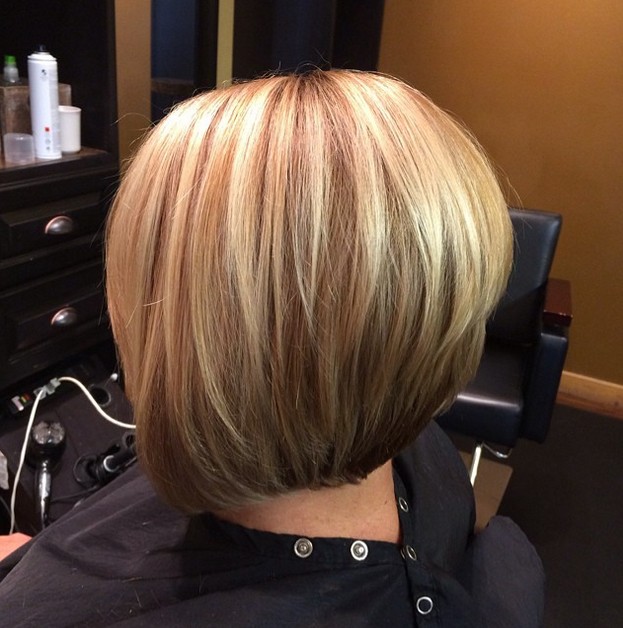 Curly Ginger
Redheads are super gorgeous, no matter what shade of red is on their head. But a deep auburn has to be one of our favourite colors of red. It's deep, gorgeous, and perfect for all seasons. Add some curls for extra body and bounce.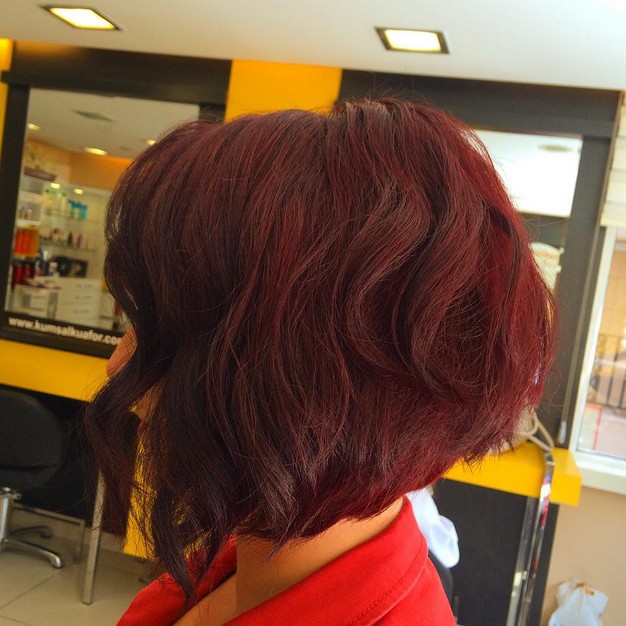 Ombre Three Ways
Trendy soft wavy ombre hair: The typical ombre goes from dark to light, but who wants to be typical? Switch it up by starting off with platinum blonde, a medium brown in the middle, and finish it off with a dark brown.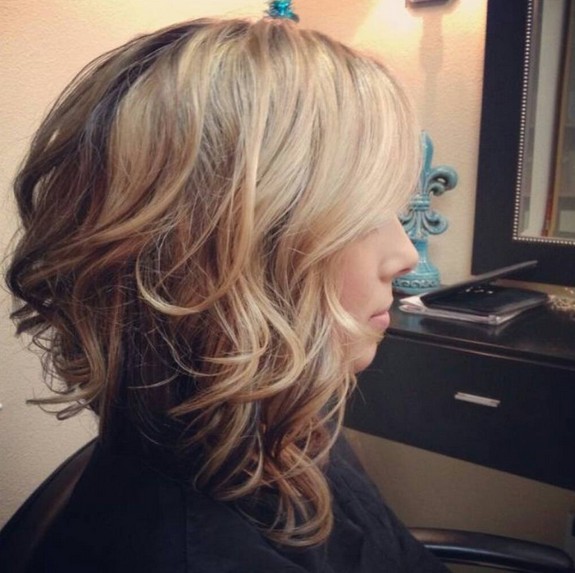 Highlighted Inverted Bob
Wanting something neutral, but interesting? Go with this inverted bob that has blonde highlights on top of dark brown hair. Get a razored scissor for your highlights to turn the hair into choppy layers that give definition but also thin out a thick head of hair.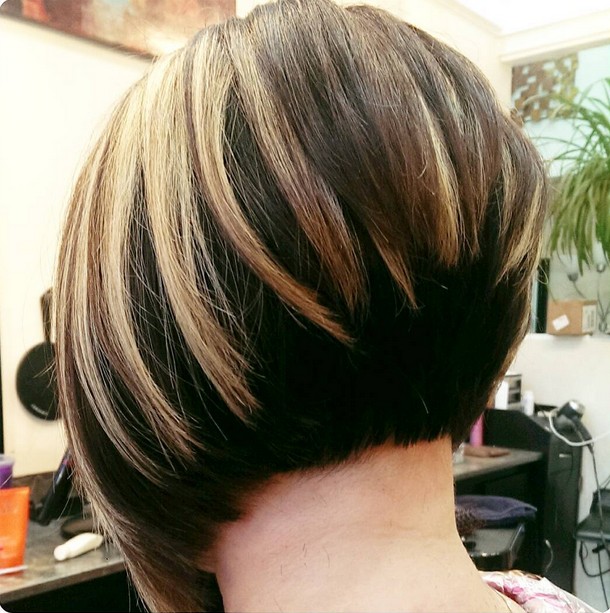 Asymmetrical Stacked Bob
Instead of the typical bob, leave one side of your cut inches longer than the other. Let it fall free as if you were wearing a long bob. Then keep the other side more of a traditional bob that's shorter or chin length. Add some layers for definition so your look doesn't seem flat.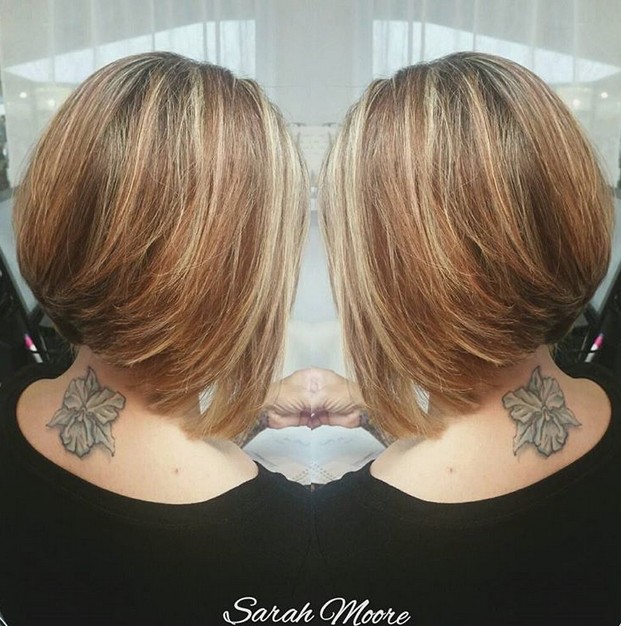 Platinum Inverted Bob
If you've been feeling like taking a bold risk lately, dye your hair platinum blonde. If you live in an area that's prone to snow, this hair colour will complement the weather perfectly.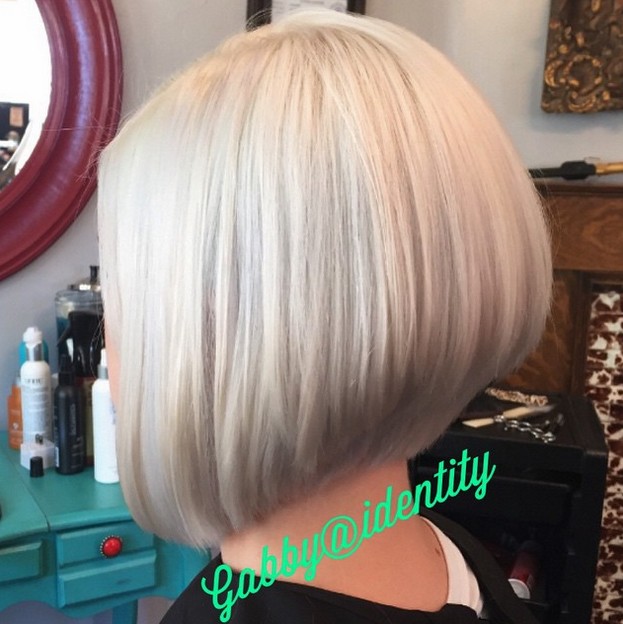 Messy Layers
The magazines will fool you into thinking that every model's hair is 100% perfect, but that is truly not the case. Don't be afraid to embrace a little bit of messiness into your hair routine.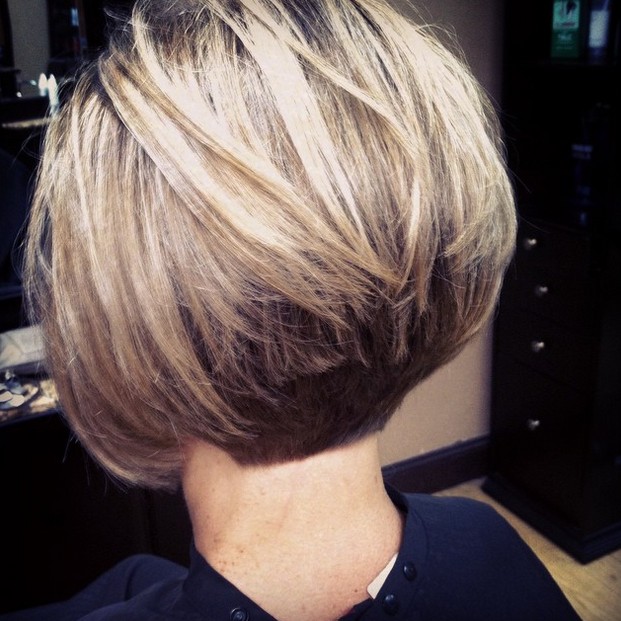 Blunt Stacked Bob
You may be the type that doesn't want all the frilly stuff with your haircuts. This a-line like bob with just a little bit of stacking is the look with no frills for you. The most you will need is a little shine spray and hairspray.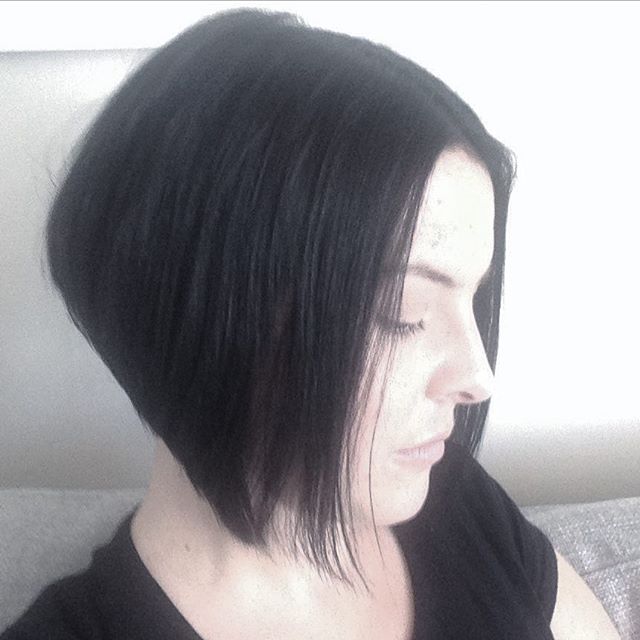 Melting Highlight
Ombre is a little strong so going with color melting might be more of your taste. Color melting is when three or more colors blend together seamlessly. Go with something simple for this like various shades of blonde for your lights on top of brown hair.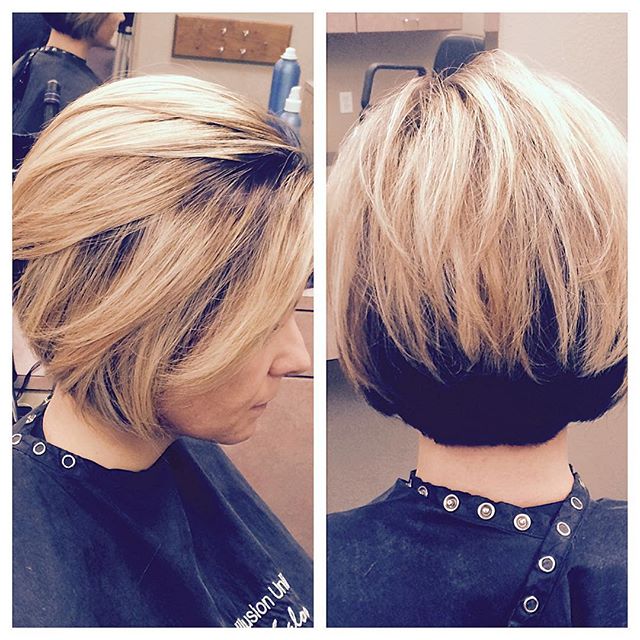 Defined Layers
Another stacked bob, but with more defined layers. This look is easy to achieve by adding some texture cream or sea salt spray to small, sectioned layers. Do you love this style? You can find more on our site prettydesigns.com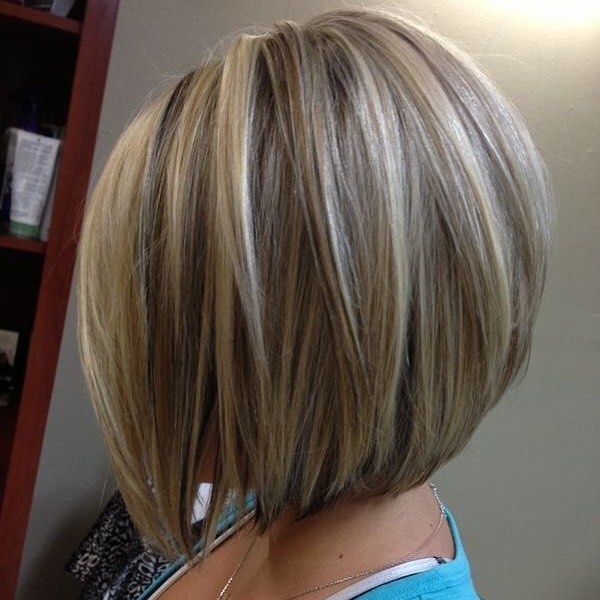 Colorful Highlights
Now's the time to have a little fun with hair. Instead of getting the same blonde or brown highlights over and over, have a little fun and add some pink peekaboo highlights to the front of your bob.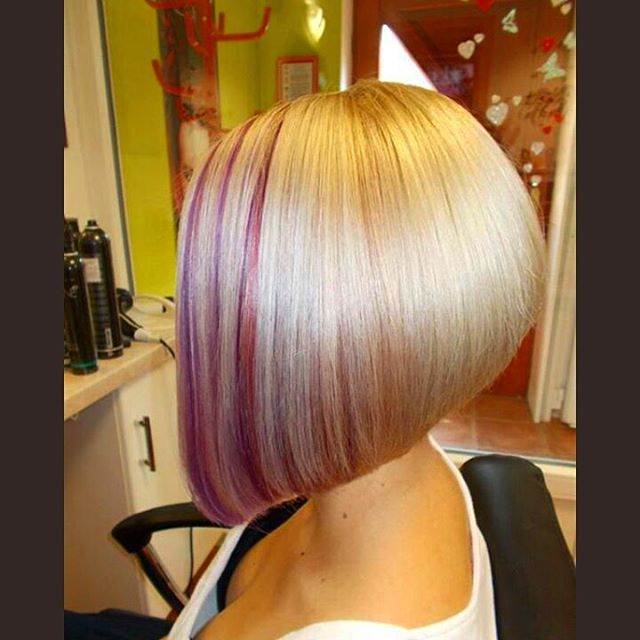 Stacked Bob with Bangs
Lots of bobs come with very, very long bangs that are pretty much as long as the length of the entire cut. Change it up a bit and get very side swept or blunt bangs that are one length. It's refreshing and gives a more youthful feel.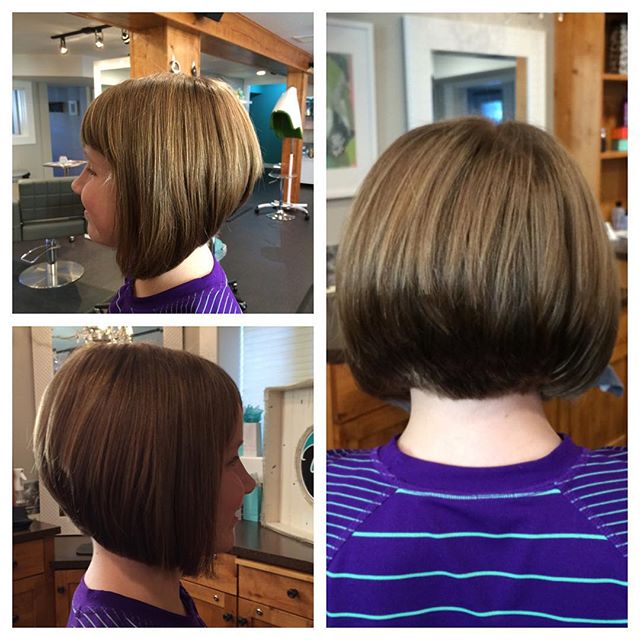 Subtle Highlights
Not feeling the bright or thick highlight look all over? Go with subtle highlights at the back of the hair and gradually add more as you go to the front. Also, don't forget to add the undershave to the bob.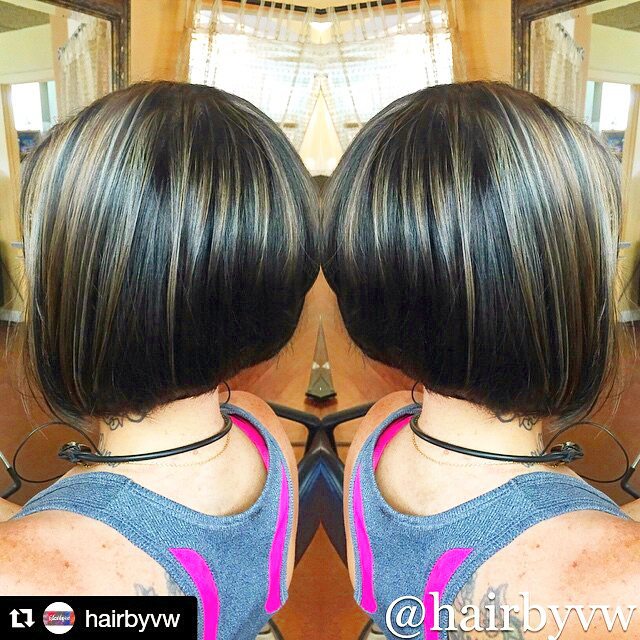 Auburn Lowlights
Chunky highlights that don't blend together are sometimes just more fun than subtle ones. For you blondes out there, add some auburn lowlights for contrast. Having your hair shaved off the nape gives this cut a more interesting look as well.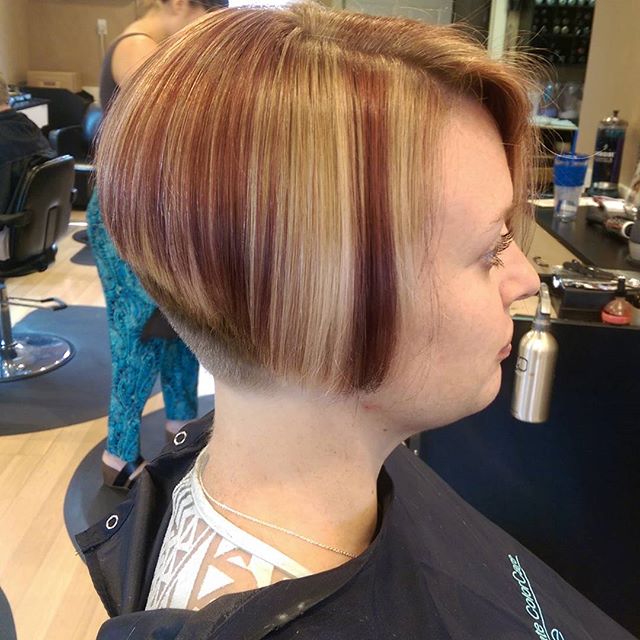 Subtle A-Line
Even though the definition of a true a-line has no layers, sometimes, you bend the rules just a little bit. This is a mixture of the stacked and a-line bob. It has the cut of an a-line, but comes with layers. If you don't want just one, then here's how you get two.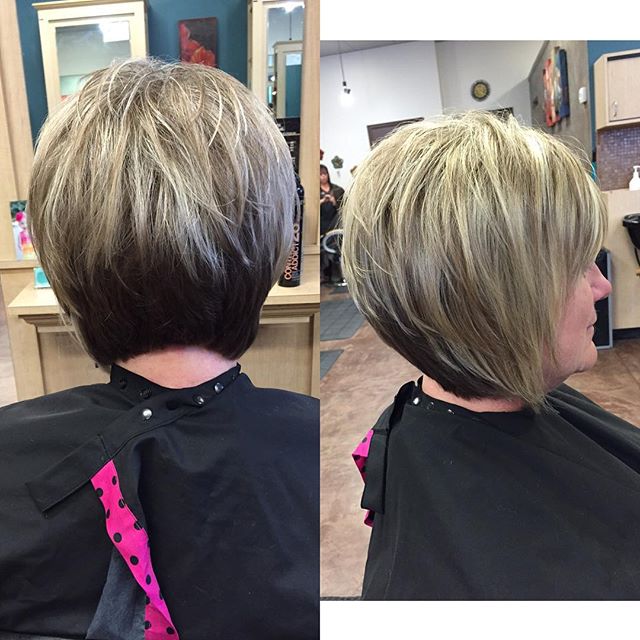 A Mountain of Layers
Some of us just really love a lot of hairs. Layers make everything more fun. You can spruce this up even more by spiking the back instead of leaving it flat. After all, what's the fun in having a bunch of layers if you don't have fun with them every once in a while?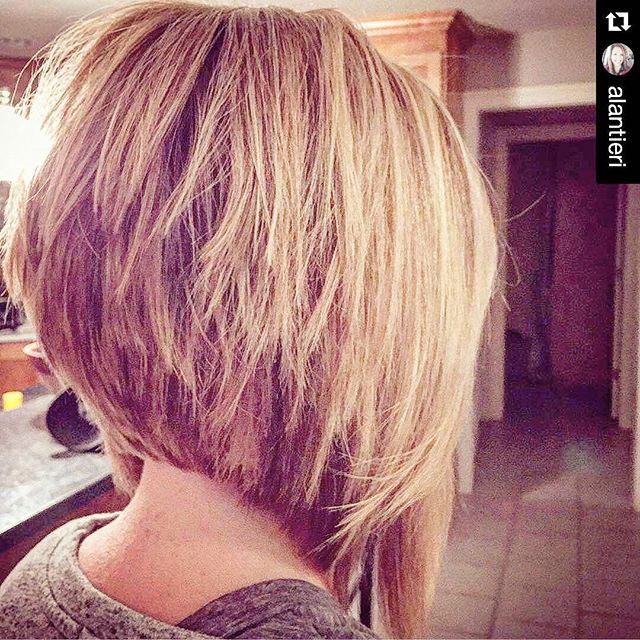 Straight Round Bob
Be there or be square. Well, looks like you were there on time since you just walked out of this salon with this straight round bob. Keeping this styled is very easy. Simply take a flat iron or straighten it with a round brush when drying your hair. The round brush will give it the shape and bounce you're looking for.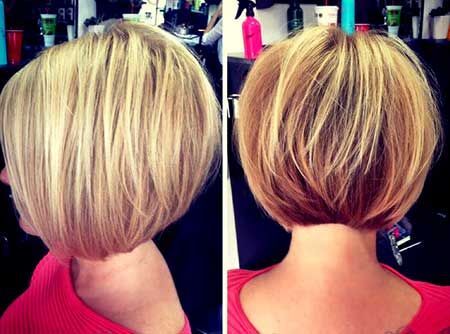 These are the latest most popular stacked bob hairstyles for your choosing. With so many different kinds of shapes, styles, and colors, you can't go wrong in picking one that's right for you.