20 Outfit Ideas That Look Great on Women With Big Boobs
Like This:
Big boobs can be a blessing, but it can also be difficult for large-breasted women to find clothes in which they can feel confident. For busty women, shopping for clothes can often be a frustrating struggle between finding clothes that fit both their breasts and their waist as well as clothes that flatter their figure without revealing too much. If you're a busty woman who is fed up with the struggle of finding flattering clothes, keep reading to discover some grewat outfits that look great on women with big boobs.
1. Go Tighter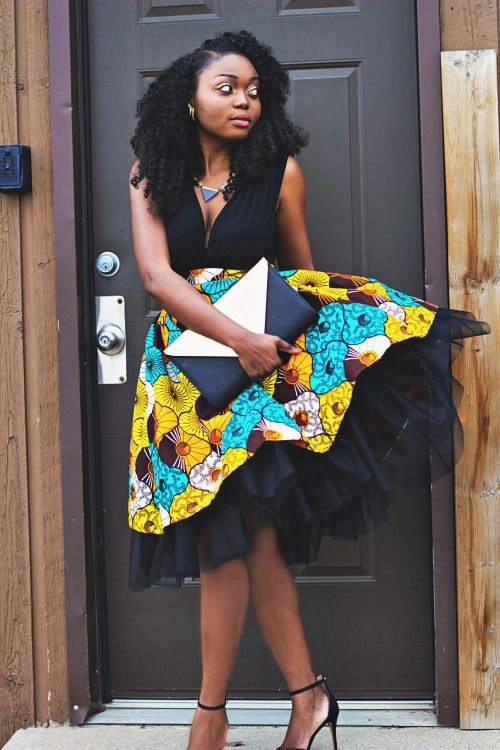 Tighter clothes often look better on bustier women than clothes with a looser fit. Tight clothing tends to accentuate the natural curves of your hips, waist, and bust. This accentuation helps prevent your waist from looking larger than it really is.
2. Wear a Fitted Waist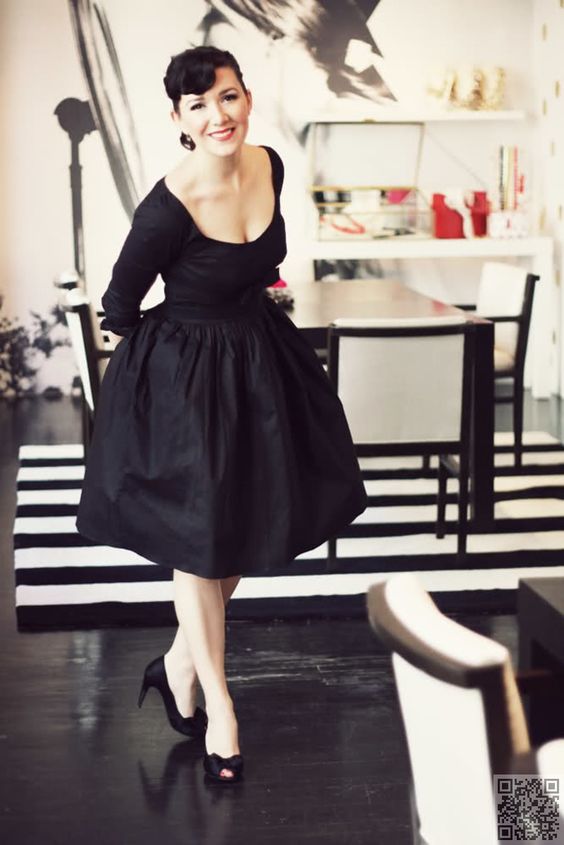 If you don't want to wear clothes that are totally skin-tight, you can go with looser clothing as long as it has a fitted waist. For example, if you want to wear a flowy dress, make sure that you pair it with a belt or choose one that cinches together around your waist in order to show off your shape and keep your figure looking balanced.
3. Try High-Waisted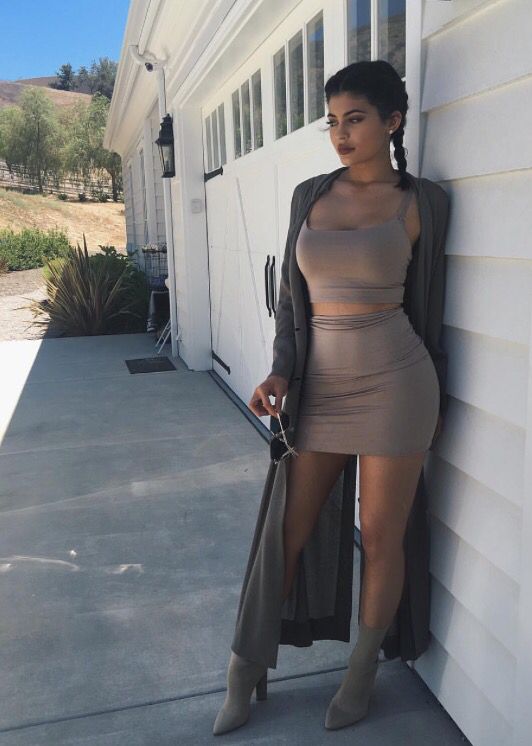 High-waisted styles can be very flattering for bustier women. Plus, they're totally trendy right now. If you haven't already jumped on the trend of high-waisted jeans or shorts, now is the time. High-waisted bottoms can help balance out your shape and prevent you from looking top heavy.
4. Layer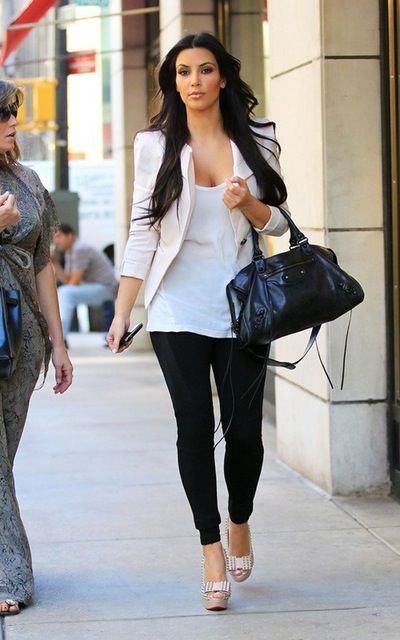 Many women who have a smaller waist and large breasts feel like they always look unbalanced in the clothes they wear. Another way to add balance to your figure is by adding layers to your look. Try layering a leather or denim jacket over a tight top to increase the variation of your look.
5. Balance It Out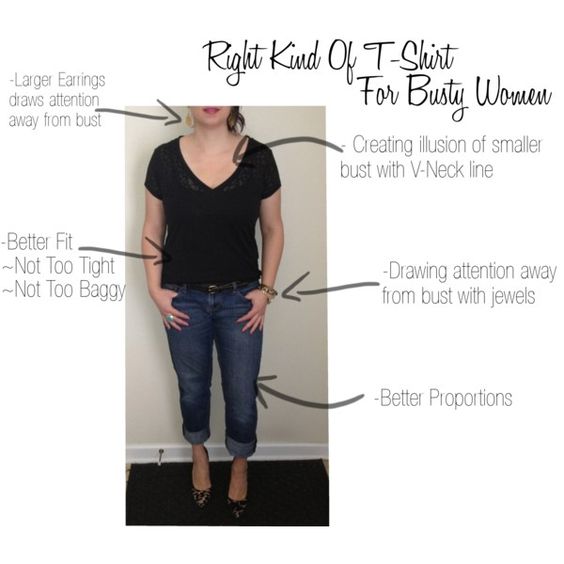 Balance is key when it comes to choosing styles when you have large breasts. For every outfit you wear, try to vary the shape, texture, and style of your clothes in order to maintain balance and prevent your boobs from always stealing the show.
6. Avoid Boxy Shapes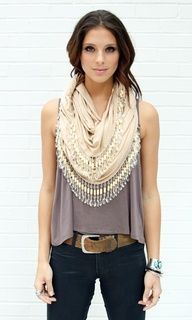 Boxy shapes are a no-no for women with big boobs. Unfortunately, many current styles, such as T-shirt dresses or loose tops, are designed with the dreaded box shape that is completely unflattering for busty women.
Instead of trying to make boxy shapes work for you, embrace tighter styles instead. Not everyone looks good in everything, and boxy clothes are likely to just make you feel frustrated and disappointed that you can't rock the style like smaller-busted women.
7. Embrace Your Body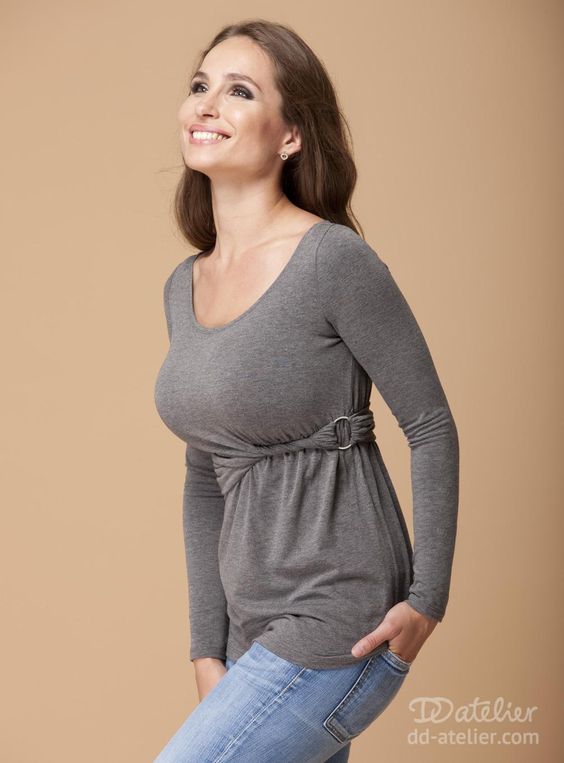 Your body is your body, and you should try your best to celebrate it for exactly how it is. While having large breasts can be frustrating at times, it is also a blessing. Just slip on a tight, V-neck dress and remember that not everyone looks that rocking in such a style!
Confidence is more important than any clothes. No matter what you wear, you should start every day by reminding yourself that your body is gorgeous. Experiment with different styles and looks to discover what pieces you feel most comfortable in and how you can incorporate them into your everyday style.
Finding clothes when you have large breasts shouldn't have to be a struggle that leaves you disappointed and disheartened. You deserve to feel confident in the clothes you wear and how your body looks in them. Before you go shopping again, use the tips in this post to learn about outfits that look great on women with big boobs.
And here are more outfit ideas for women with big boobs.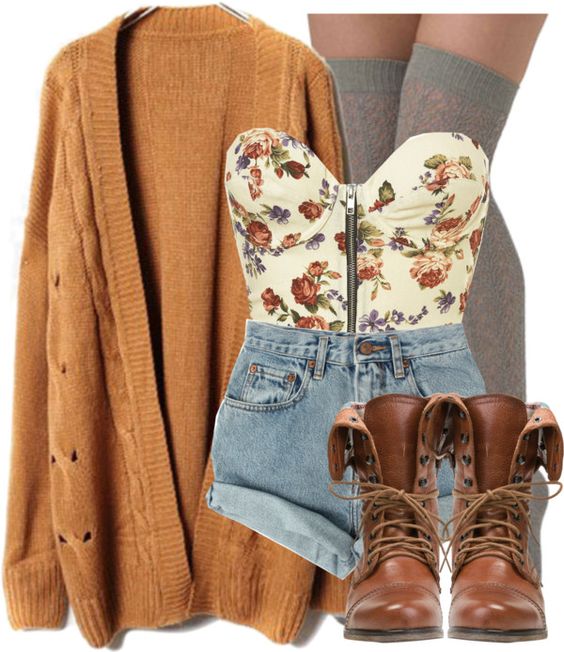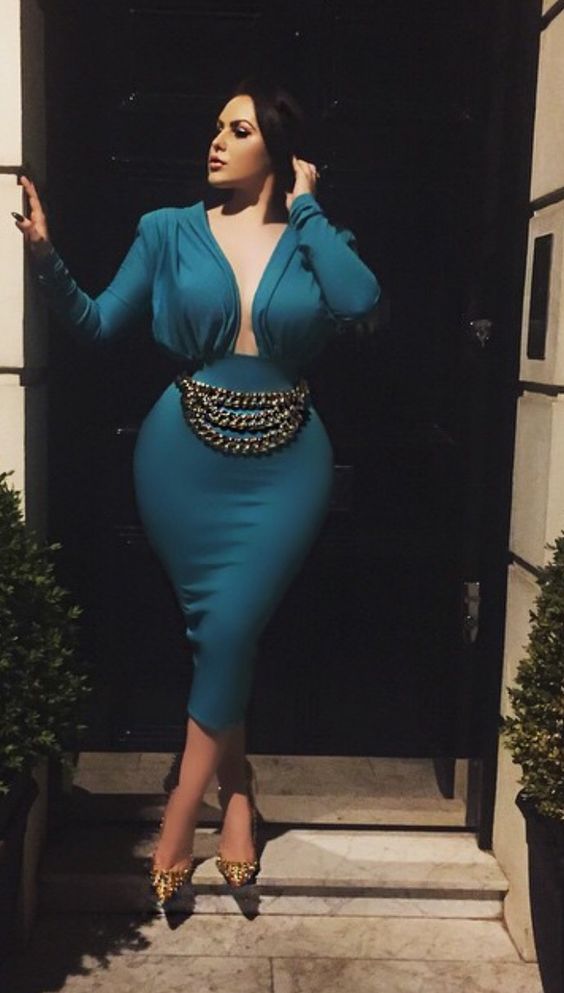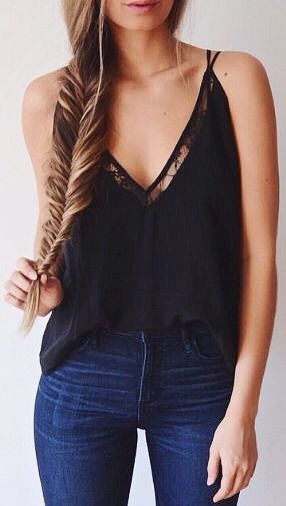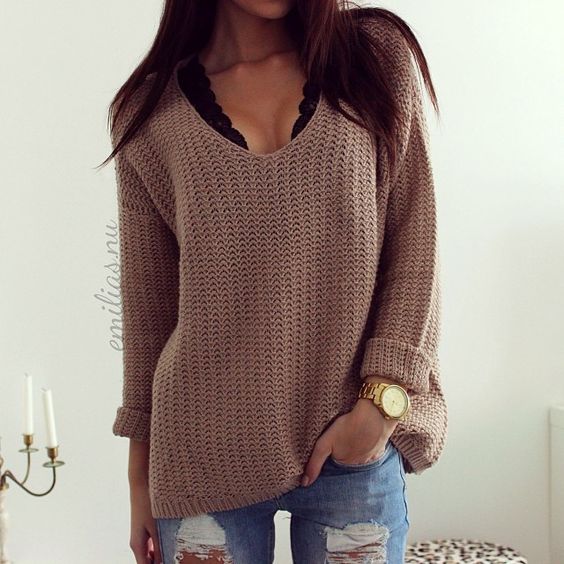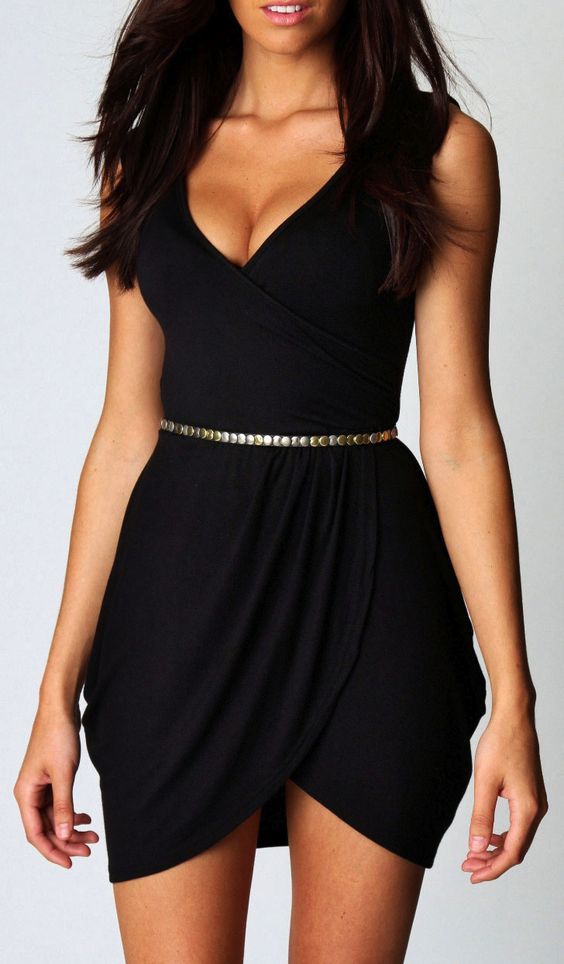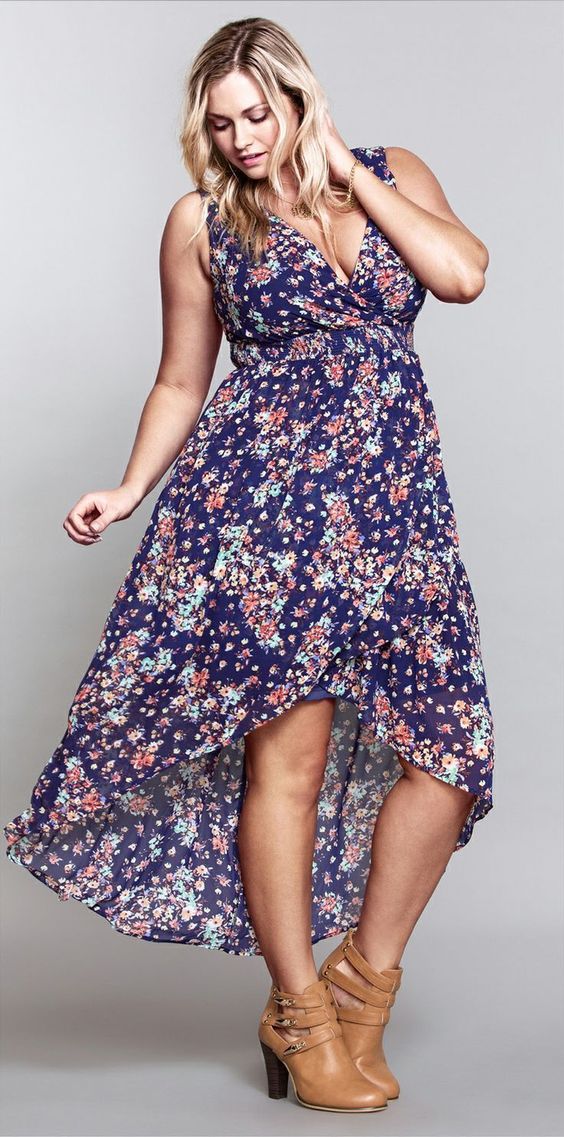 The plus size wear is eye-catching, good shades. Women prefer plus sizing outfits which cover-up sensitive parts of the body properly. via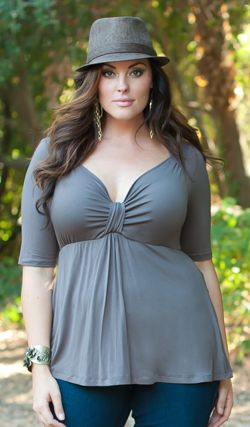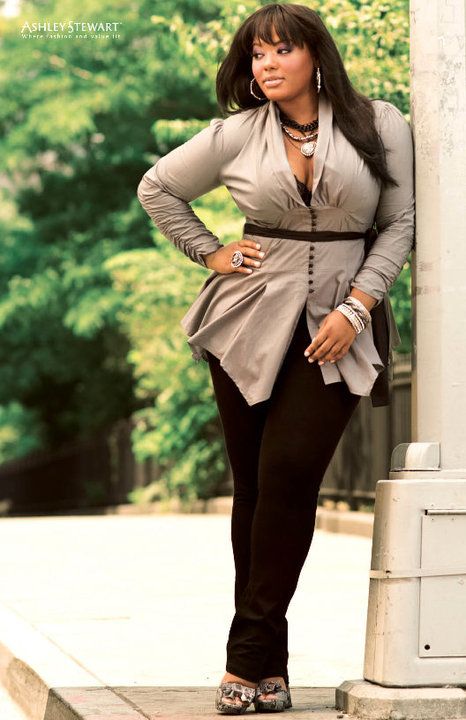 Casual work wear. Big beautiful curvy. curves, accept your body sizes, love yourself no guilt, plus size, body conscientiousness. BBW. Full figure fashion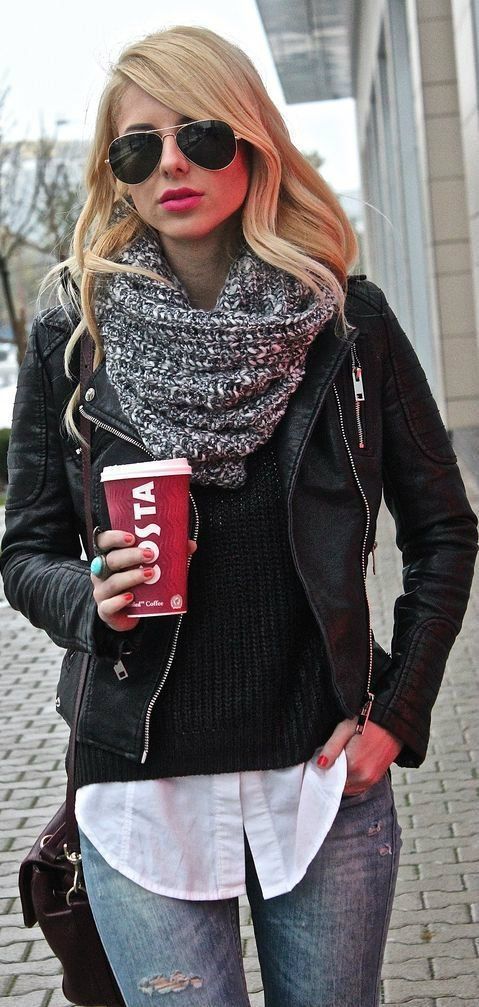 casual winter outfit ideas for women with big boobs  via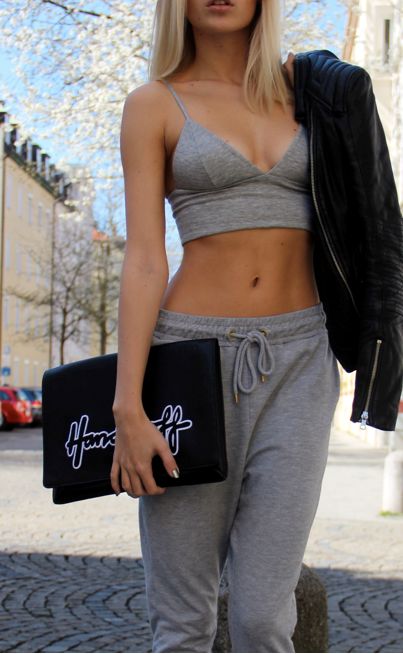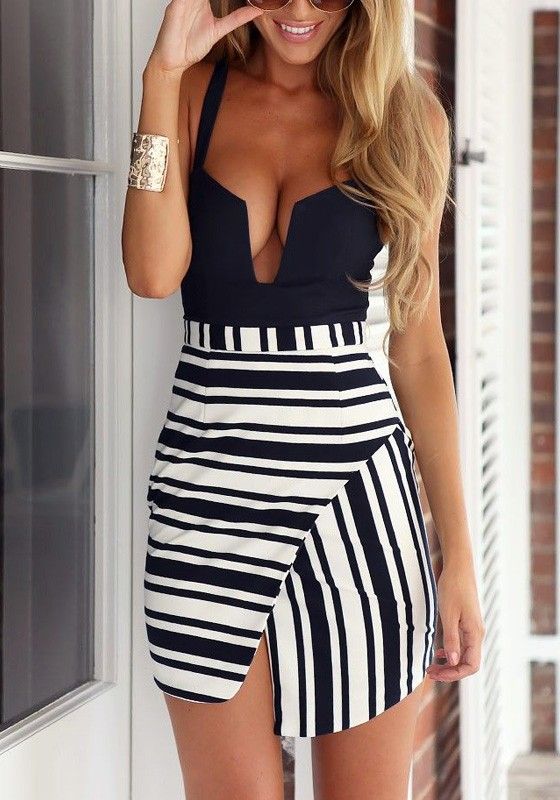 Striped Wrap-Style Mini Dress for women with big boobs /via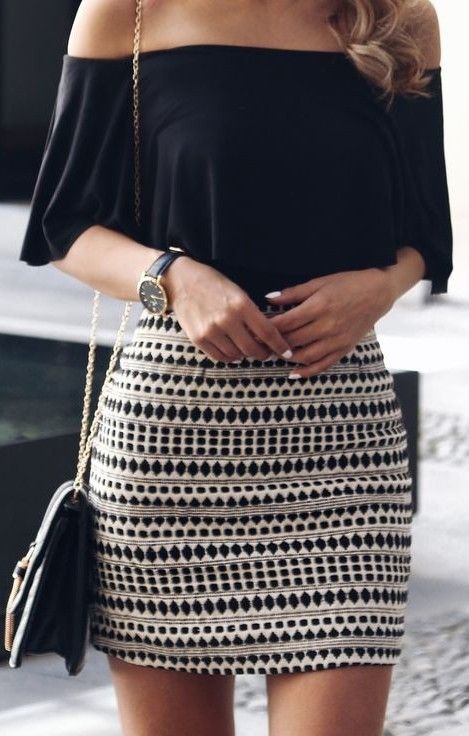 Black Off The Shoulder Top + Aztec Print Skirt Source Want us to pay for your shopping and your travel? – summer outfit ideas for women with big boobs via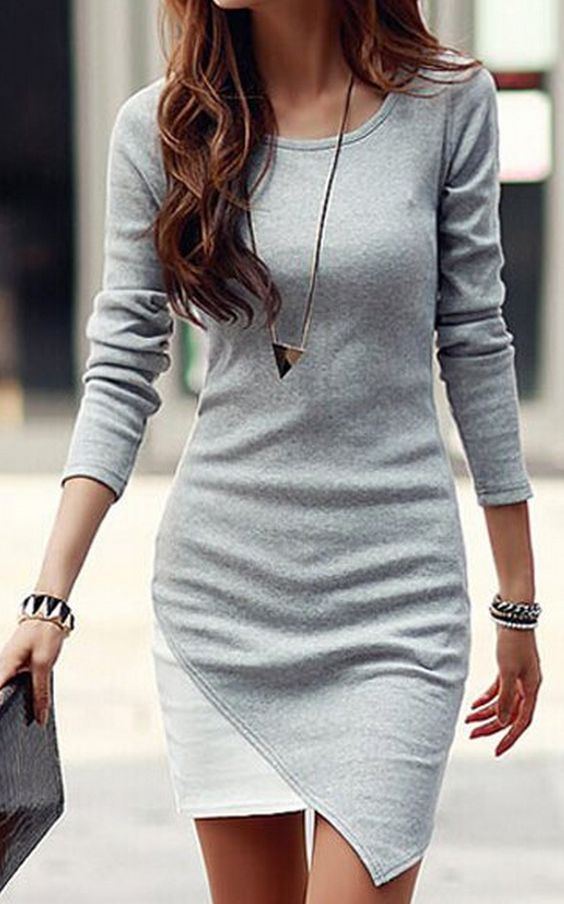 fall outfit ideas for women with big boobs  /via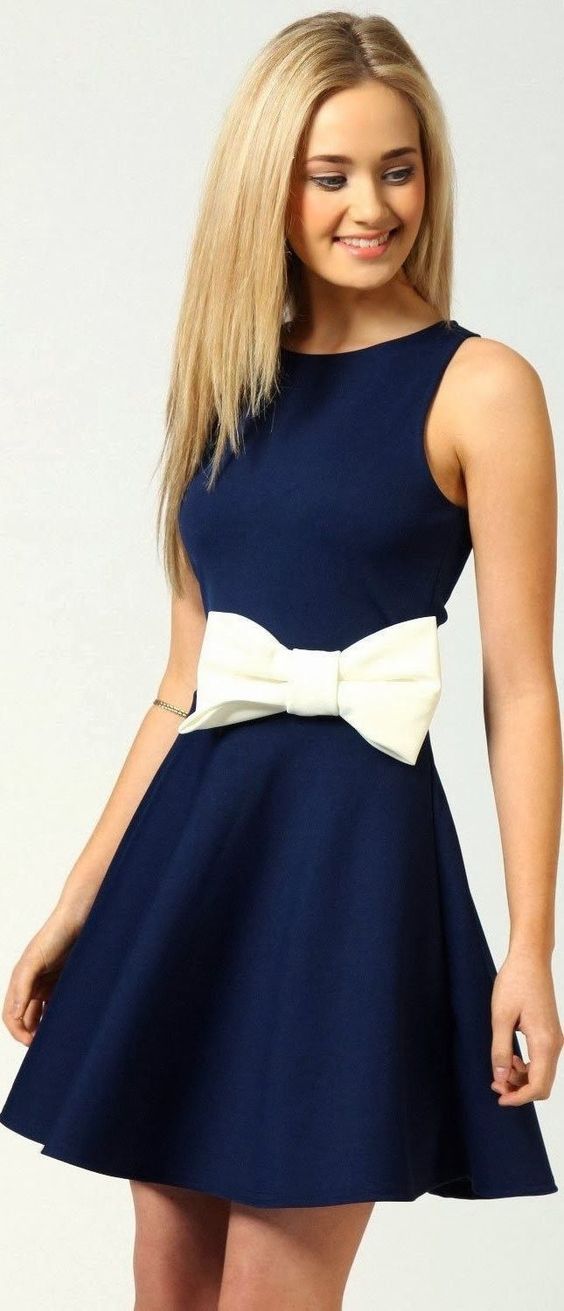 cute boohoo outfit idea for girls with big boobs – Navy blue classic dress with bow. So much love for this dress right now. I love the bow! /via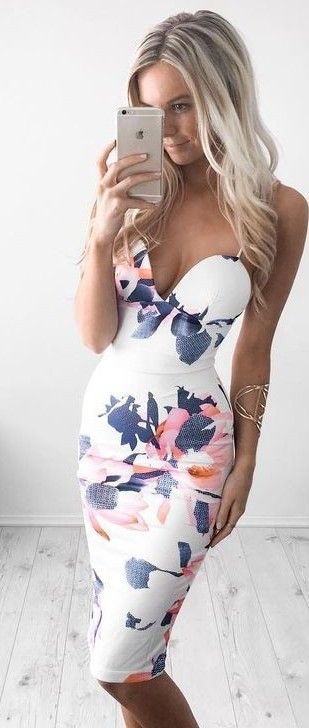 White Floral Little Dress for women with big boobs /via

Best dress for women with big boobs – Don't underestimate the power of a chic dress like the Shield and Sword Black Sleeveless Maxi Dress! Jersey knit tops a fitted, sleeveless bodice that extends down the body to a maxi length, but not before showing off some leg with a high side slit. /via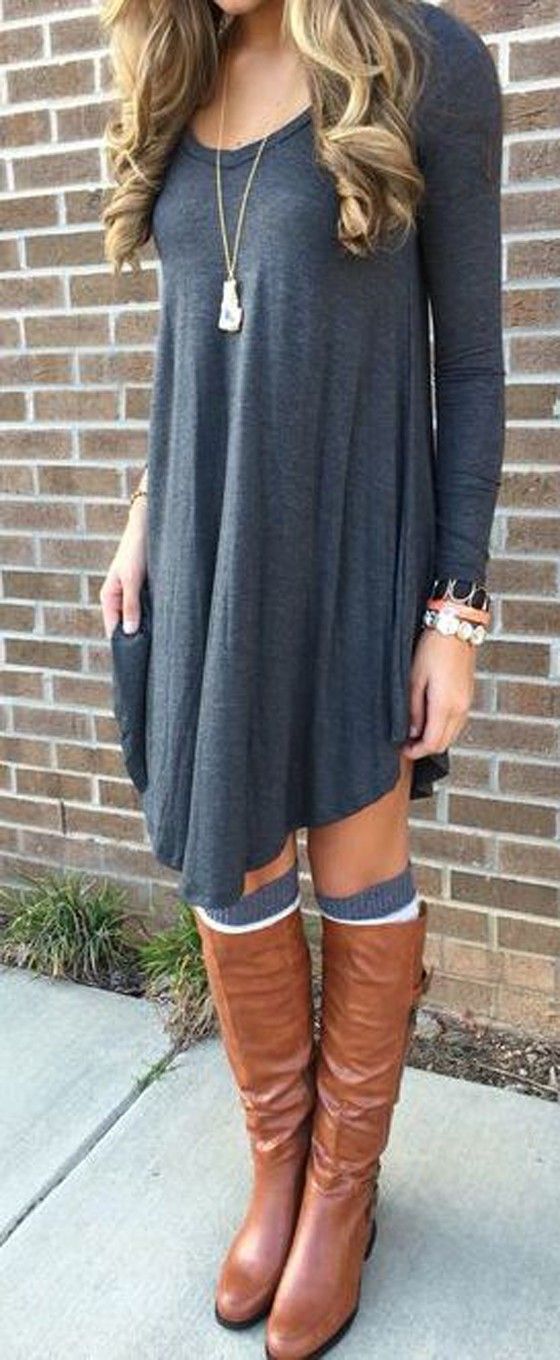 cute fall outfit ideas for women  /via