22 Blonde Balayage Hair Designs to Upgrade Your Look
Balayage is one of those hair trends that you might have heard a lot about without really knowing what it is. So, what exactly is balayage? In French, the word 'balayage' means 'to paint, or sweep', and that is exactly what this hairstyle is all about. An alternative color is literally swept through the hair, creating a soft, natural look.
Unlike other dye techniques, such as highlights or ombre, balayage can only be painted on freehand. That's why it's hugely important that you find a talented stylist with plenty of experience to do the job for you. We love this high fashion style because there are just so many different ways of wearing it.
No matter what your hair length, texture or personal style, you're sure to find a balayage look to suit you. The color that seems to stand out most in the current balayage hype is blonde. We're seeing shades of blonde with ombre everywhere at the moment; from the streets to the runways.
Here are 22 of the prettiest blonde balayage designs for you to try.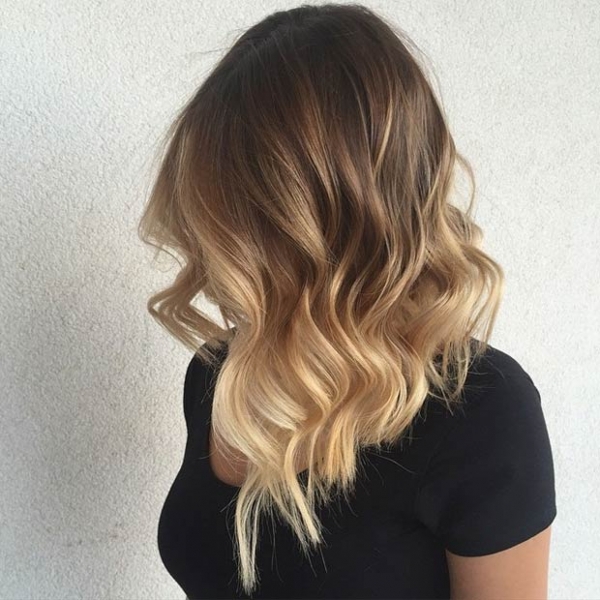 If you thought it was impossible to look just as polished as a celebrity without as much time or money dedicated to preening your hairdo, think again. This long bob hairstyle (lob) is totally on trend and the super stylish blend of colors will make any girl look gorgeous. This is also a low maintenance style that even girls with the busiest schedules can keep on top of (You can find more bob hair ideas here.).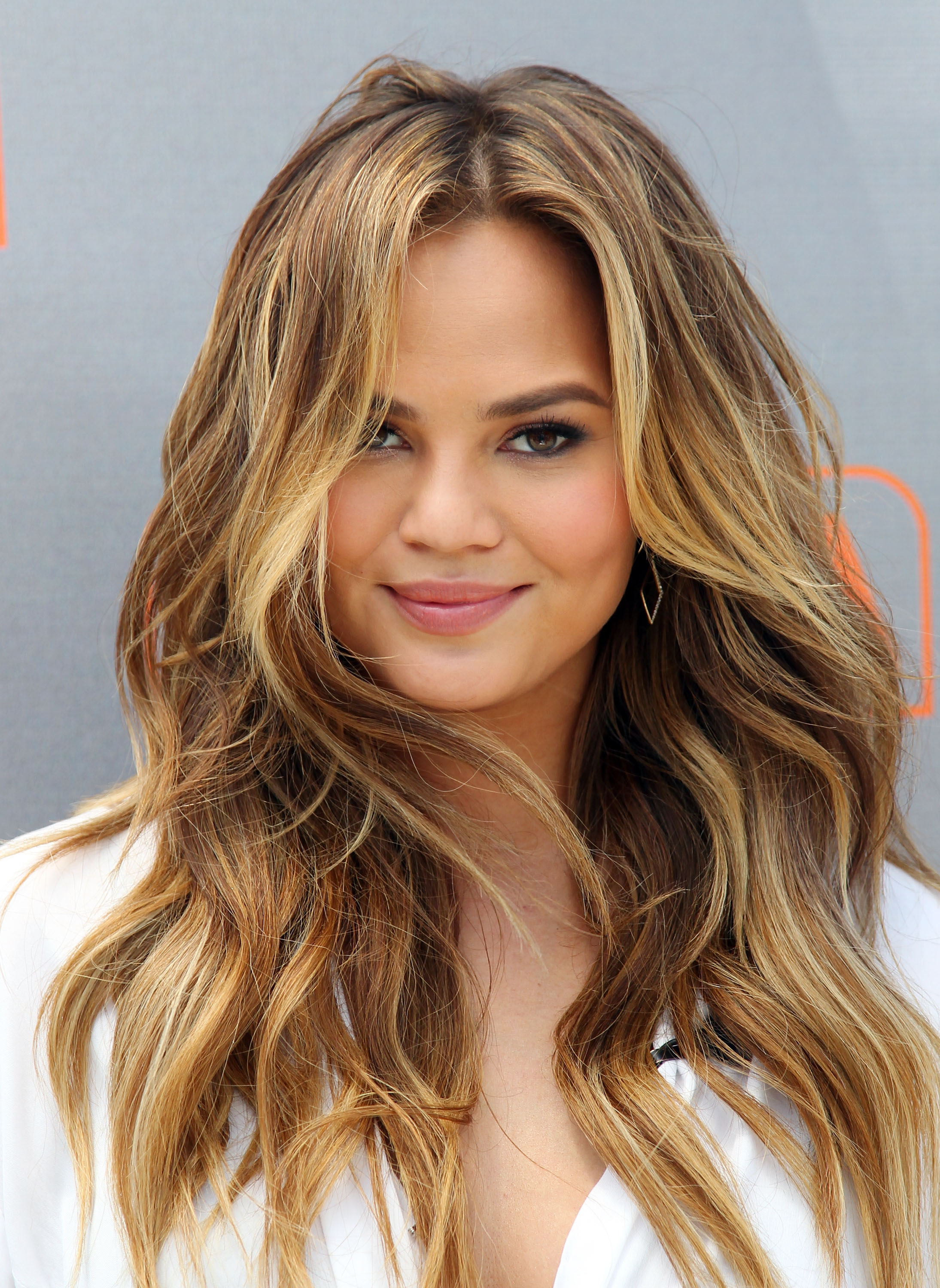 We can't think of a better way to look soft and sun-kissed than blonde balayage teamed with loose beach waves. These realistic highlights are just a few shades lighter than the natural brown base, giving the hair a bohemian, hippy chic feel.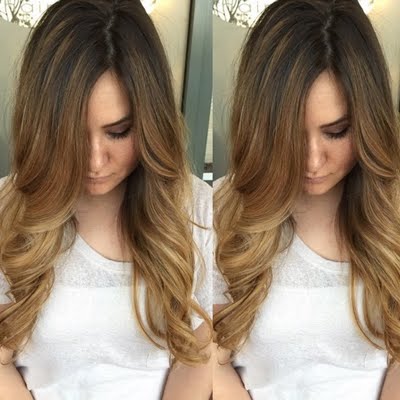 These beautiful blonde and brown balayage waves require a little more upkeep than the laid back beach style – but it is well worth it. Big bouncy waves like these will never go out of style, so you can wear this glamorous style time and time again.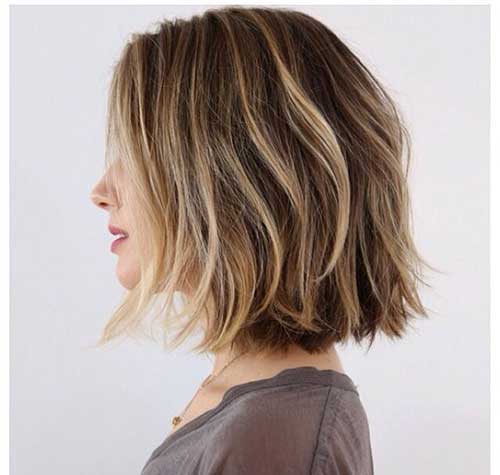 The blunt bob is a short hairstyle that has been at the height of hair fashion for as long as anyone can remember. If you're looking for a way to update this classic crop, why not add some stunning streaks of sun-kissed balayage? Find more short haircuts here.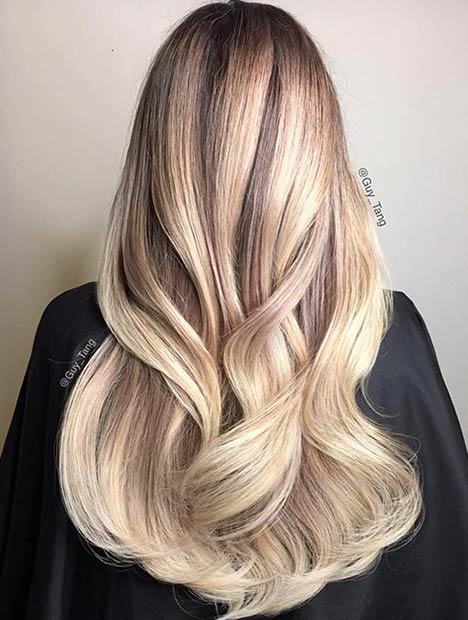 Big beauty queen hair is one guaranteed way to look gorgeous and glamorous. This voluminous style with platinum blonde balayage will require some time and effort to perfect – but it is sure to turn plenty of heads on a night out.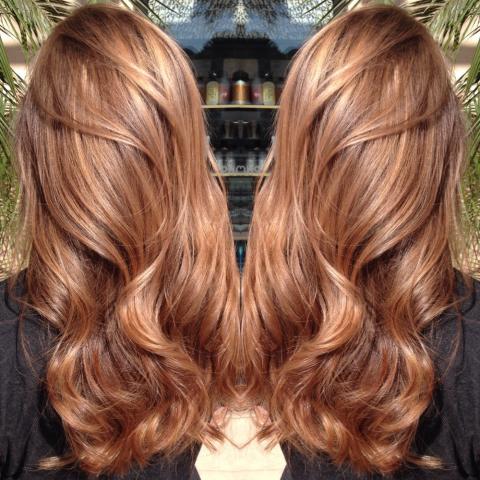 It's not only bright blonde shades that look beautiful in balayage hair. This long, wavy style shows that caramel and honey blonde make for a sweet, almost edible, combination of colors.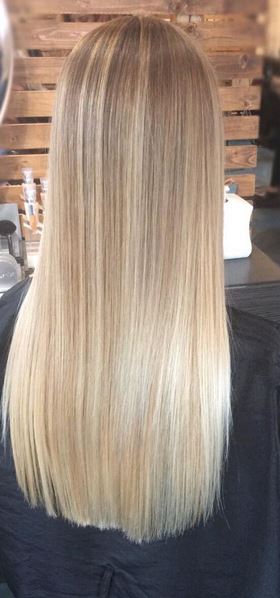 If your hair is naturally dead straight and you don't have time to curl your locks every day, don't worry. Blonde ombre looks absolutely stunning on sleek, straight hair.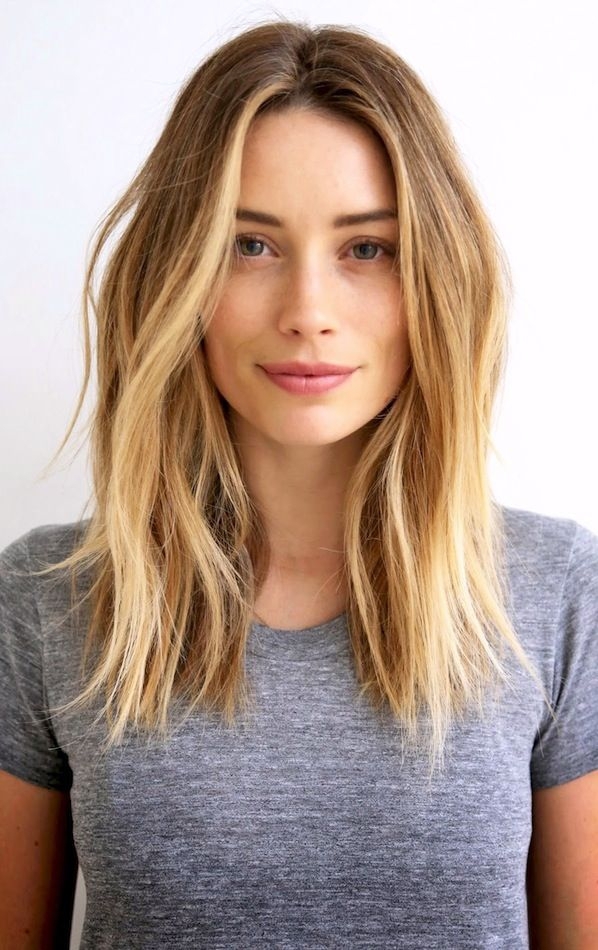 There aren't many looks that can be worn to both the beach and the red carpet. This golden balayage long bob, however, is certainly one of them. All you need to recreate this hassle free look are some soft blonde sweeps and a centre parting.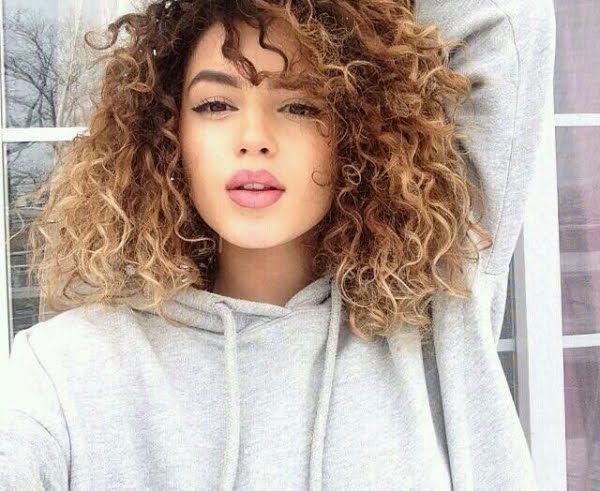 Blonde balayage and spiraling curls are a match made in heaven. When it comes to this style, we say, the bigger the hair the better! If your natural hair is voluptuously curly like this, then treat yourself to a fresh new look with blonde balayage. You won't regret it.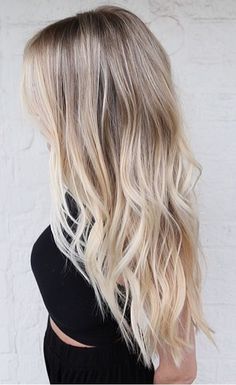 Long layered hairstyles for women. Don't be fooled into thinking that blonde balayage only looks great on natural brunettes or black haired girls. Add some multi-tonal streaks of blonde balayage to your already light locks and you'll find that it adds a whole new dimension of tone and shade.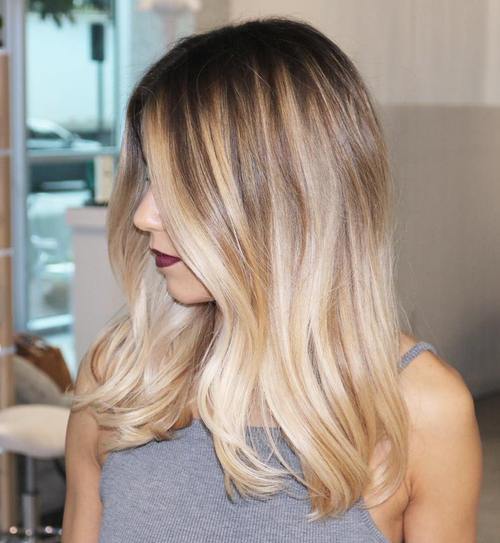 Dark roots always look rebellious and bold on any hairstyle. Blonde balayage with significantly dark roots is the perfect blend of 'glamorous girl' and 'rock chick'.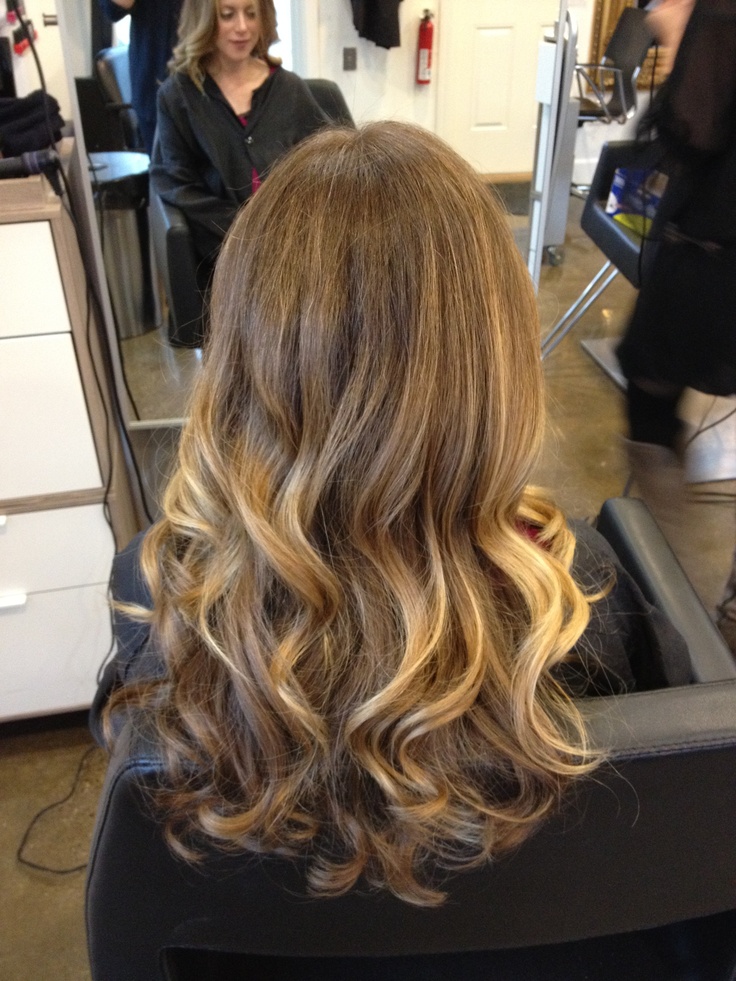 Streaks of blonde balayage look almost too good to be true when teamed with these sleek princess curls. This style will suit any girl with long hair who would like to add some oomph and volume.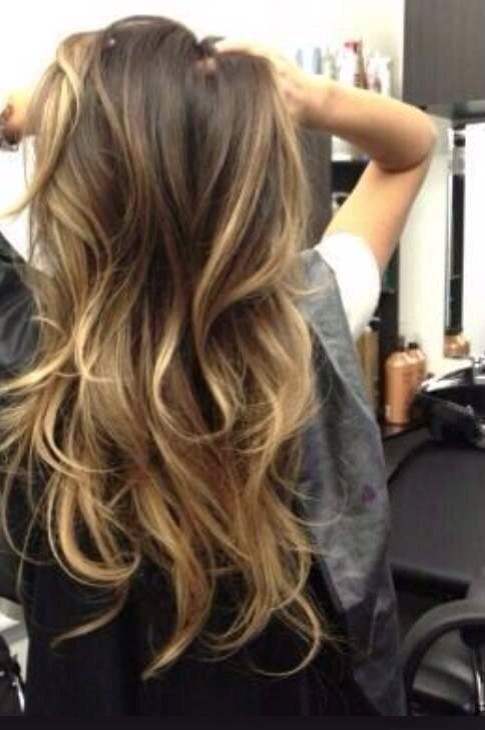 Honey blonde and brown balayage add a multi-tonal dimension to hair, which makes it look thicker than ever. This works in almost the same way as dark and light make-up does when you contour your face. Add this to a teased, slightly curled style and your hair will look thicker and fuller of life than ever before.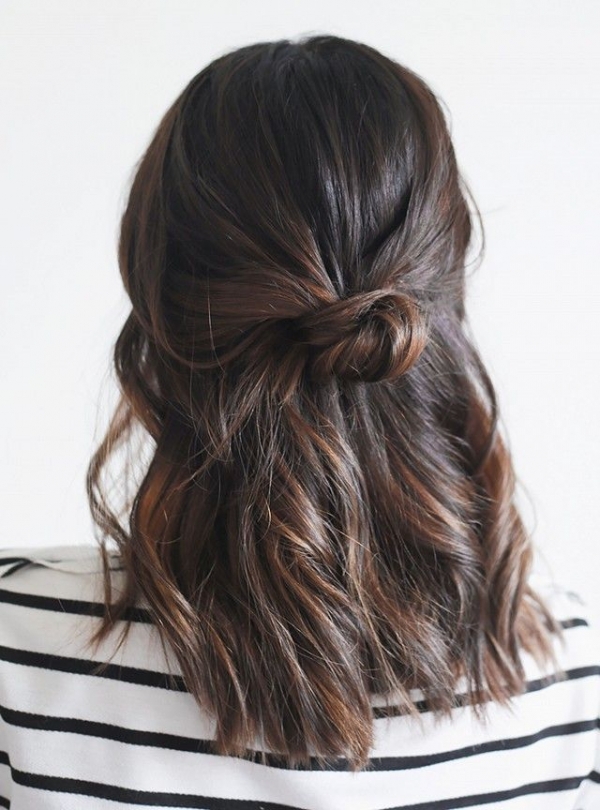 Balayage hair often consists of two very contrasting colors, like a light blond and rich brown, but it doesn't always have to be that way. The style can be worn in a super subtle way like this dark brown and slightly lighter hue, which is barely noticeable, just lifting the color of the hair. The wavy bob and cute bun go perfectly with the understated look.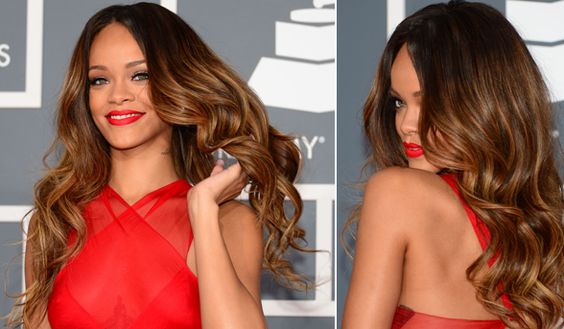 If there's anyone who knows a thing or two about painting the town red, it's Bajan singing sensation, Rihanna. That's why she is our party look inspiration with this perfectly curled, honey colored balayage teamed with dazzling red lipstick.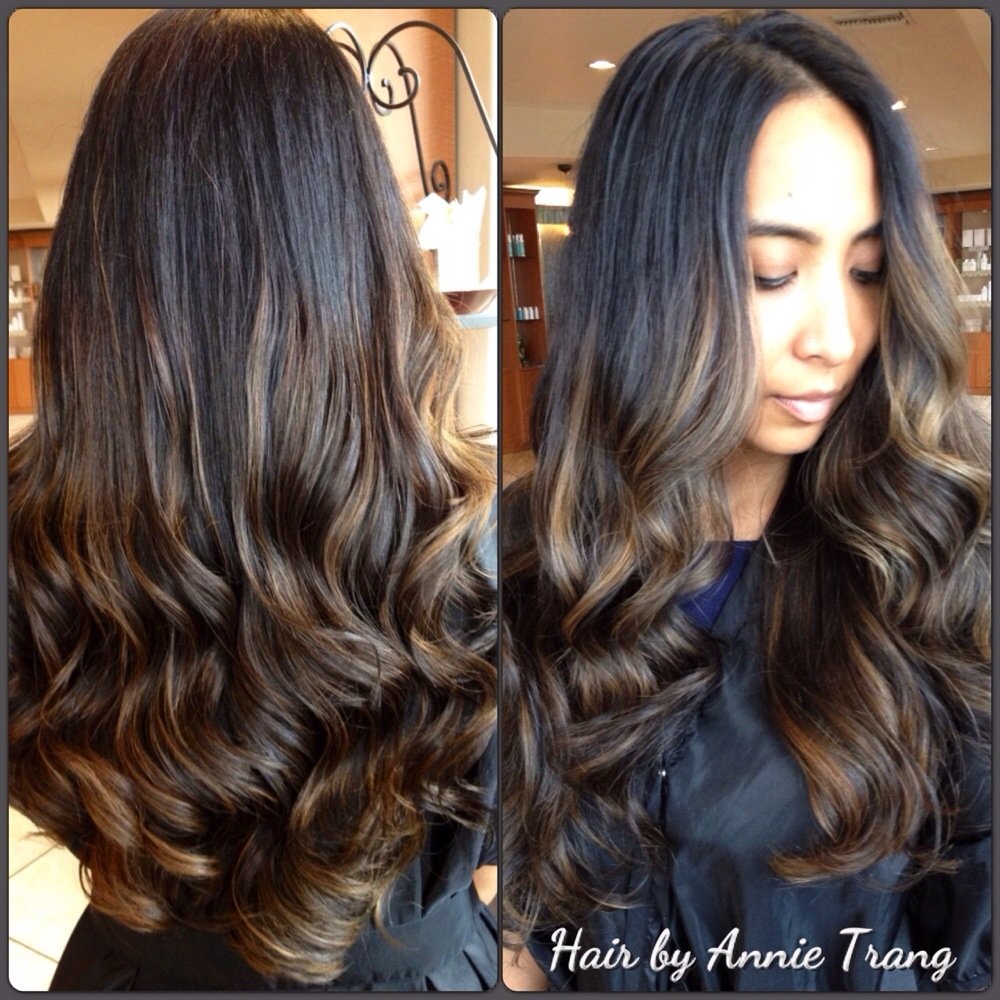 Long black hair is well known for being timelessly beautiful. However, if you've had luscious dark locks for your whole life, you might be getting a little bit tired of it. Blonde balayage is the best possible way to freshen up this style.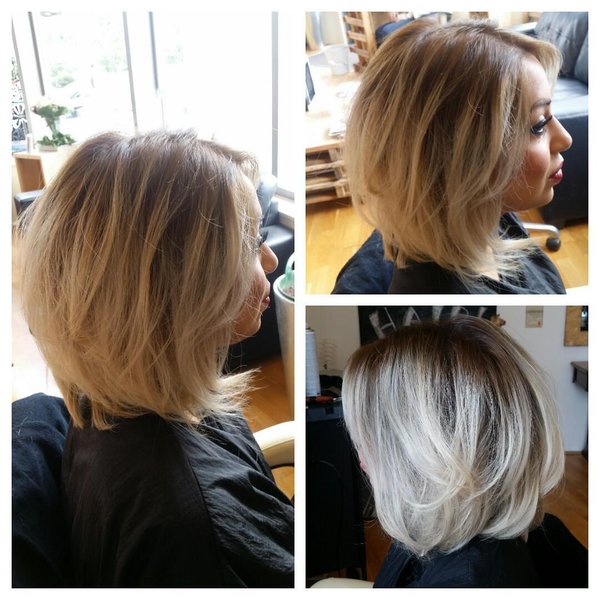 The graduated bob is a cool look which can look good on every face shape. Some bright steaks of blonde balayage sunshine can put a beautiful and contemporary spin on this classic cut.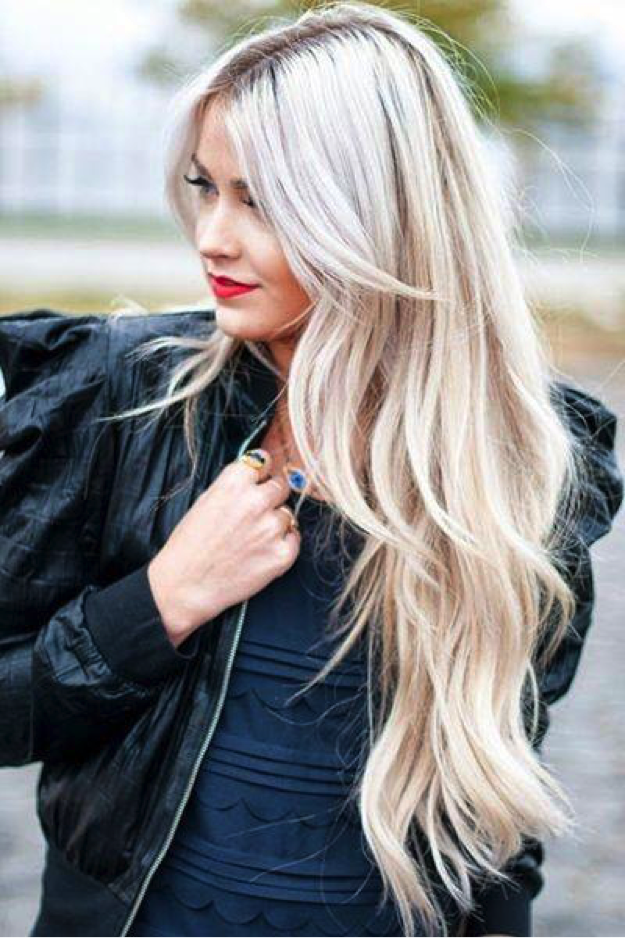 This eye-catching style will definitely not suit shy and retiring girls. Unlike many blonde balayage looks, platinum blonde streaks are not intended to make hair look naturally sun-kissed or subtly colored. If you've always dreamed of being a blonde bombshell then this is the balayage style for you.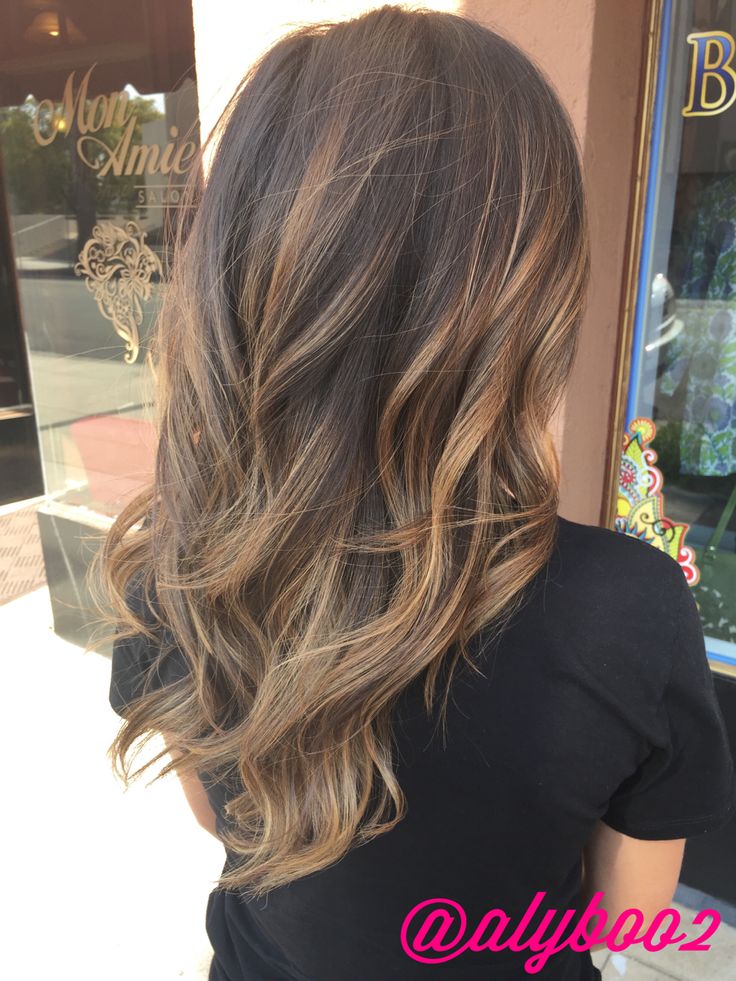 This soft brown is the natural color that takes best to balayage. If you're lucky enough to rock this shade of mousey brunette on a daily basis, honey blonde ombre is sure to look gorgeous on you.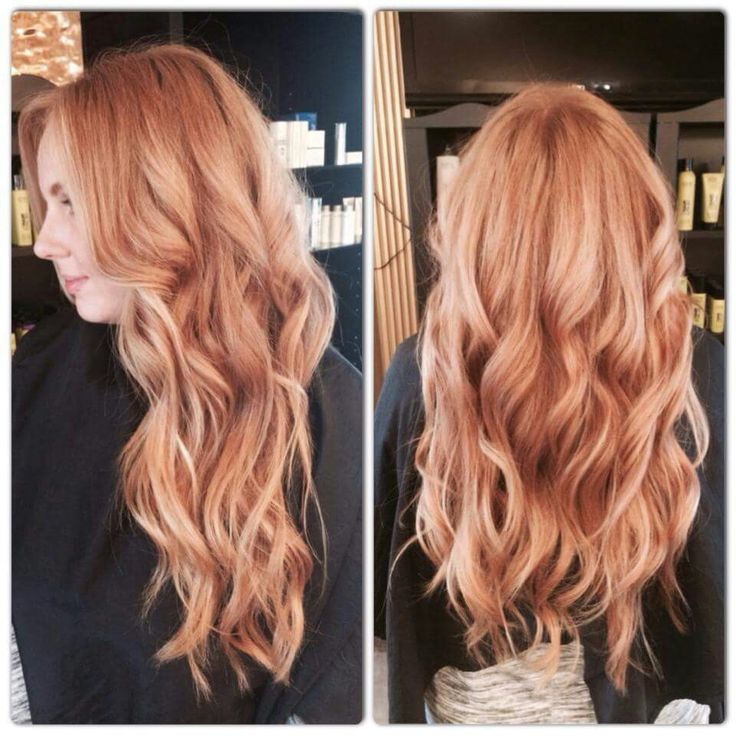 Fiery redheads have no excuse to miss out on the blonde balayage action. Whether your hair is naturally ginger or you dye it to achieve a gorgeous red tone, you'll be delighted when you see how much blonde streaks can lift and brighten your look.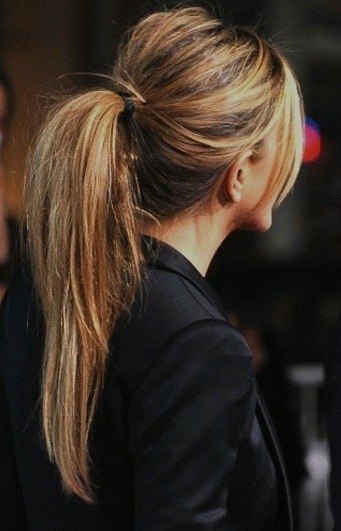 One of the best things about this hairstyle is that it is extremely carefree with very little upkeep required. When you're having a lazy day and you don't feel like spending time styling your hair, even a relaxed ponytail like this one looks stunning with golden blonde balayage.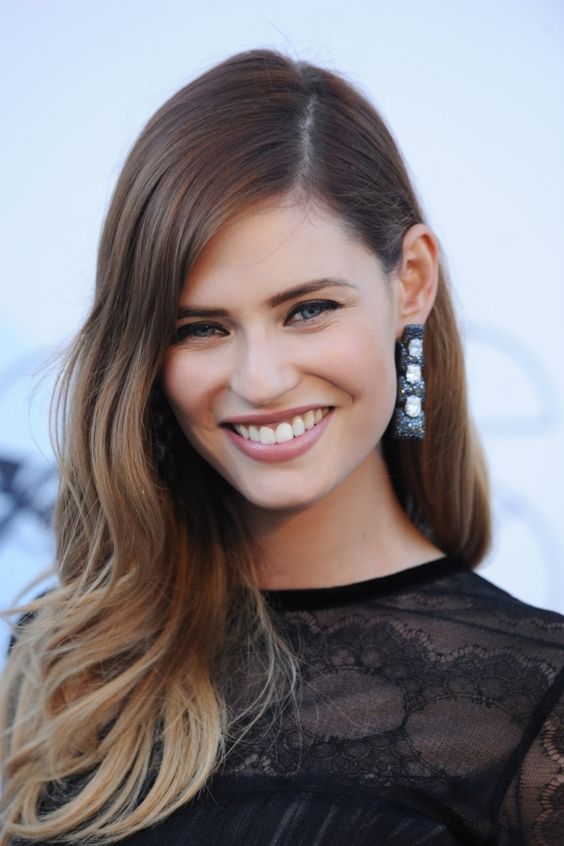 If you already have blonde balayage and you'd like to upgrade your look, you'll be surprised by the dramatic difference you can make just by doing something as simple as changing your parting. This deep side parting can improve any hairstyle by adding volume and framing the face.