18 Simple Easy Short Pixie Cuts for Oval Faces
Finding the perfect pixie cut for your face shape can be difficult, but it doesn't have to be anymore. Here, you will find many options and at least one should be able to suffice. Here are 18 simple and easy short pixie cuts for oval faces.
Super Pixie
Let's be real – medium or long length isn't the most suitable for everyone. It is truly amazing what a drastic haircut can do for people's features. You may be nervous to chop your locks off, but having the perfect cut for your face can do absolute wonders for your features.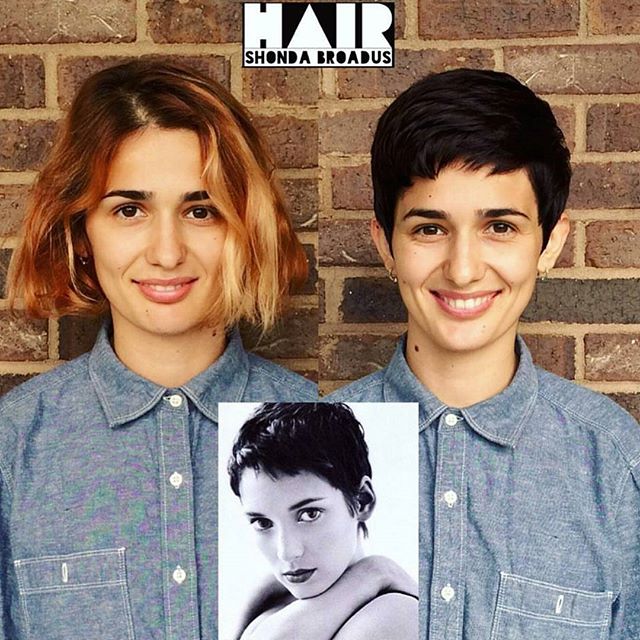 Pastel Coral
Short pink pixie cut: Pastel coral is a color that isn't seen very often, but it's absolutely stunning. For you mermaid fans, this is a colour worth considering if neon pink or any kind of regular pink isn't your thing.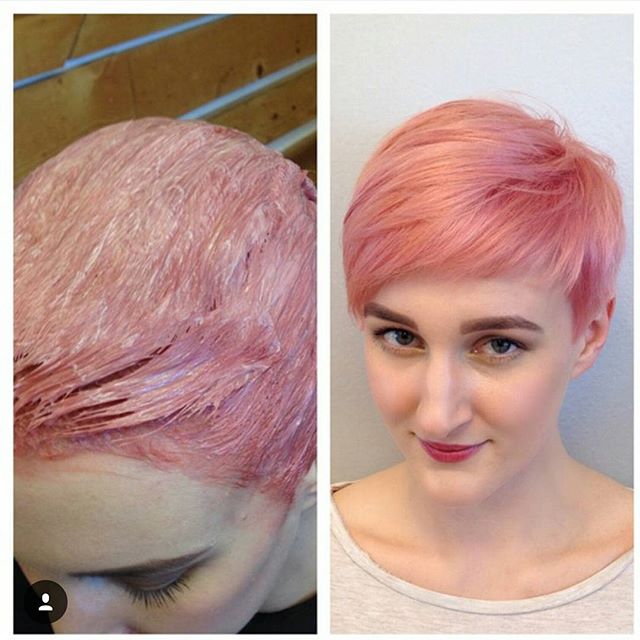 Shaved Pixie
Shaved haircuts have become really popular and one of the best things about seeing them is the designs that people sometimes come up with. We've seen so many shapes and designs in the past couple of years and it doesn't get boring. Shaving the head in two sections really makes the other side full of hair pop.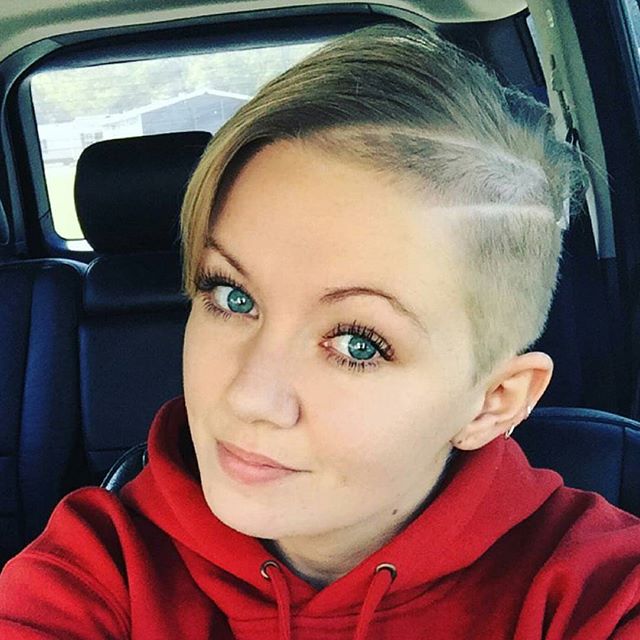 Asymmetrical Long Pixie
Asymmetrical haircuts aren't just for bobs which is great news because this pixie cut works the asymmetrical look so well. The long side swept bangs make this entire haircut flow even more.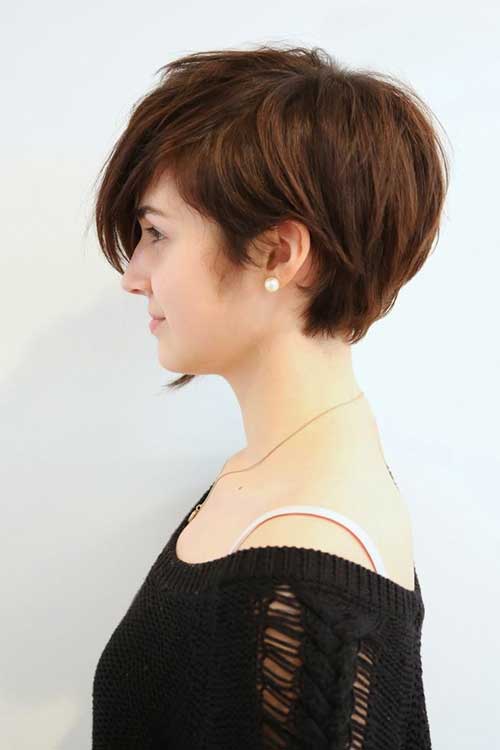 Mermaid Pixie
These are the most interesting bangs we've seen in a while. Instead of having them blunt, layered, wispy, etc., they're made to look like the waves of the ocean. This is such a unique look to hair. Make sure to use enough hairspray to keep it all in place. Added a headband to spruce up the look even more, although the bangs stand well enough on their own.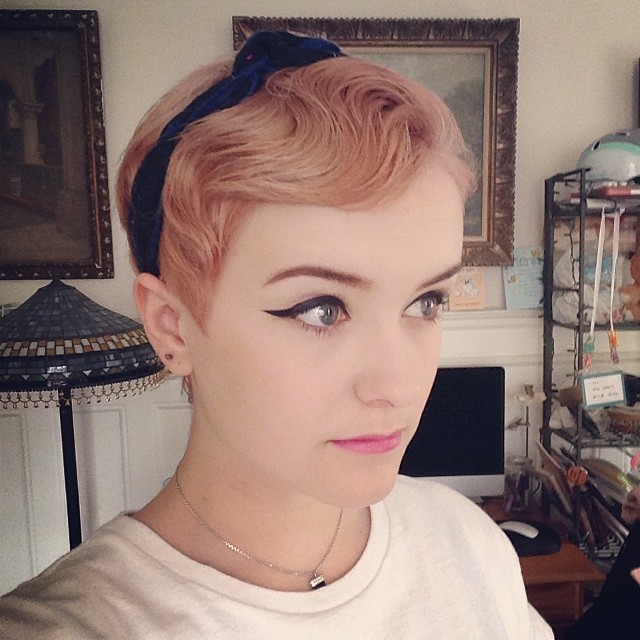 Grey Spiky Pixie
This spiky pixie has a lot more spikes and a lot more edge. This cut has a lot of short layers with not a lot of product so the spikes come out very soft. The long side bangs give this look extra oomph and with the layers added on, it's a great edgy look for those who love to be daring.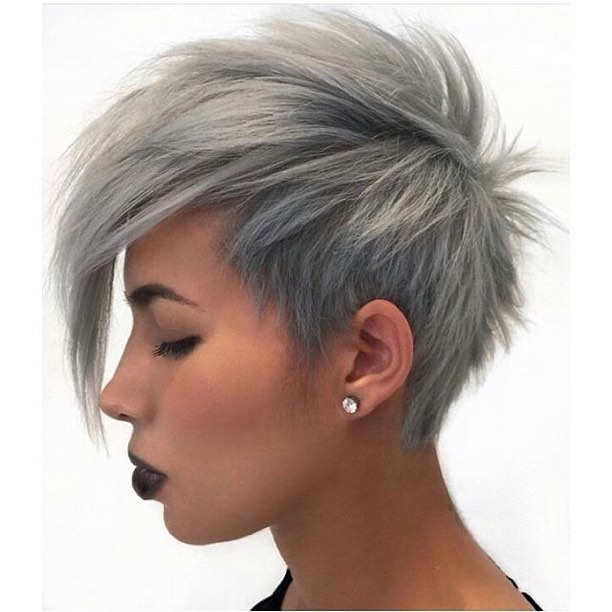 Curly Pixie with Green Peekaboo Highlights
This is similar to the previous cut, but this time, curls are added! These curls instantly soften up the look. As an extra treat, add green peekaboo highlights to the tips of your bangs.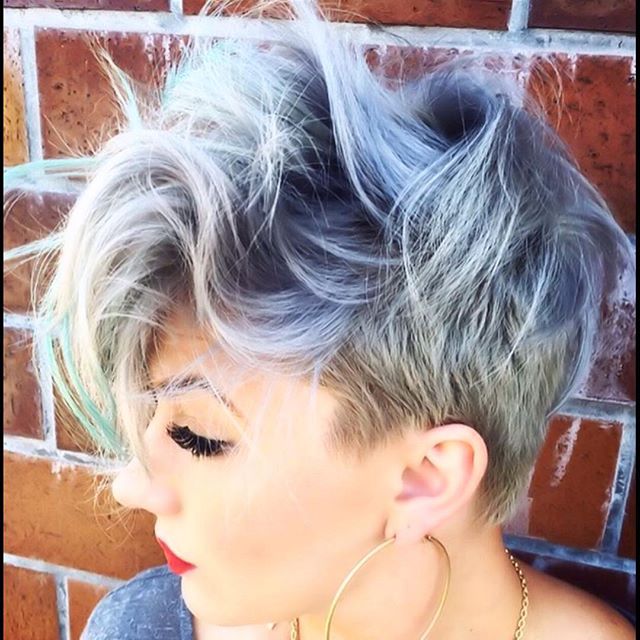 Tinkerbell Grown Up
Doesn't this look remind you of Tinkerbell?
Pixie cuts do not have to be super short despite how many very, very short pixies you have more than likely seen. Leaving extra length around the sides will frame your face beautifully. The loads of choppy layers give a fun vibe and would look great neat or messy. The side swept bangs give off the youthful and flirty look.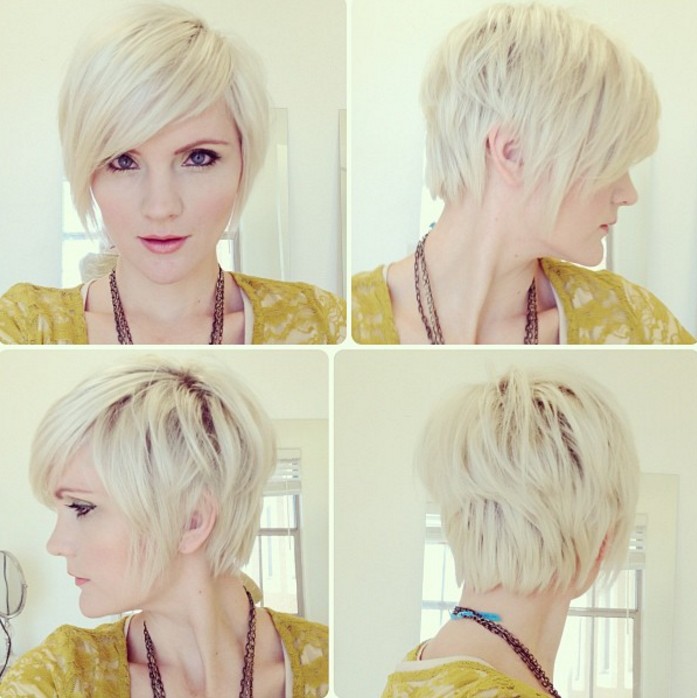 Purple-Pink Layered Pixie
There are two things about this look that you notice right off the bat. The first one is obviously the colour. It's a beautiful combination of purple and pink and no amount of words could really express how beautiful it is. The second most noticeable thing is the short Bettie Page-esque bangs. They give off some kind of edgy vibe that makes this look extra special.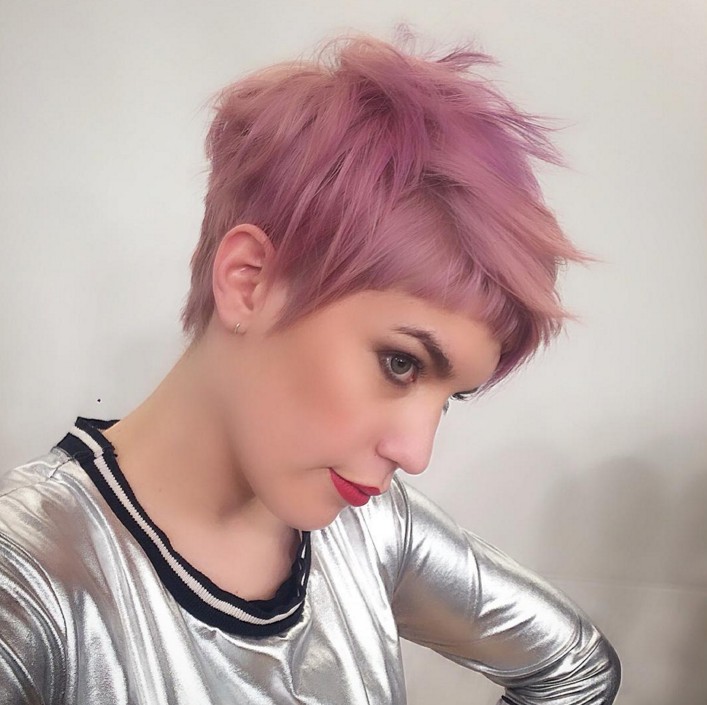 Pixie Spikes
What makes short layers so fun is the fact that you have a few styling options. You can let them be free to do whatever they want, make them sleek and pinned down by gel, or get some wax or gel to spike them up as shown in this picture.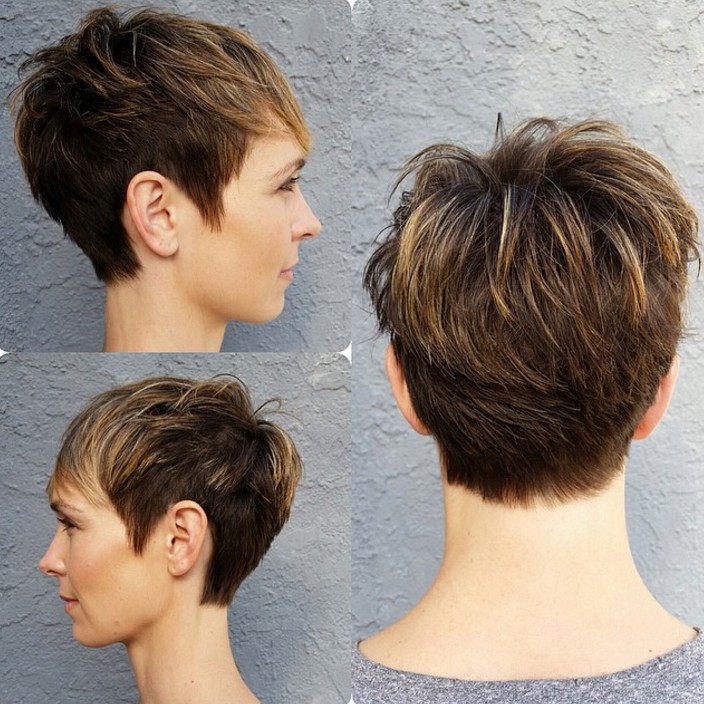 Pixie with Body
If you want just a plain ol' pixie, you might want one with extra body and no frills. This is a great, simple pixie with a lot of layers, but they all go well with the length of the pixie itself. No need to spike them in multiple directions. This pixie is a no fuss cut and just needs a little bit of hairspray to hold in place in case of any flyaways.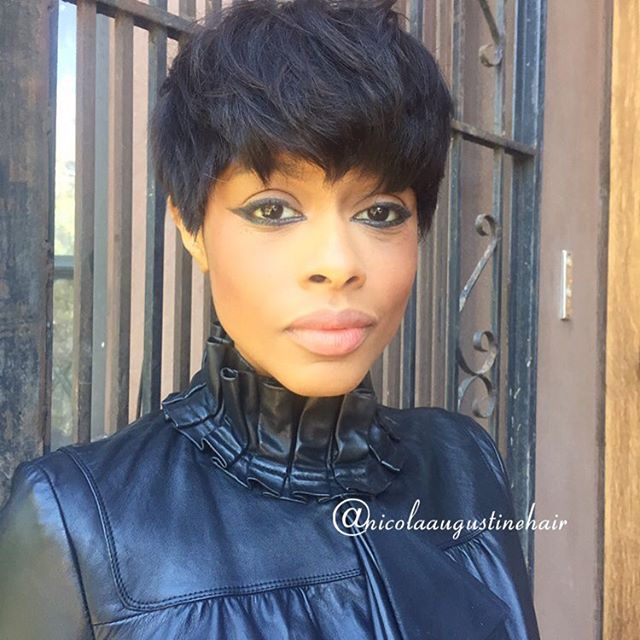 Lilac on Top
This is a simple cut for those that don't care to do much with their short. It's short enough that there's not a whole lot you need to do with it. Simply dry and let it do its own thing. What's lacking in style time can be made up in colour. The lilac is so bold and fun that there's no reason to spend time doing a lot with styling.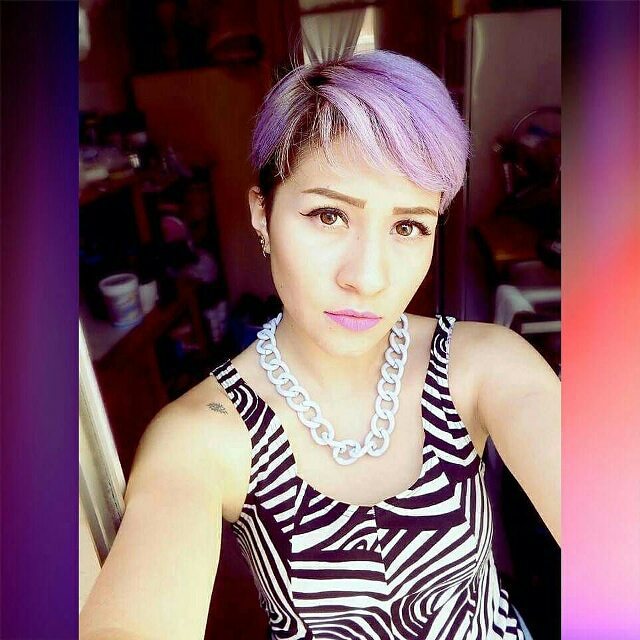 Short Side Swept Bangs
For this simple cut, shave the nape very short, but not too short so it ends up being a buzz cut. Do the same for the sideburns as well. The top is where it gets fun. Get lots of choppy layers cut with a razored scissor so they're easy to fluff up. Keep them in place with hairspray.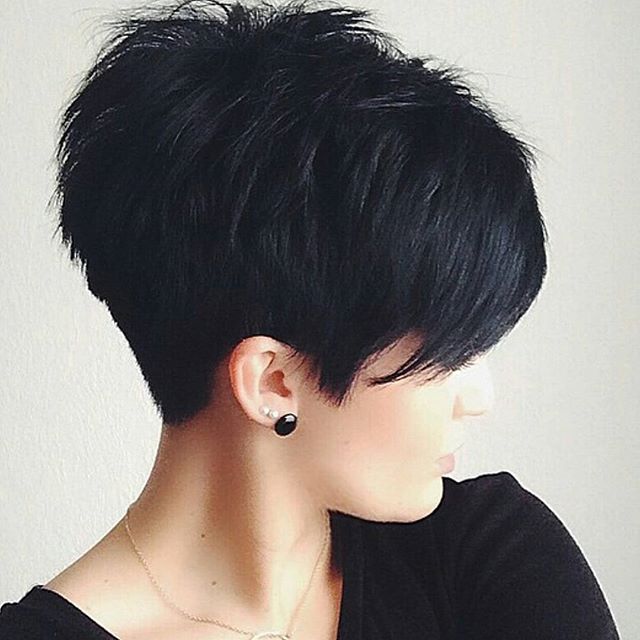 Purple and Grey Pixie
Short hairstyles for 2016: Grey is an interesting colour this year, but it can be a little redundant and boring. Give it a little twist by adding another colour on the tips of all the layers. If you're stuck on a colour, try purple! It's a colour that pairs really, really well with grey.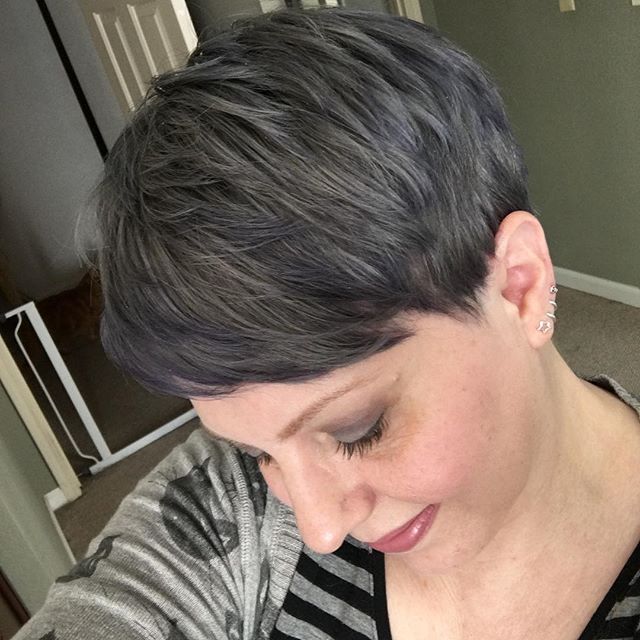 Lots of Curls and Layers
This is another curly spiky pixie cut, but the curls aren't as strong as the previous ones. When you've put all your layers to the side as shown, take three or four pieces and give them an extra curl with a small curling iron. Spray hairspray on top to keep everything in place.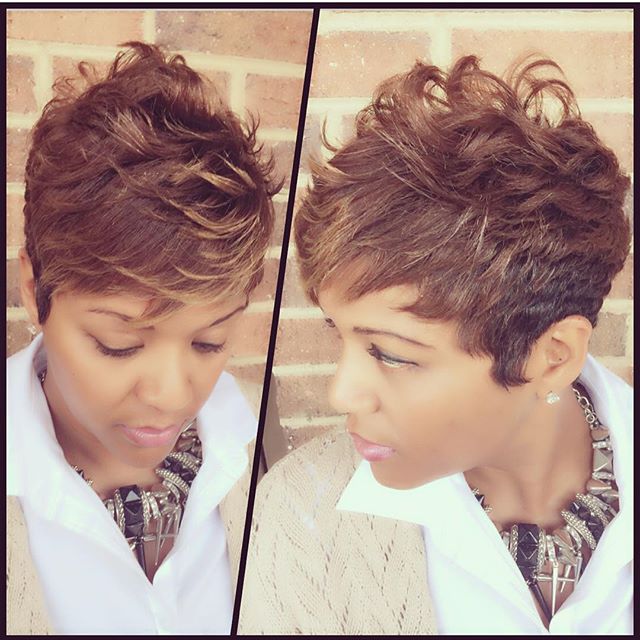 Cotton Candy Pink
Cute short haircut for girls: For the Sailor Moon fans, but with a pixie cut, this cotton candy dye job is perfect for those of you that may be Chibi-Usa, or Sailor Chibi Moon, fans. The colour is one hundred percent spot on and perfect for spring.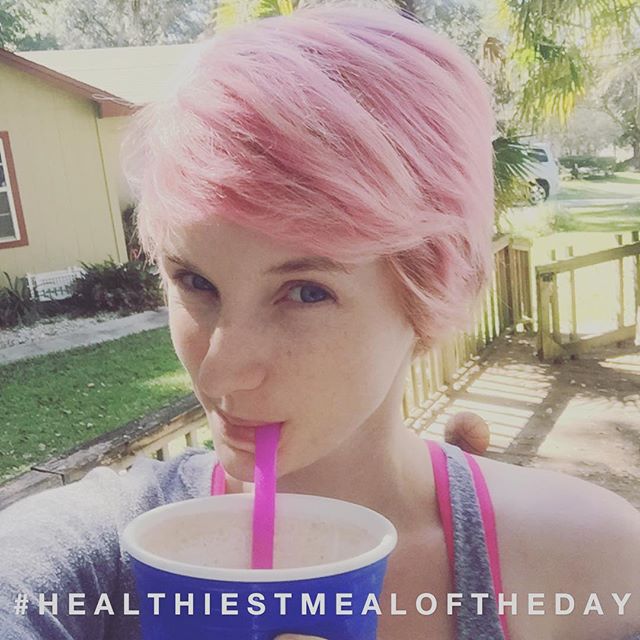 Off the Forehead Side Swept Bangs
Many cuts come with side swept bangs that cover the forehead. They're really pretty, but you don't always need to cover up your forehead. It's time to show it off! Take your comb and move your bangs away from your forehead and up. Get your hairspray ready since it'll really help with keeping your bangs up and away from your forehead.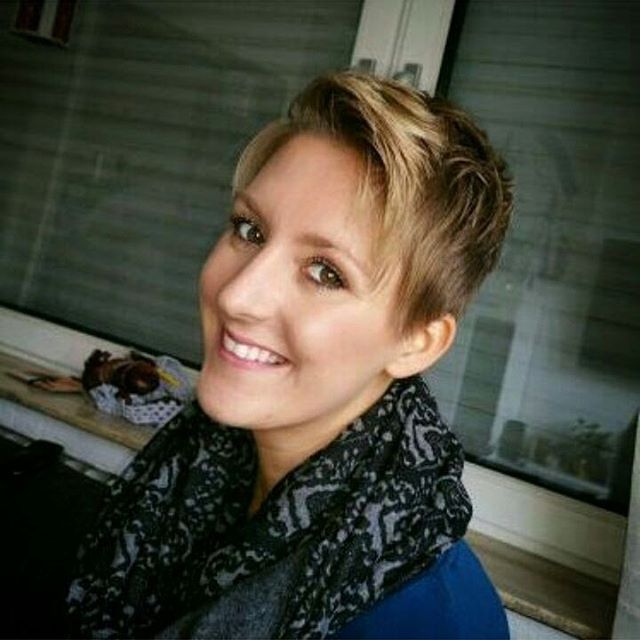 Simple and Sweet
This simple and sweet pixie is perfect for laidback women. Drying and style time should take no more than five minutes, ten minutes tops, and you can go out the door to run your errands, go the library, or get that cup of coffee you've been craving.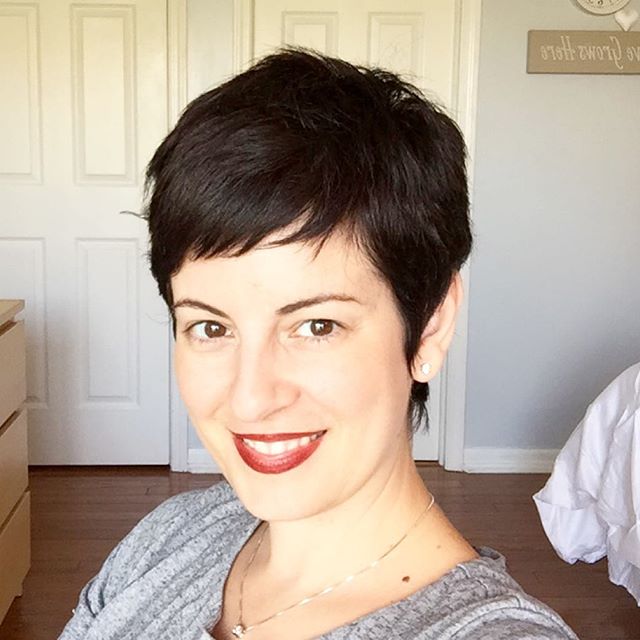 If you've always had trouble finding the perfect pixie cut for your oval face, hopefully, there is an option in one of these 18 simple and easy short pixie cuts for your face.