26 Super Cute Bob Hairstyles for Short Hair & Medium Hair
The idea of getting a bob for the first time is exciting. You've done your research, you've gotten the cut, and despite all the research, you're now stuck. What are you going to do about styling? You're bored of just curling it or straightening it. Lucky for you, here are some super cute bob hairstyles to give you a little stress off your back.
One Length Shoulder Bob Hairstyle
Medium hairstyle ideas for summer – the straight mob. This is one of the simplest bobs out there. It's essentially the same as a mid shoulder length haircut, all one length. The most you will need to do to it is run a flat iron through it for a few minutes if your hair isn't perfectly straight. Add some shine spray for shine.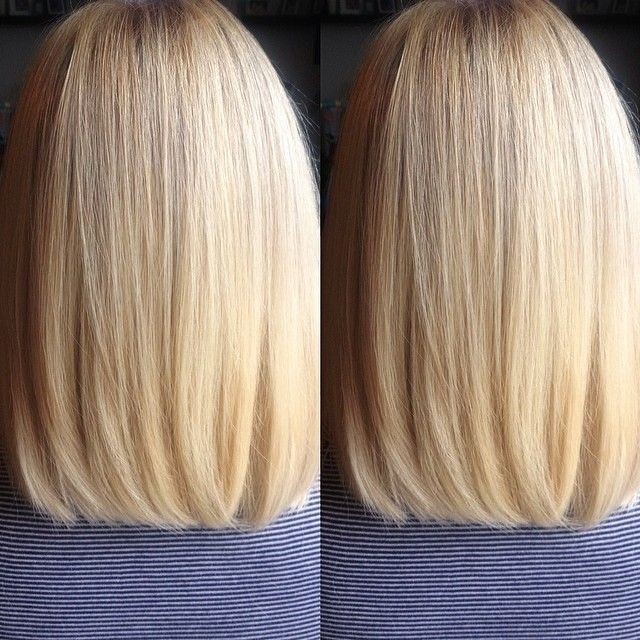 Long Angled Bob
This chic long angled bob is perfect for outings, big or small, and professional settings. It's a two-in-one style as far as settings go. The short side swept bangs give off a youthful and fun vibe.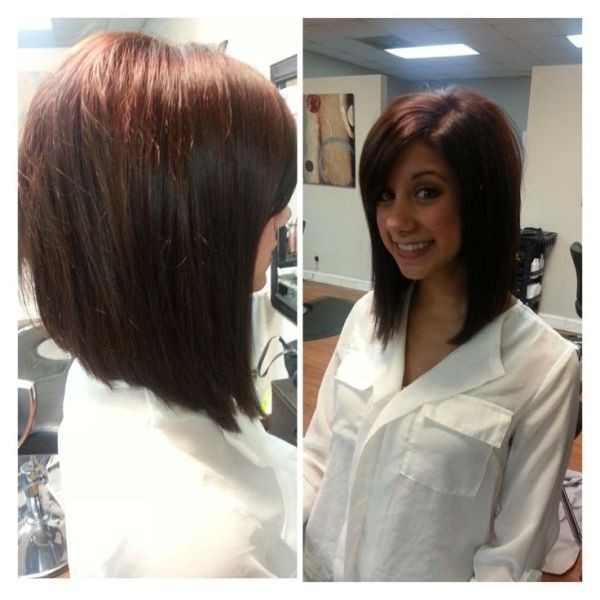 Chunky Highlights – Cute short bob haircut with highligths
Get these chunky highlights added to your new bob cut. Ask for blonde if you've got brown hair and focus them more at the front, getting thinner as they get to the back.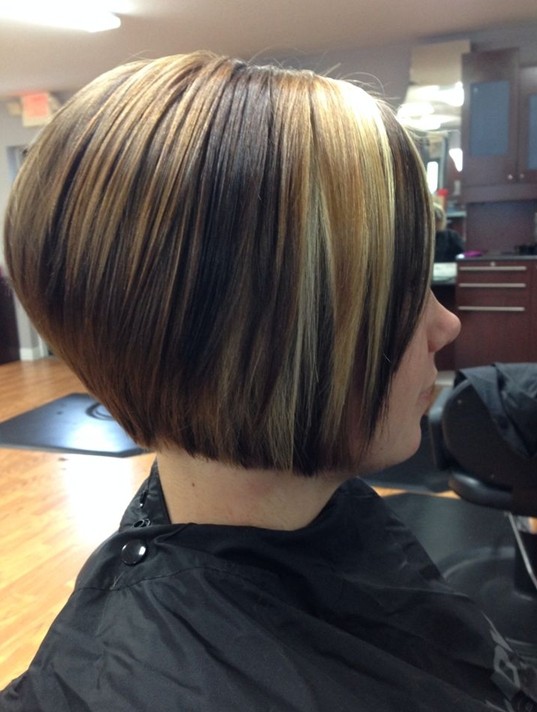 Outward Curls – Sexy soft wavy bob cut for date
Looking for a cute and simple look for the first date? Grab a one inch curling and give your locks some curls. But instead of curling inward, curl outward. It's a little more unique than the typical way. Plus, they'll be a little more out of your face. This is a great medium hair style for thick hair.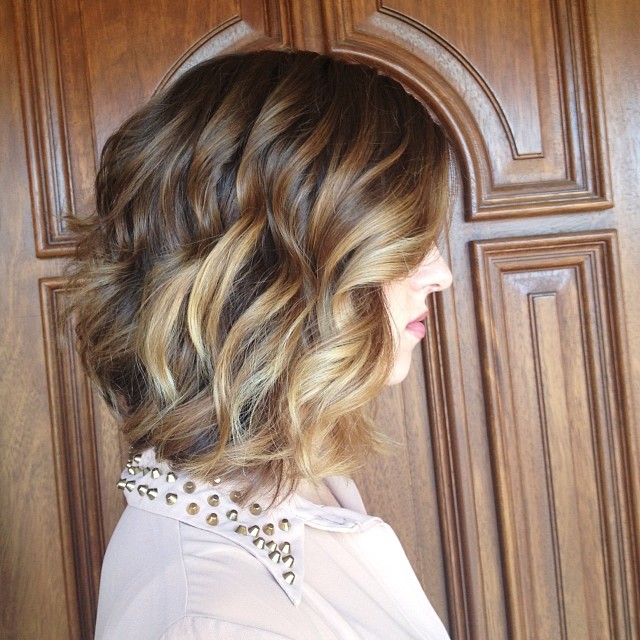 Brunette for Short Hair – Chic messy bob cut
Blondes have more fun, but for the winter, perhaps you want to try going a little darker to spice things up. Add lots of layers so you can get tiny sections tight curls and add hairspray. Give a section that's an inch wide on each side at the front an extra inch on the length for a little fun.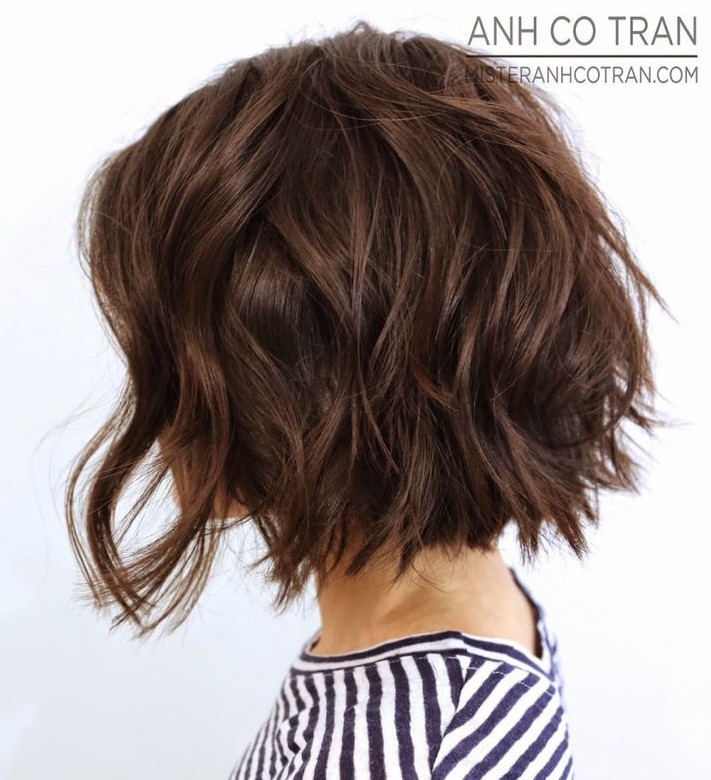 Color Melting Bob
Add a color melting technique to your bob. Colour melting highlights is three or more colours that blend in seamlessly into a look. If you need color inspiration, this one has grey, beige, and purple.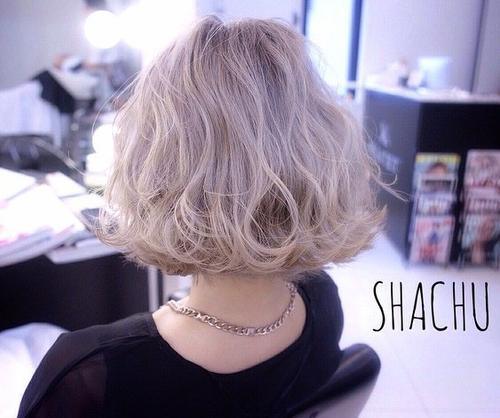 Inverted Bob with Longer Front
Sometimes, you can't let go of length completely. Guess what? You really don't have to anyway. With an inverted bob in the back, leave an inch or two in the front another inch or two longer. It's fun and gives you a little more room when it comes to styling. Don't forget to ask your stylist for layers on the sides and the back of the head for definition and volume.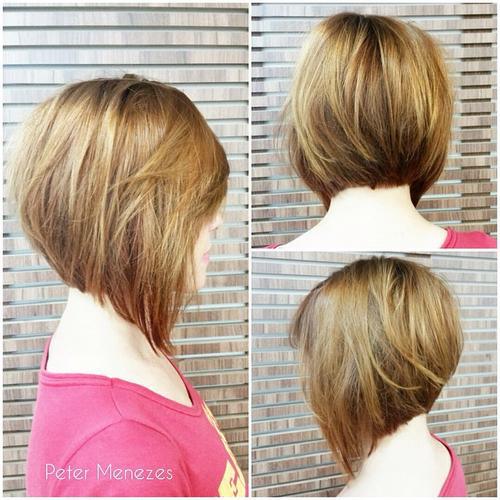 Ombre Messy Bob for African American Ladies
Curls can happen in various ways. A lot of curls start from the top to bottom. This one, however, starts at the middle and goes down. But they look more like waves than typical curls. You can achieve this look with a crimping sort of tool. Or use a flat iron to make curls instead of a curling wand for a sharper shape.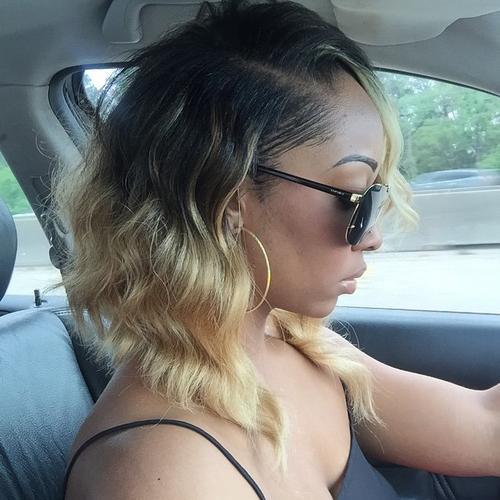 Waterfall Braid Bob Hairstyle for Girls
When you're stuck on what to do with your style after curling it gets way too redundant, it might be time to add a braid to it! A waterfall braid acts as a cute headband, but doesn't cost anything or require going to H&M when you'd rather be sitting watching Netflix all day.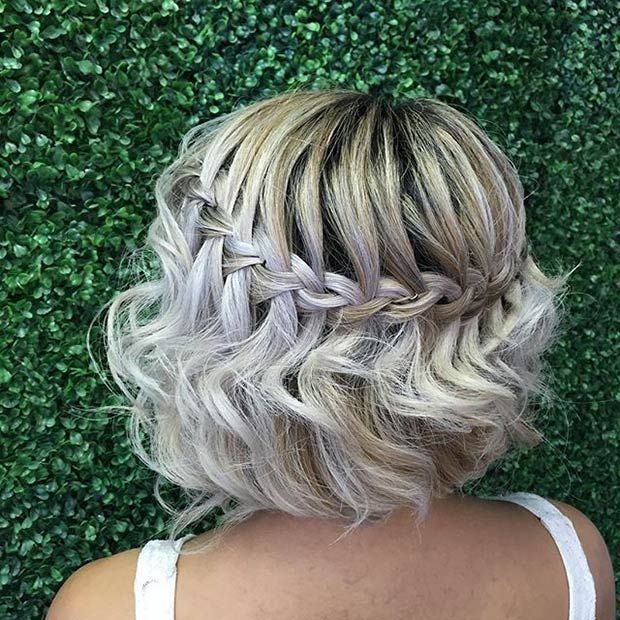 Stacked Bob Haircut for Short Hair
Short hairstyles 2017: It's time to turn in your two year contract that your straight hair was on. What are you looking to upgrade to? Perhaps it's time to upgrade to the stacked bob and have that for the next two years. This will automatically turn flat boring hair into a cut with definition and volume. Add choppy layers to side swept bangs to give  them more of a flirty feel.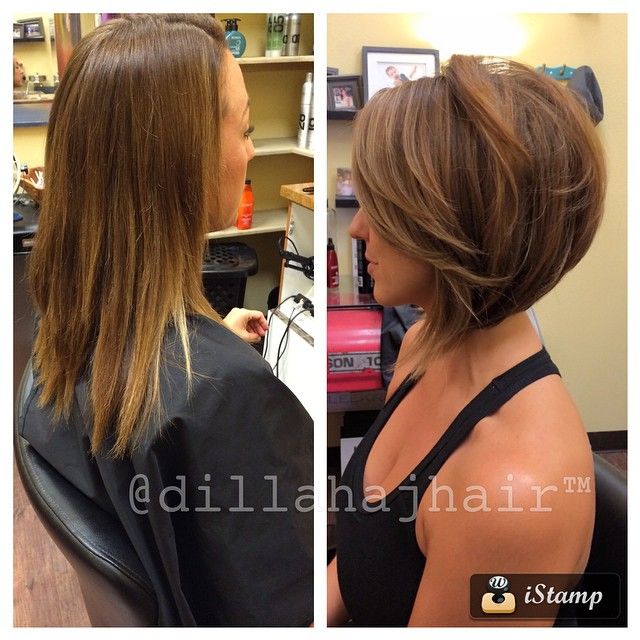 Long Low Stacked Bob – Trendy lob
This looks like an a-line, but due to the low stacking, it is actually a stacked bob. This is a great cut for those of you that have been considering a bob, but don't have the confidence to go so short yet. The long length in the front gives off the illusion that your hair is still long so you won't have much to worry about.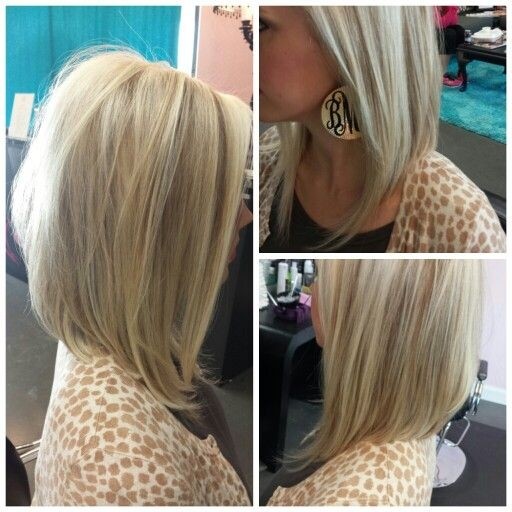 Sideways Curls – Balayage Bob Hairstyle with Waves
You know you can make your curls go sideways, right? No? Well, now you know. They're fun, but they can require a little more work. It's not the actual doing part which is just taking your curling or flat iron and moving your curls to the side. It's making sure they say. So make sure to have a generous amount of hairspray, but find a good one that doesn't give you a crunchy feeling.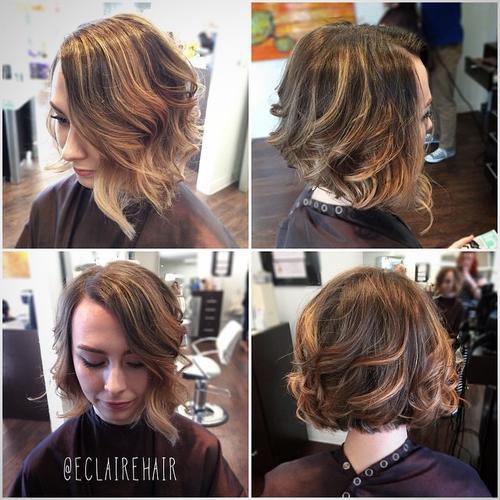 Tips on Fire – Trendy short bob hairstyle for women over 50
Adding colour is fun, but sometimes that's out of your comfort zone or the place you work at won't let you do anything drastic to your hair. Adding colour at the tips of your hair is usually a good way of going around that. They're really subtle or really fun. If you're stuck on a colour, go with red. Red is good. Or orange. They both look as hot as fire, but you're not actually setting your head on fire. This is a perfect short cut for mature women.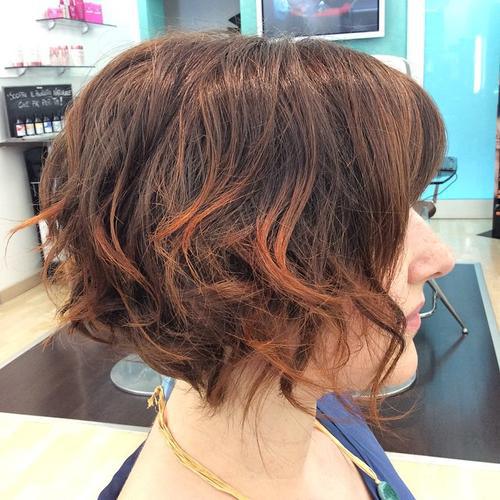 Blonde Balayage Long Bob Hairstyle (lob)
Get some blonde balayage highlights for a little golden kiss on the head. Highlights are a great way of livening up your hair without adding too much to it.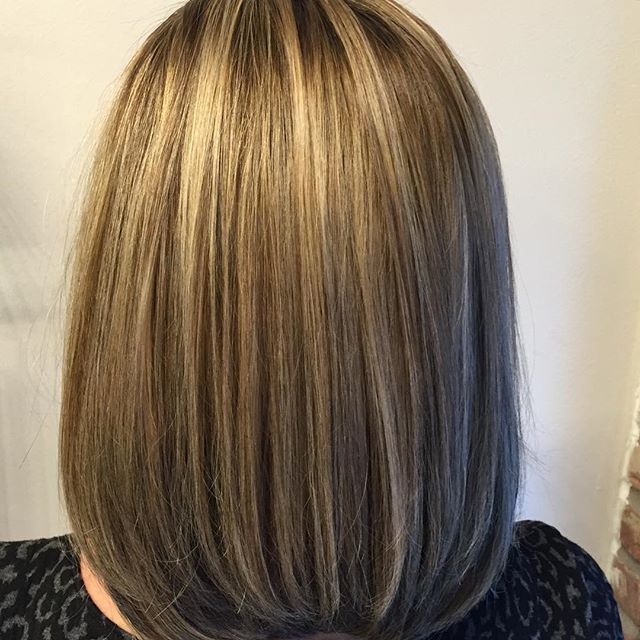 Blunt Chin Length Bob – Cute Short Asian Hairstyle for Girls
There's no time to fuss with your hair when you're a college student or someone with a busy life schedule. You want something quick that won't take more than five or ten minutes tops. We have the solution. A classic chin length straight bob is perfect. All you would need to do is take a minute or two to completely straighten anything out if that's what you would like and head out the door.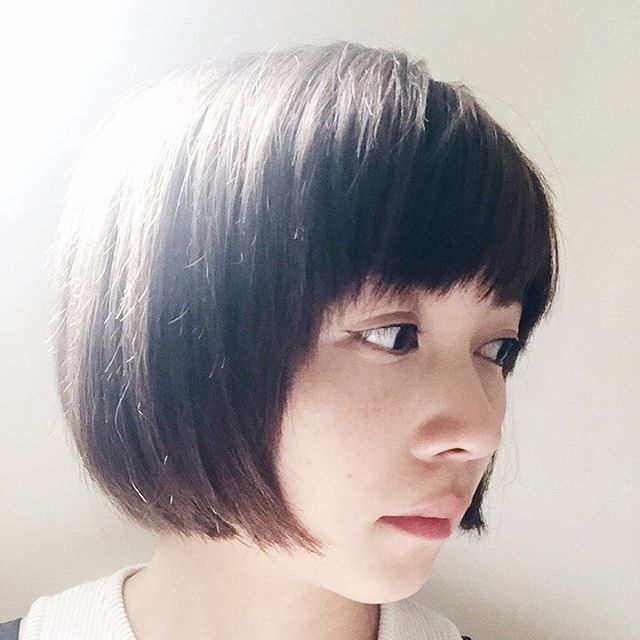 Minimal Curls – Cute Messy Bob Hairstyle with Wispy Bangs
You don't need to add all the curls all the time. One or two curls per side works just fine. It's just a cute little touch to add to a hairstyle that would otherwise be a little boring.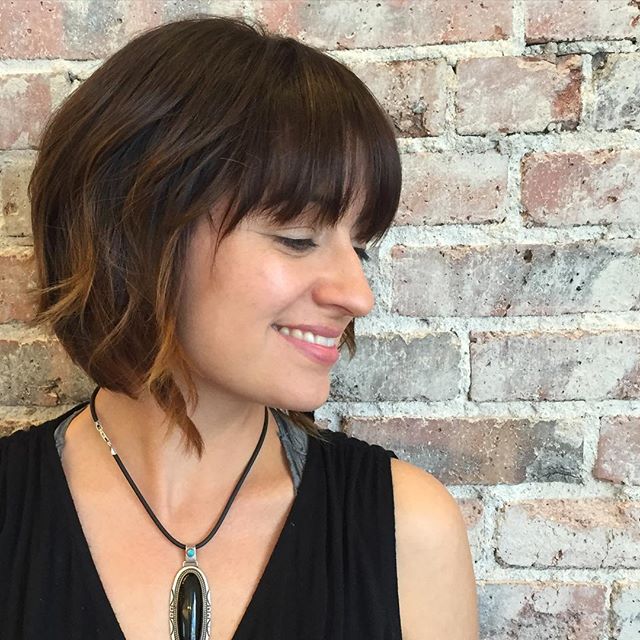 True A-Line Bob
This would be an a-line bob and it looks like a great cut for older women that want to liven up their look. You don't need to be stuck with grey hair even if that is one of the latest hair dye trends for younger people. Liven it up some with some blonde highlights with a bit of a brown peekaboo at the nape.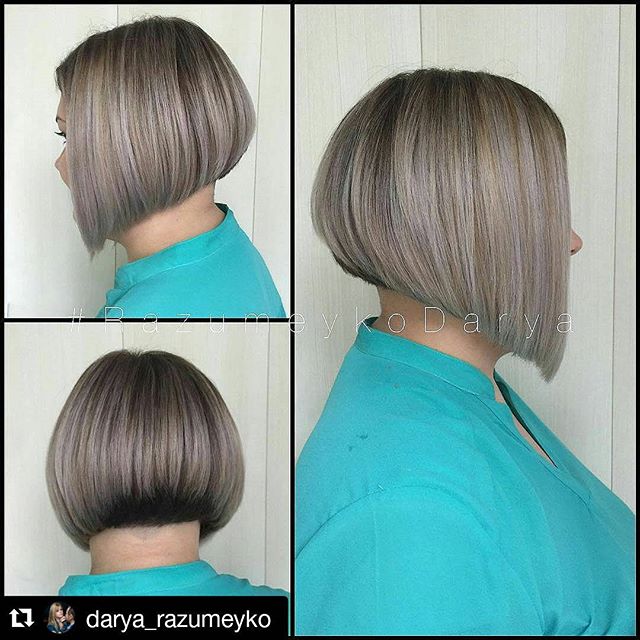 Color Melting Undercut
This blunt cut with bangs has an interesting color combination. We can see brown, golden blonde, and pink. Add a brown undercut and we've got one of the most interesting hairstyles on this page.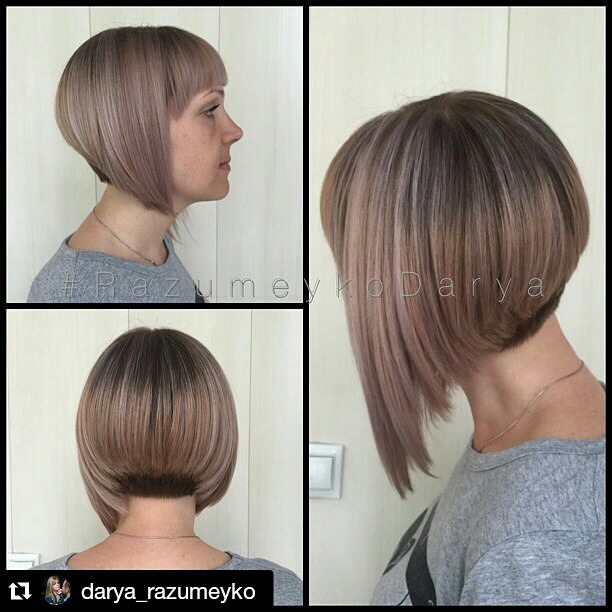 This is a softer version of the other chin length blunt bob. Black can be very harsh on the skin, no matter how natural the colour is. Brown gives a softer, more youthful, more romantic, and flirty feel. If you're looking to soften your features a bit, consider going lighter.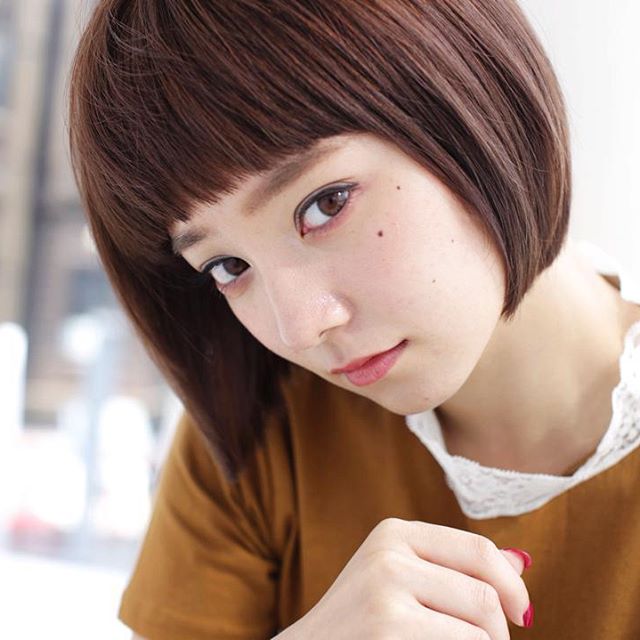 Sombre
This look is another version of an ombre called the sombre. It's an ombre, but the colours blend together much better than a typical ombre would. Something like this is great for those of you that prefer softer hair colours.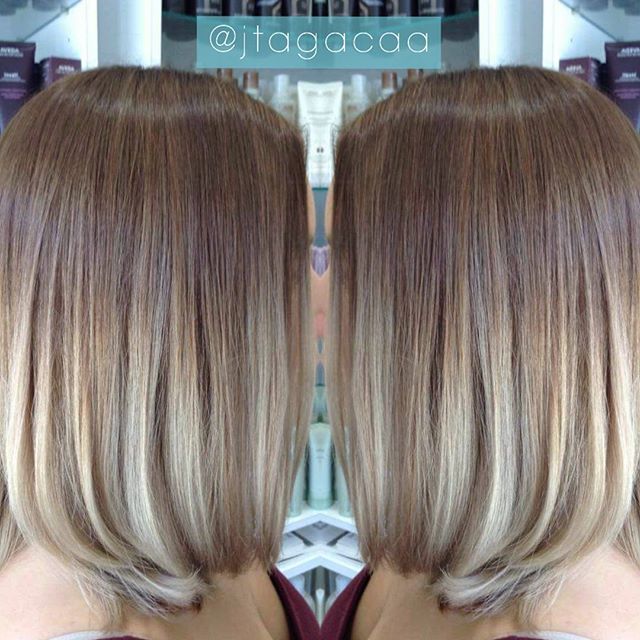 Subtle Curls
Subtle curls are great when you just want a little something done to your hair. You can do this without heat. Simply braid your hair in a few sections overnight. When you wake up, run your fingers through your hair if you need to to loosen up any potentially too tight curls. Get some texture curling creme for texture and you're good to go.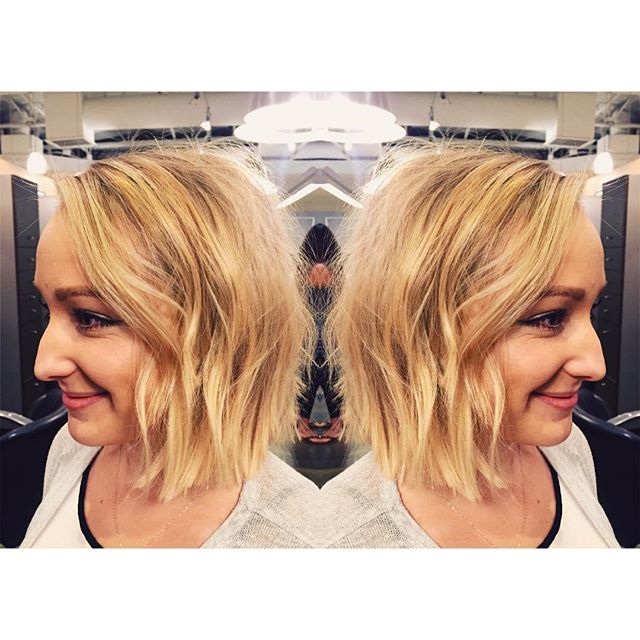 Long A-Line with Shorter Front – Long ombre bob hairstyle
This is an interesting twist on a typical a-line bob. You have all the characters except for one unique little twist: a little bit of the hair in front is noticeably shorter than the actual a-line. If you want to break away from the norm just a little bit, this is the way to do it. It's not a bad look!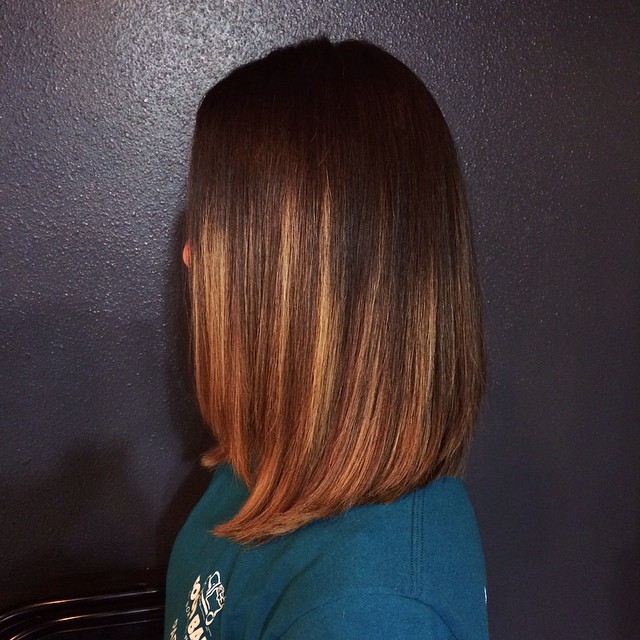 Chin Length Stacked Bob
Chin length stacked bobs are the most popular bobs right now. Make it a little messy and wild by not tending to it too much in the morning after waking up. Just add a little hairspray for hold and go.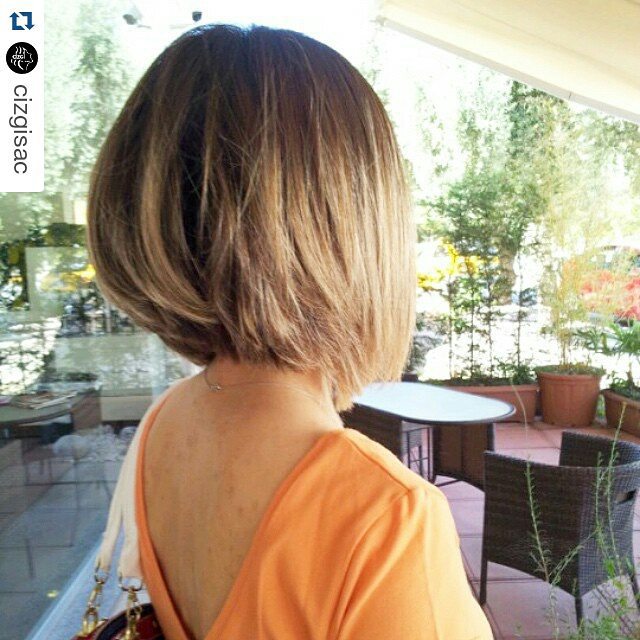 Short Bob
This is a short bob that's nothing too fancy. It's perfect for busy moms on the go. Just add a little shine spray to liven up your hair and you're good to go.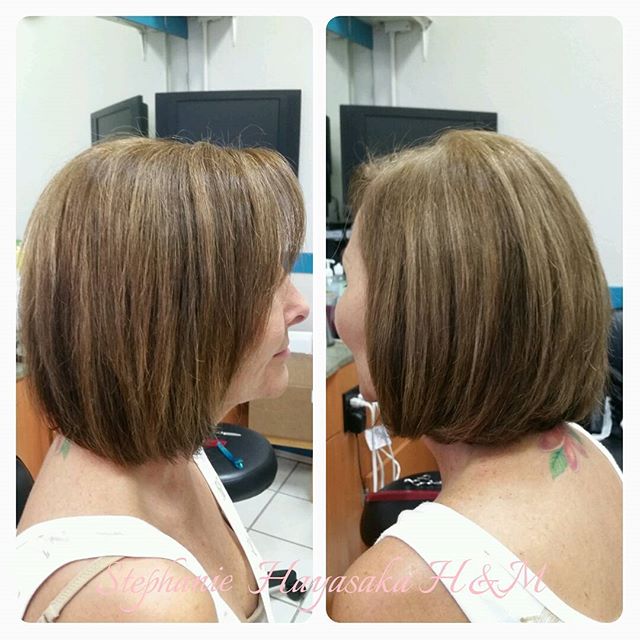 Blunt Auburn Ombre Bob
The cut is your ordinary one length bob blunt, but if you look up a little, you'll see something pretty cool. A small section at the crown has a beautiful auburn that eventually turns into blonde.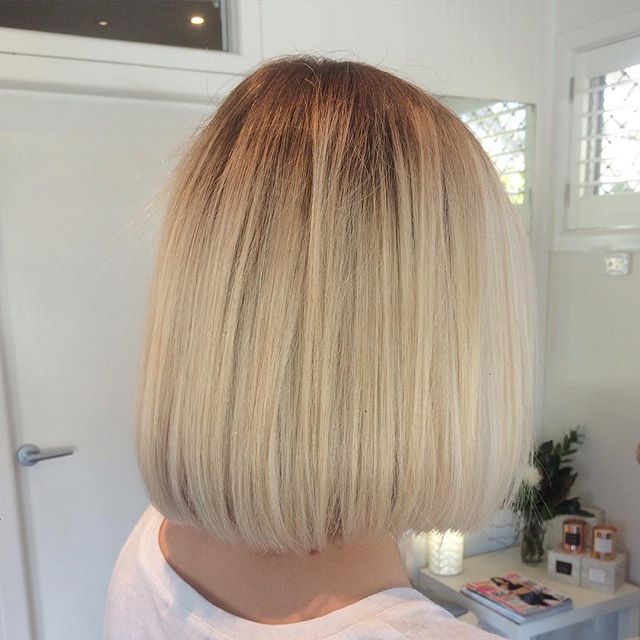 Framing A-Line Bob Hairstyle – Dark to Brown Ombre Bob Haircut for African American Women
A lot of women never think to curl the ends of their hair inward. It's a good idea to do so so it will frame your face and help bring out your features, a perfect short haircut for black women.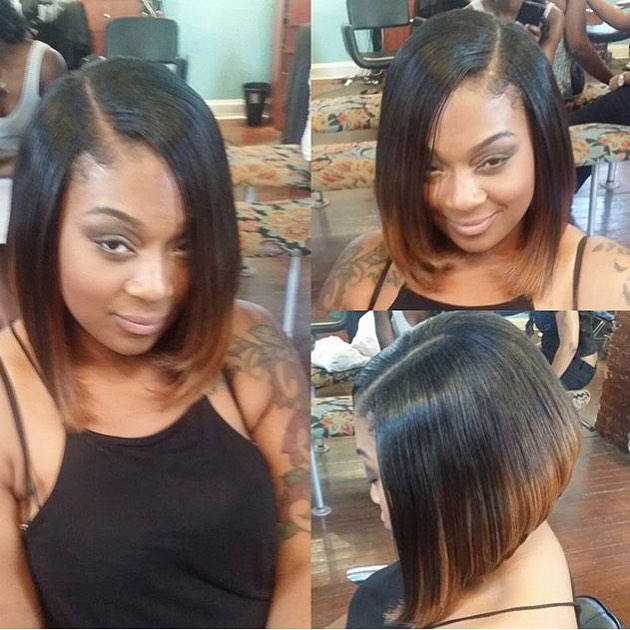 And there you have it, these super cute short bob hairstyles to help give you a little more of a stress free life when it comes to your hair. If you have any friends in the same situation, be sure to share these pictures with them. Like us on facebook and pinterest, and get more new fashion inspirations on prettydesigns.com