22 Trendy Messy Bob Hairstyles You May Love to Try!
Are you looking for hair that's very easy to maintain but can still show off a unique style? In that case, you can check out these simple yet interesting messy bob hairstyles. Each hairstyle sports a unique image that's flexible and open for additional styling options.
Wavy and Free-Flowing Bob with Violet Red
One of the advantages of a messy bob cut is the malleability of the hair. You can comb the hair easily and gain new styling options as you do. With a touch of reddish purple (latest popular hair color ideas), you can even gain a renewed self-confidence.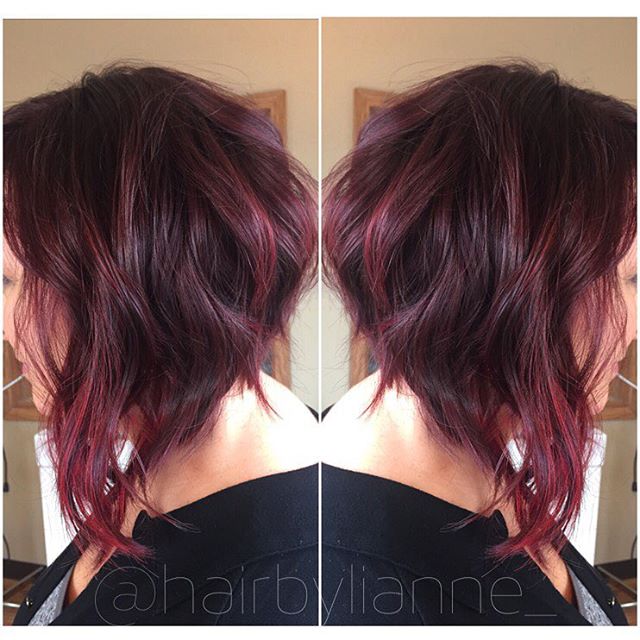 Sassy and Messy Bob with Attitude
Layered bob hairstyle with waves: Like other popular messy bobs, this style can make you look youthful and full of energy. The highlights can really change your appearance perfectly.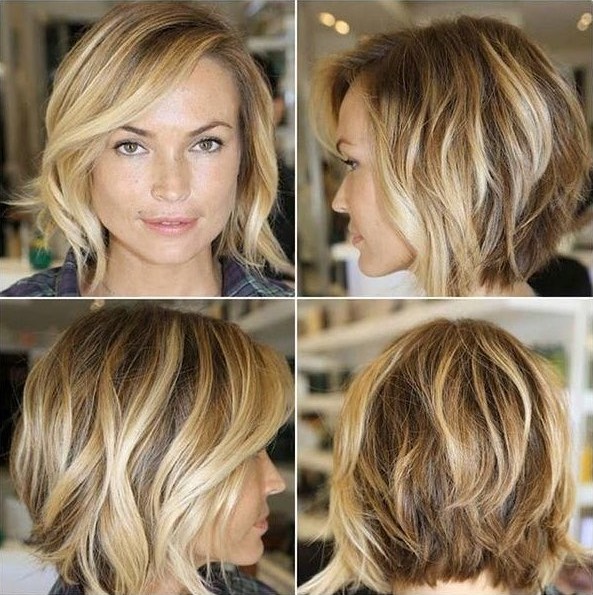 Dark and Blonde Combination with Heavy Curls
African American bob hairstyle for short to medium hair: If you're into heavy curls with color combinations, this hairstyle will catch your interest. The blonde curls create attitude for your hair, which in turn will make your appearance unique. Hair maintenance can be moderate or difficult, depending on hair health.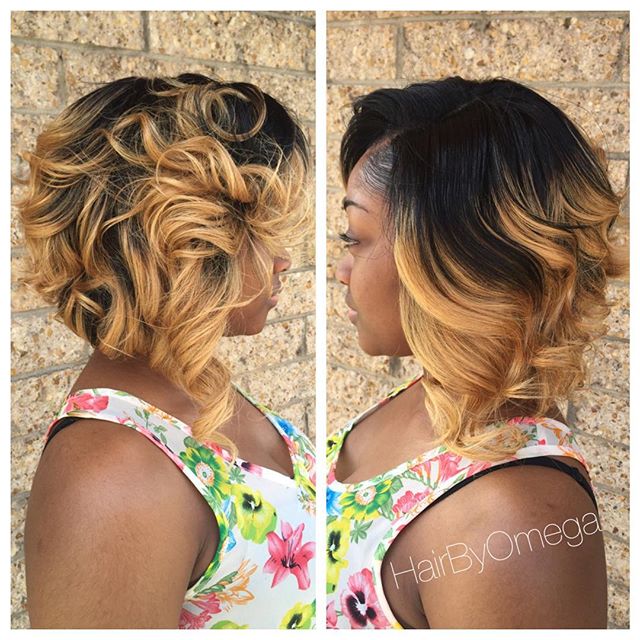 Intentionally Frizzy and Messy Bob
Frizzy and messy are two different concepts—combining them can be a real challenge. However, anything is possible with a good hairstylist! In this messy bob hairstyle variant, you can see the frizzy sections interlocking with messy curls. This simplicity is beautiful enough in its own right.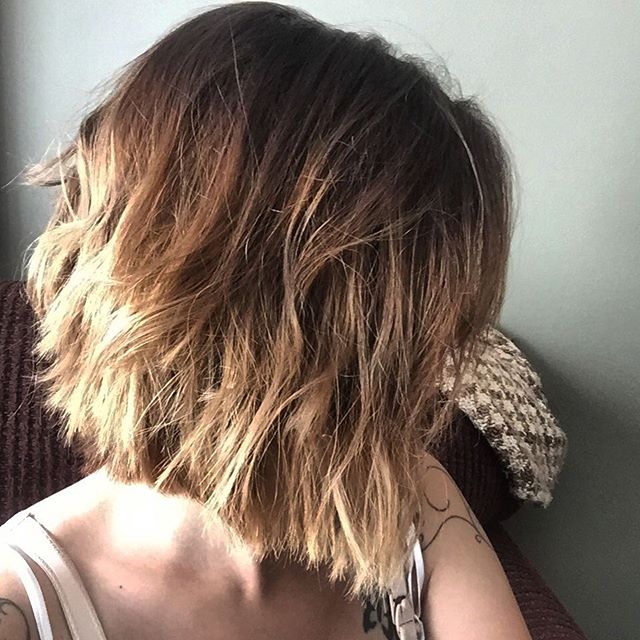 Lavishly Sexy Messy Bob Cut
Sexy choppy bob hairstyle for women: Can you make a haircut messy and sexy at the same time? Definitely! You can observe the smooth flow of the hair while maintaining its messy appeal. This smoothness can catch the attention of many people. This is one of the messy bob hairstyles that can increase your 'sexy meter.'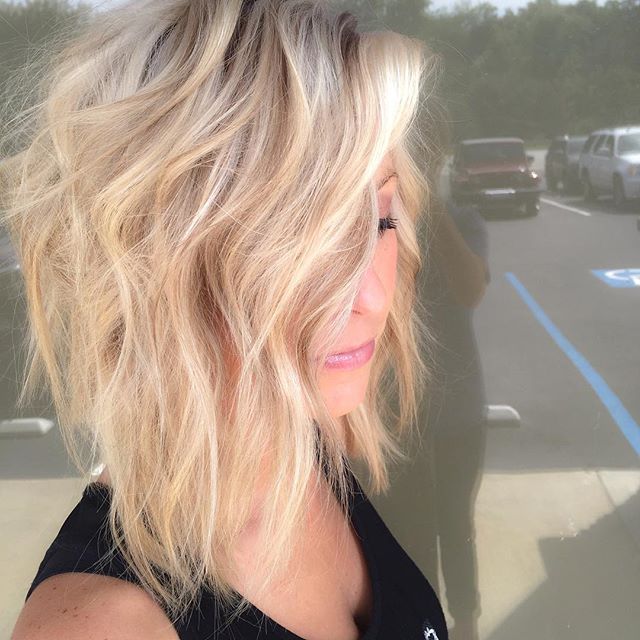 Simple Blonde Messy Bob
A simple messy bob cut, this style is great for all types of settings and occasions. The blonde color can also give you a dashing personality without throwing much effort into it.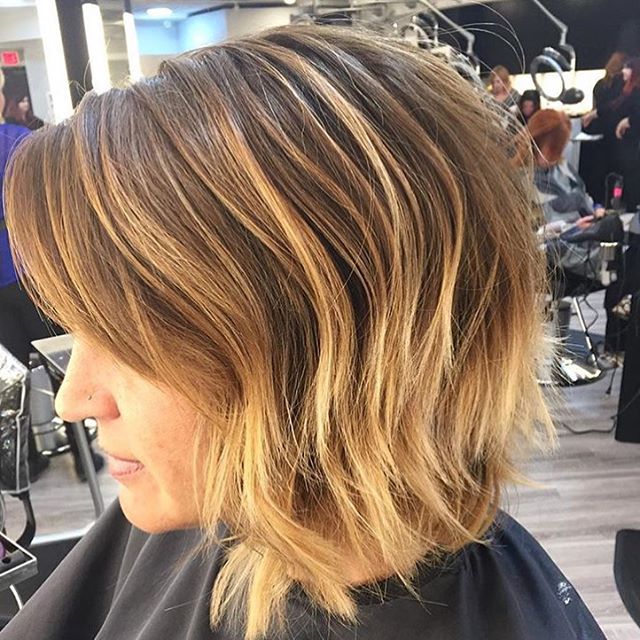 Blonde and Curly
Blonde is indeed a safe color choice for messy bob cuts. Now, in this cut, the wavy sections of the hair add a unique touch that can leave positive impressions to people. Keeping the hair healthy is also an easy thing to do. Use a curling iron to achieve these curls.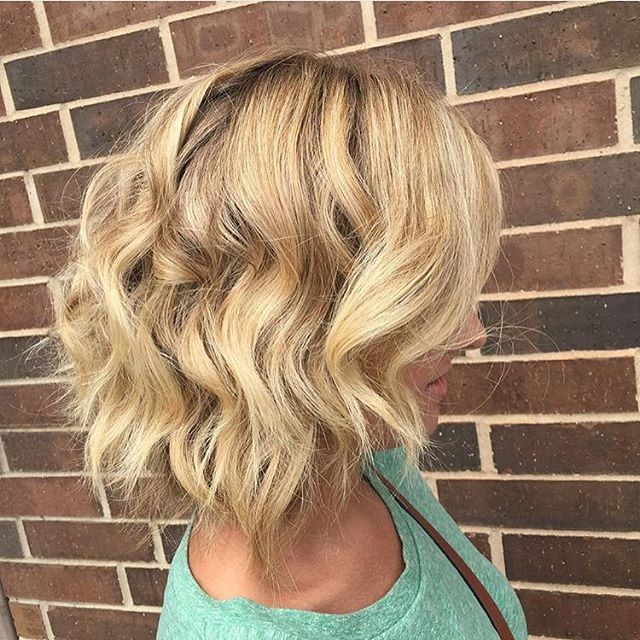 Messy Bob with Light Purple Curls
Messy A-line bob hairstyle with curls.Colors are great additions to any messy bob cut. With light purple as color choice, you can still achieve a 'rebellious' look, while evoking a rather fun aura. If you're going to a night party, you can give this style a shot.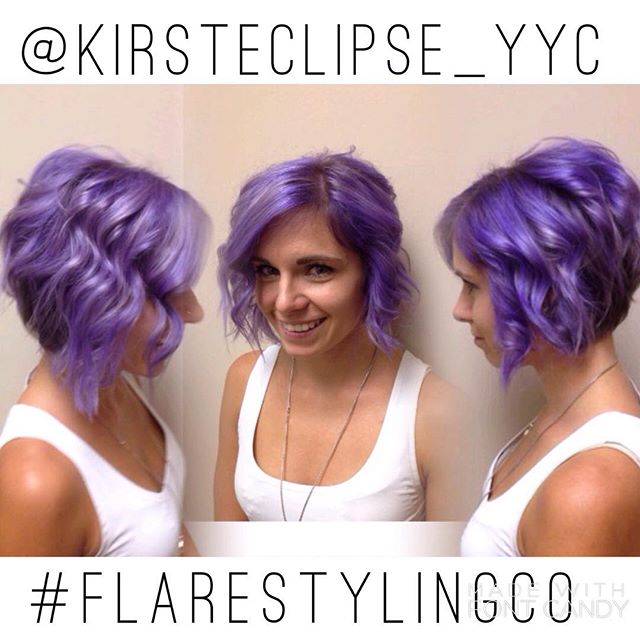 Messy Bob with Elegant Purple Strands
A messy cut can flaunt elegance with few, strategic brush strokes. This style is top-notch, combining wavy curls and flowing sections with ease. In maintaining the beauty of this cut, you should focus on the color. Stick to color-friendly shampoos to preserve this style.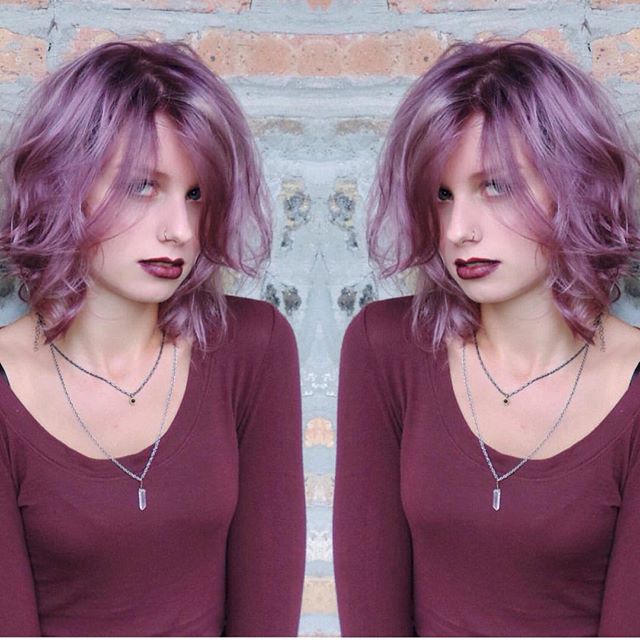 Side-Swept Messy Cut with Heavy Curls
While the side-swept hair is popular in other hairstyles, it can also be done with a messy haircut. Observe the thickness of hair curls. If your hair is thin, you may to use volumizing products for this style.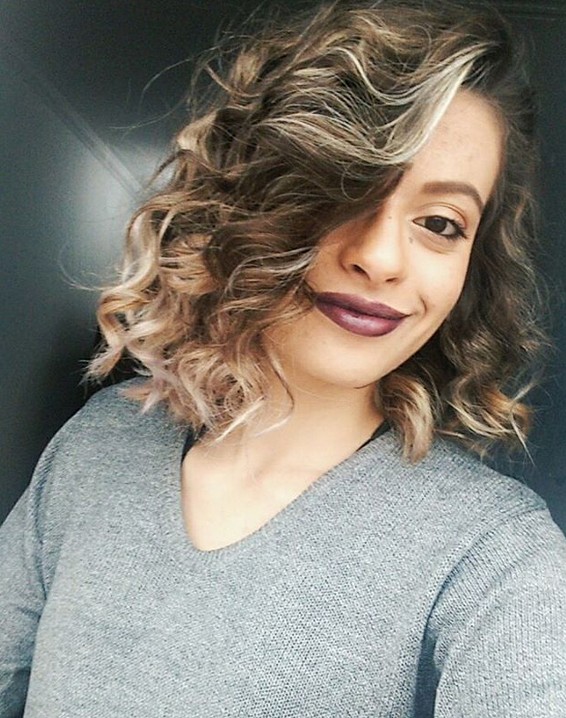 Simple and Flowing Messy Bob
Messy, shoulder-length bob cuts are downright sexy and can make you look youthful as well. If you sport this haircut, you won't have a problem choosing dresses—it's versatile and can be styled to any occasion.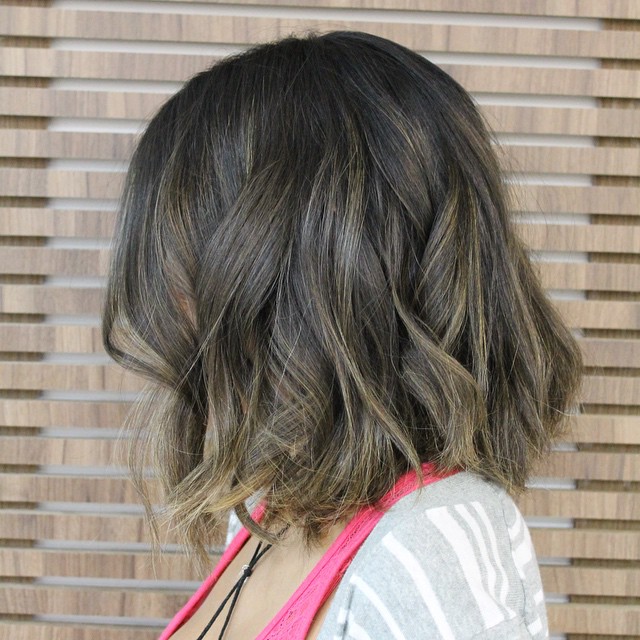 Smooth-Flowing Messy Bob in Light Brown
Trendy medium bob hairstyle with soft waves. As one of sensitive color choices, brown can improve the overall beauty of any hairstyle. This smooth-flowing messy hairstyle is perfect for outdoor settings and vacations. The added length can also increase your sex appeal.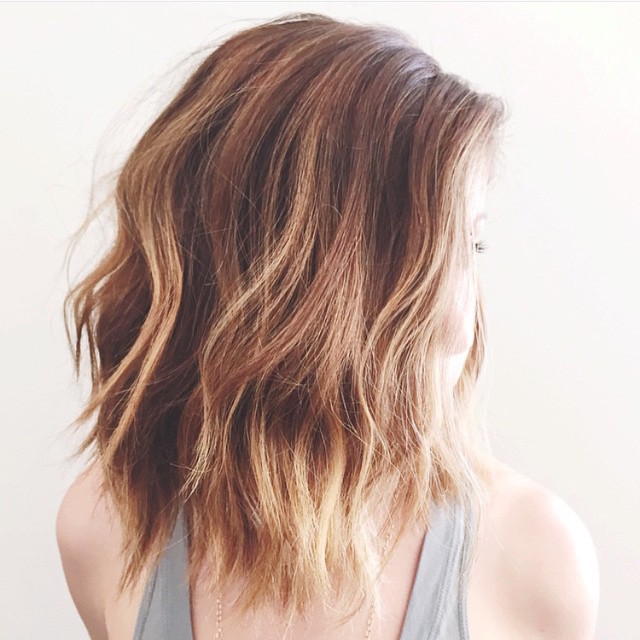 Simply Elegant Messy Bob
Perfect for any woman, the beauty of this haircut is attained through the neatly-styled curls and wavy hair portions. To fit this into your personal style, you can try wearing light-colored outfits.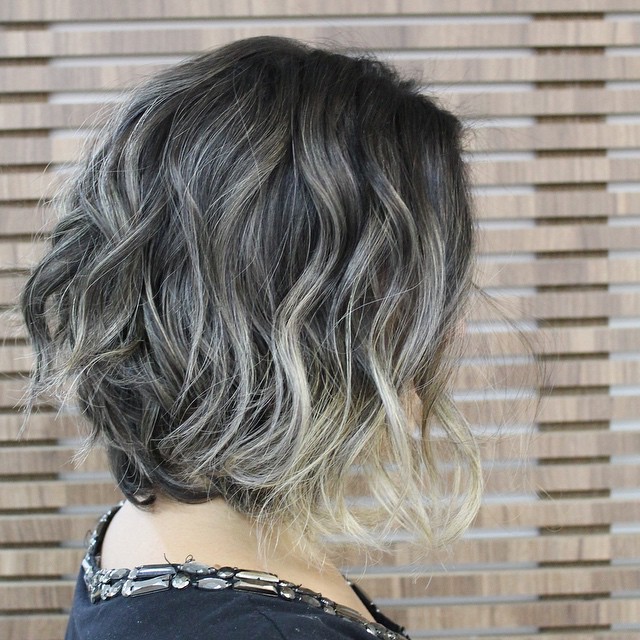 Plain, Wavy, and Messy
While this messy bob cut seems plain enough, it can still be stylish depending on the way you sport it. This is one of the messy bob hairstyles that you can choose easily.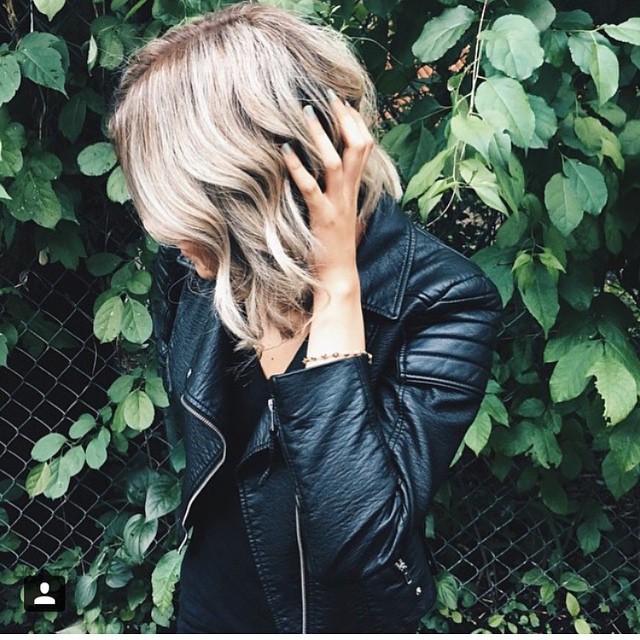 Black and Messy Curls
Making a black messy cut stylistic can be challenging to begin with. However, this style still emulates the fine sexiness of black, and the curls can add beauty further. Get good product to maintain the tight curls.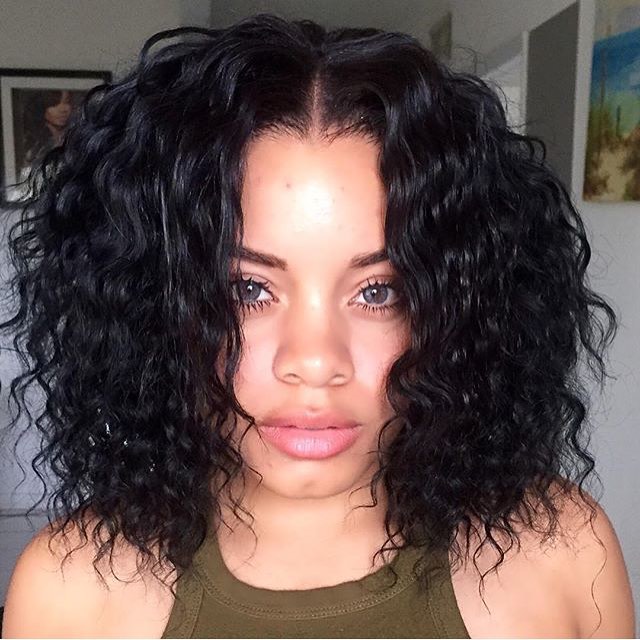 Gorgeously Cascading Messy Bob
Making messy hairstyle cascade perfectly takes a great skill. In this cut, you'll see the elaborate flow of the hair portions, improved by highlights. You have to be prepared in maintaining the beauty of this haircut. Use only top-tier shampoos and creams. It'll also help if you have a curling iron.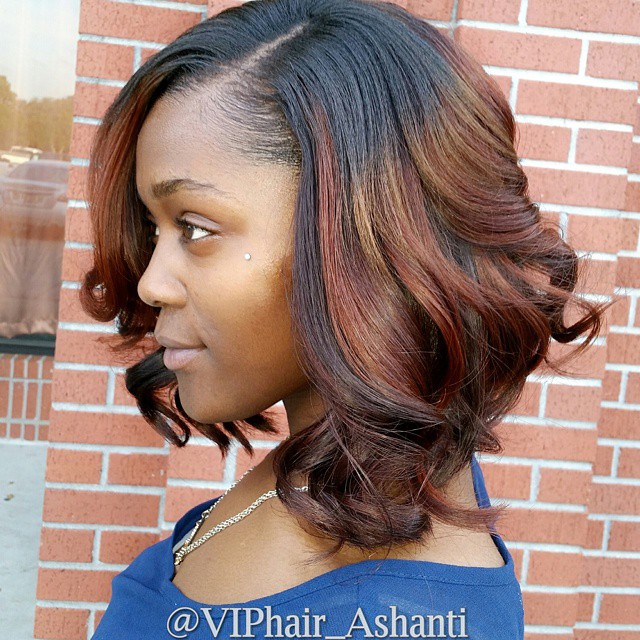 Boho Chic
This is one of the messy bob hairstyles perfect for outgoing people. The flowing curls are not hard to maintain, and they contribute to the beauty of the hairstyle.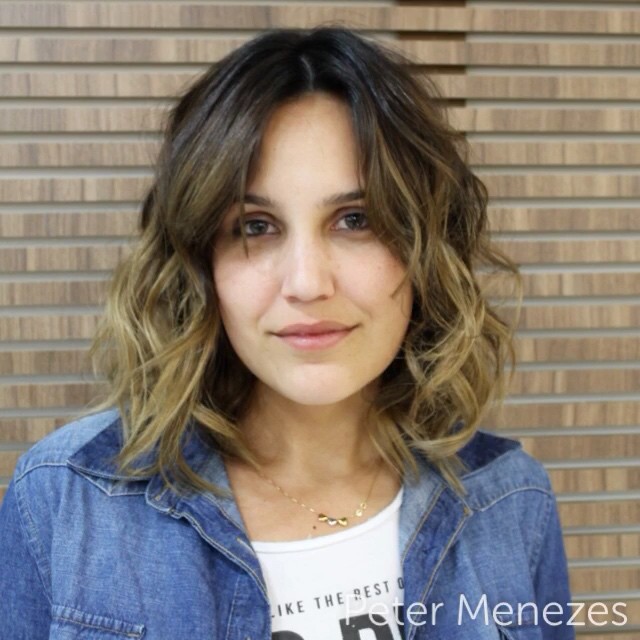 Messy Bob with Teal Highlights
The teal highlights contribute to the haircut's innate beauty. If you want to look mysterious and graceful at the same time, sporting this style can be your best shot. Look edgy at the same time, too.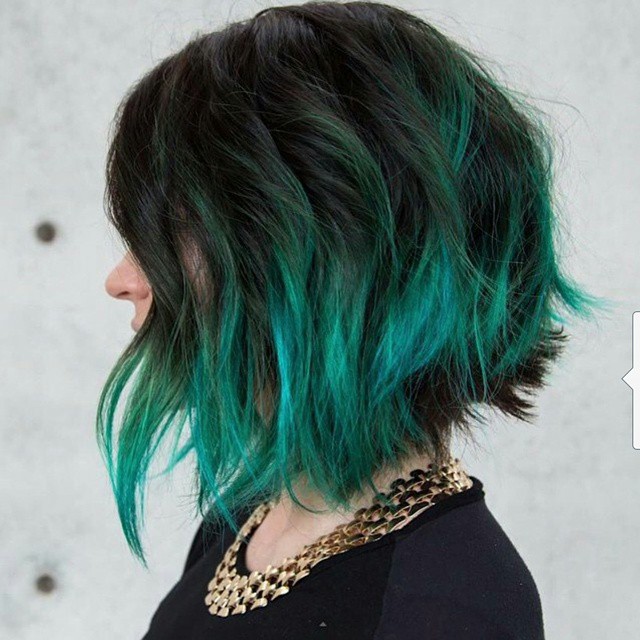 Sexy Vibrant Blue Bob
Short bob haircut with bangs. Strong colors are now popular choices for messy bob hairstyles. This cut will make you look like a regular party-goer, and can also make your personality mysterious. Hair wax can help maintain this style.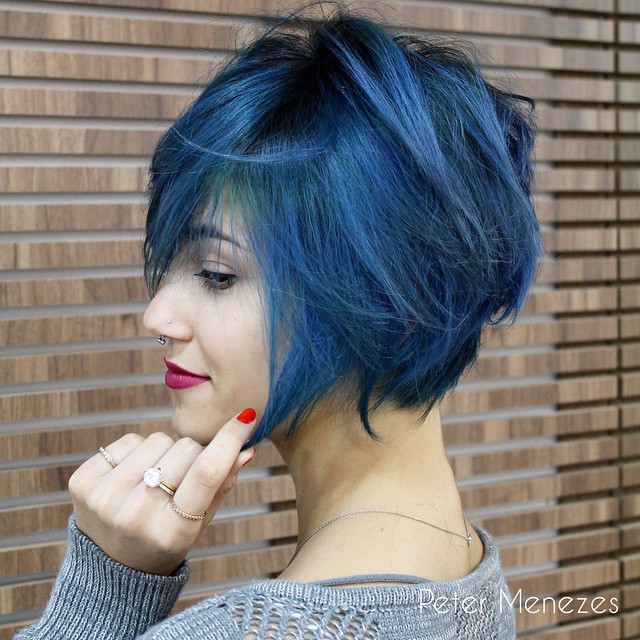 Flowing Waves with Blonde Highlights
This all-flowing hairstyle can fit your beauty needs in any way. The highlights of the strands are good for adding flavor to the style. Balayage works well with flowy waves!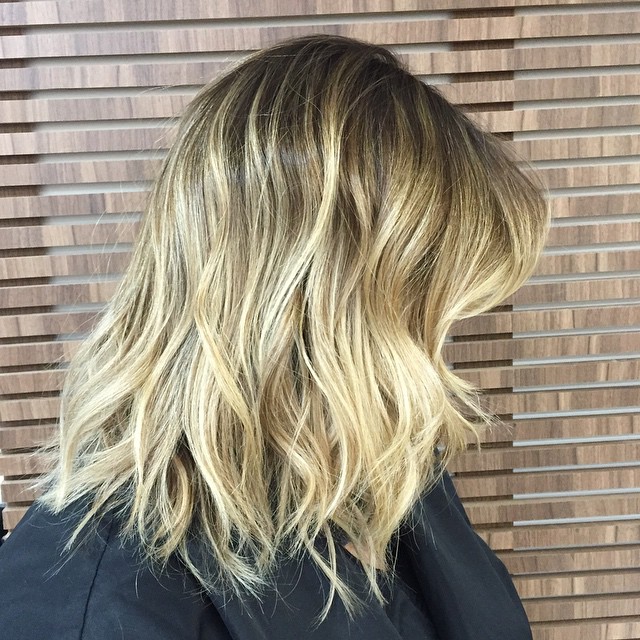 Serene Messy Cut with Gray Touch
If you want a soulful look, you can choose this hairstyle. The wavy curls complement the style excellently. In addition, maintaining the style won't take much effort. Plus grey gives you personality. Find more latest hottest wavy bob hairstyles here.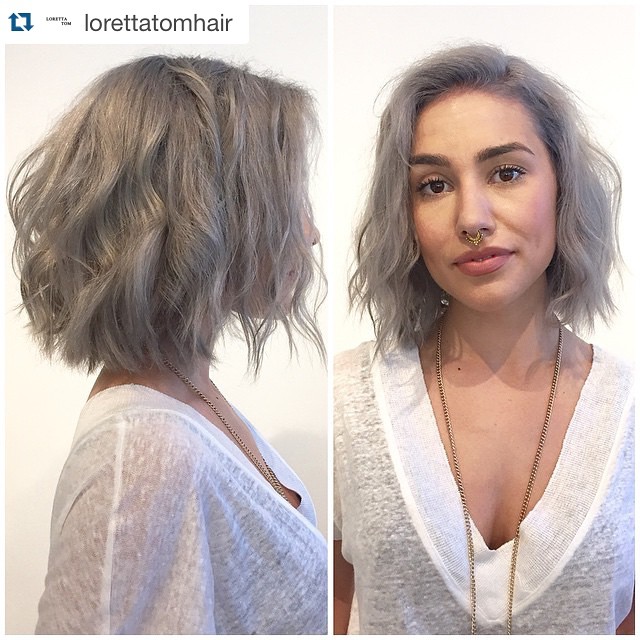 Graceful Messy Bob with Simple Curls
There's grace in every mess. This statement is very true with the graceful messy bob haircut. Observe as the highlighted curls flow neatly with ease. This gives anyone the impression that your hairstyle is not messy to begin with! If you love this dark to brunette ombre bob hair, you can find more ombre bob hairstyles here.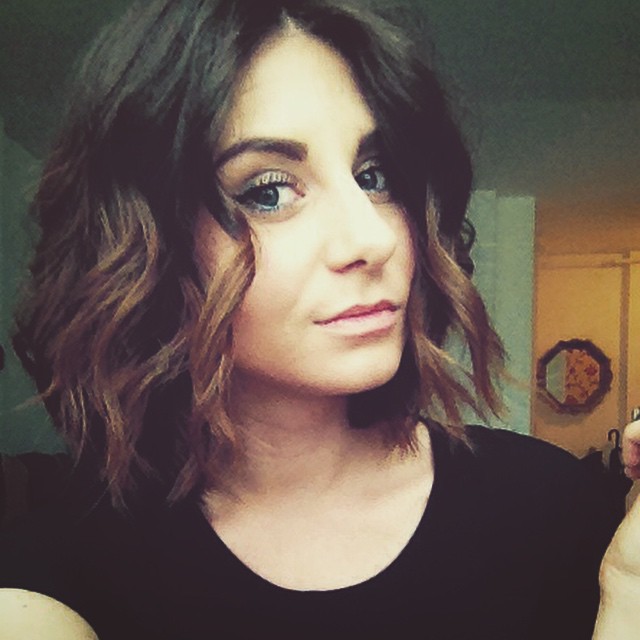 Do any of these messy bob hairstyles interest you? See yourself sporting every style? Try a few and pick which one suits your preference best!