Where To Start In Your Wedding Planning Process
Like This: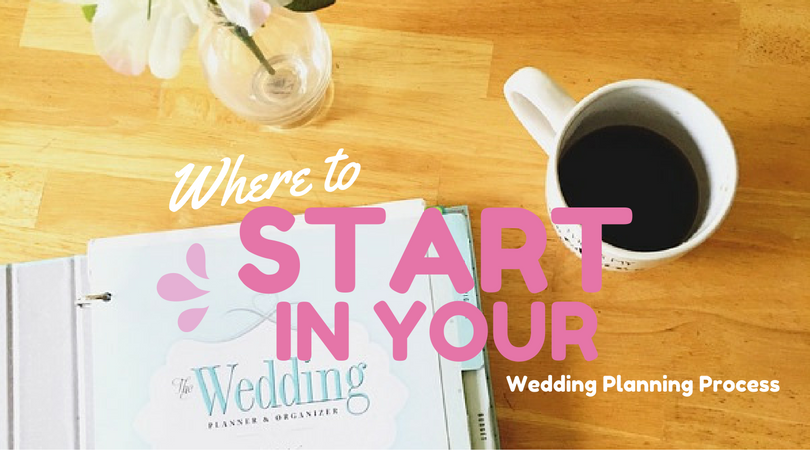 So you just got engaged? Congratulations! That is so amazing! The day that I got engaged was absolutely one of the most amazing days of my life! Just thinking about it makes me smile!
If you are very recently engaged, you can check out my post titled "You Just Got Engaged? 5 Steps to Take Right Now!".
After my fiancé, Tuan Anh, and I got engaged, I remember looking at him and thinking "Wow, soon he will be my husband"! And I could just close my eyes and picture our wedding day in my mind. The flowers, the dress, him standing at the end of the aisle… and then it hit me- we have to plan ALL of this! That thought both terrified me and completely excited me all at the same time! I immediately had this feeling of happiness as well as pressure to plan the most perfect wedding to my most perfect guy!
I am going to let you in on a little secret: I have never planned a wedding before! So I had no IDEA where to even begin! I went through a mental checklist in my head of: "Ok, I have my amazing guy- check. He asked me to marry him- check. He picked out the most perfect ring and completely spoiled me- check. I have everything together and am ready to plan my dream wedding…?" Well all I can say is that now I believe that I have it as together as it is going to get, and I am truly having a BLAST planning my wedding!
So I put together a couple tips for you guys on how to get started in your wedding planning process!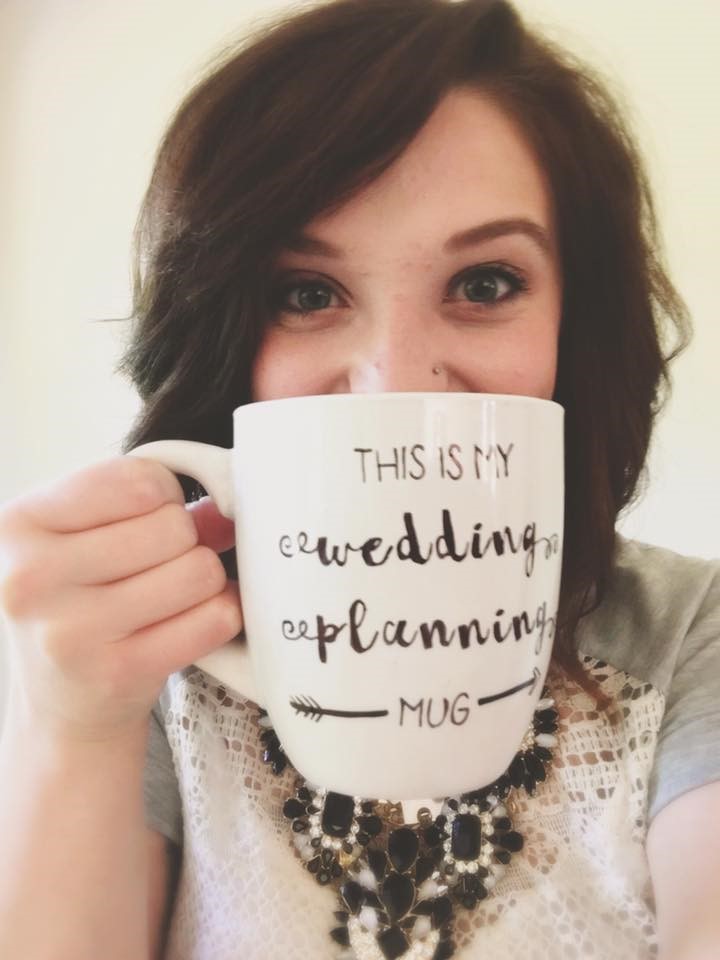 The First Thing I Would Advise You To Do Is Consider What Theme You Want For Your Wedding.
To me, choosing the theme, or at least a color scheme, is so important in the planning process, because it can completely dictate other decisions you may make. If you are going to have an outdoor barn type wedding, then you know not to look at any indoor church venues.
This decision may also help you in deciding which season you would like to have your wedding in, or whether you want to have your wedding indoor or outdoor. For me, I knew I wanted pastel colors as our color scheme. I also really like vintage and dainty things as well. My fiancé really likes natural elements, such as woods, bricks, rocks things that remind him of being outdoors. So by deciding these factors, it lead us towards the decision of an outdoor spring wedding.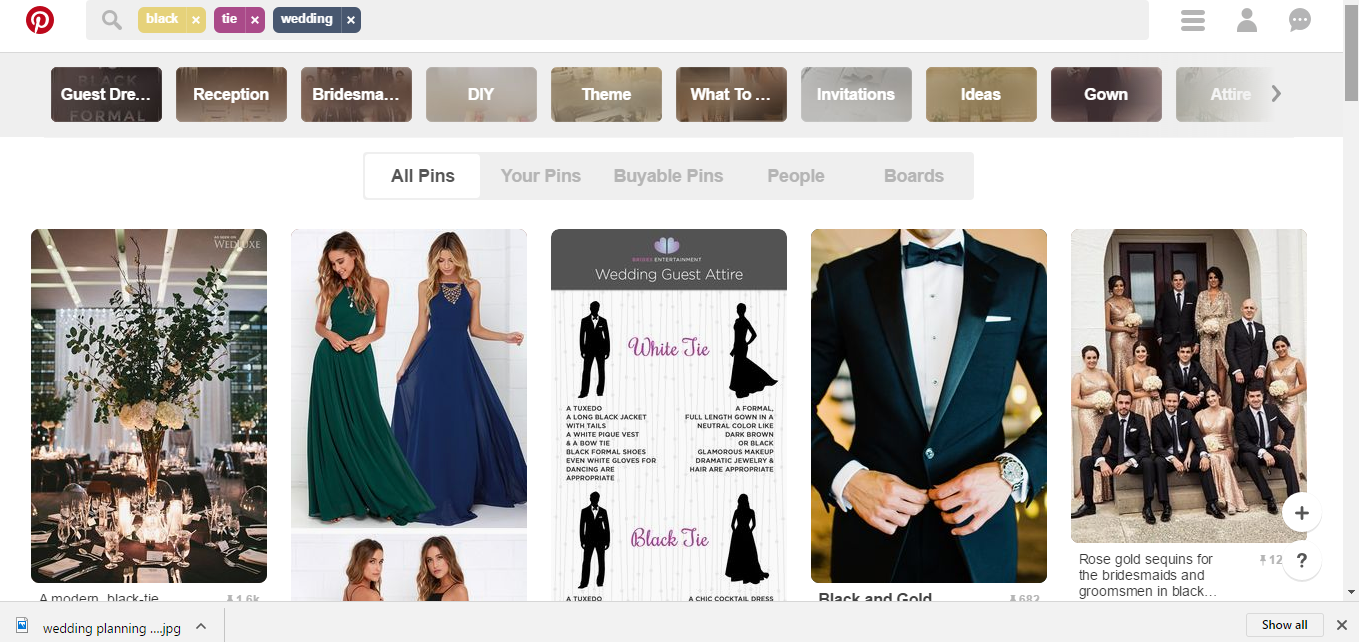 (www.pinterest.com)
An amazing resource that I am sure everyone knows about is…Pinterest! Yes, the mother of all things cute and holy (ok, I am being a bit dramatic, but I do spend about 90% of my free time on Pinterest). Pinterest is chock full of any wedding theme idea you can think of! For example, if you want a black tie formal wedding, just type that in to the Pinterest search bar, and prepare to be amazed by all of the amazing ideas Pinterest will give you!
The Next Thing That Helps Is To Get Organized
And another key element to add to that is actually staying organized! Consider what type of system would work best for you! If you are more of a digital person, then download a calendar app and use that to keep track of important dates and deadlines you may have for your wedding.
If you prefer the old fashioned pen and paper deal, then go buy yourself a planner! You can go for a really expensive one, but even Walmart has great planners you can use to keep track of important to-do's!
The planner that I use is the Vera Bradley Student Agenda. I love that it is so simple and clean and yet super cute as well! This particular one I actually won in a giveaway at a bridal show I went to, but you can find them at a Vera Bradley Store or online!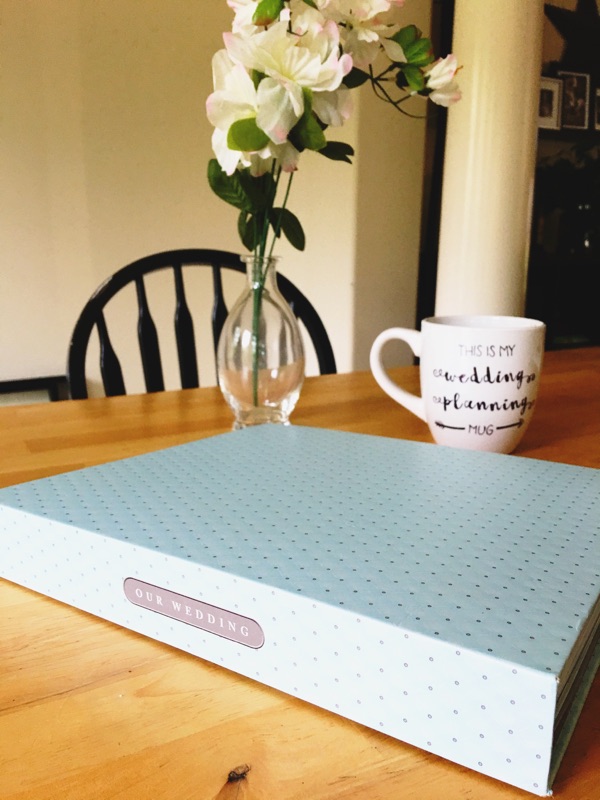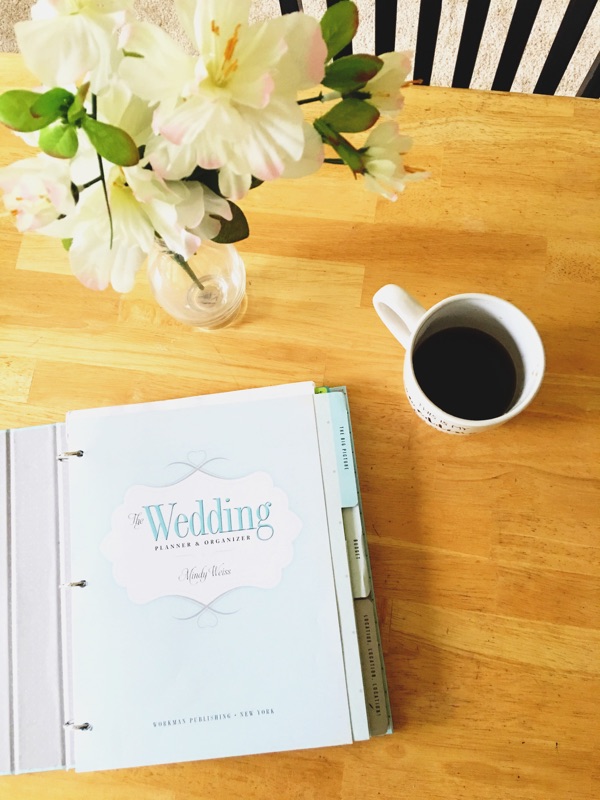 Another thing that I did was purchase a Wedding Planning Binder! I purchased mine for under $20 online at Amazon.com. It is written by Mindy Weiss who is a well-known wedding planner. Her binder is truly amazing, as it breaks down every little detail for you! It is a great way to keep yourself organized, and keep everything related to your wedding in one spot!
You Can Also Use A Simple Wedding Timeline Checklist To Keep Track Of The Important Stuff!
These are some really cute checklists that you can print off from online, that break down things you need to do in each month leading up to the wedding! These are great because it lets you know exactly when you need to have things done like: your engagement pictures, when to send out your save-the-dates or invites, when to purchase your dress, etc. My binder actually came with one, but it is very detailed and includes a lot of things that are irrelevant to my wedding.
So, I actually created one for you than you can download in pdf form! I would suggest that you download and print it out, then go through your Agenda's monthly view and choose which days you are going to complete which task! Here is the one I created just for you!: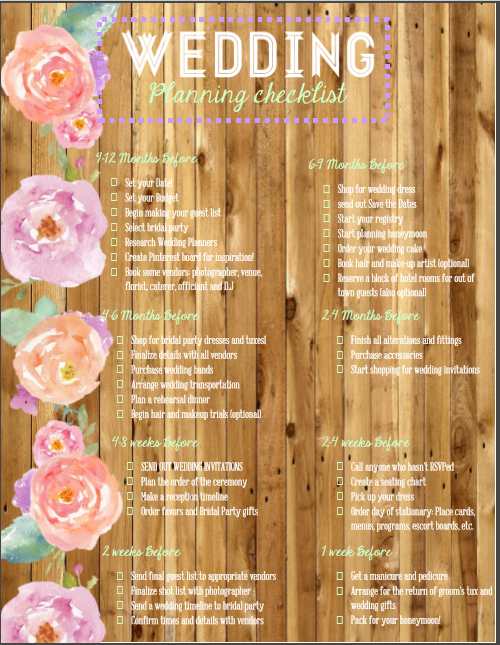 Click Here to Download the Wedding Planning Checklist!
This Next Step Is Probably The Most Important, And Yet Also The Least Fun Part, And That Is: Setting Your Budget!
It is very important to know your limits, and know what your total is that you have to spend on your wedding. If your parents are the ones paying for your wedding, then invite them out for a coffee date, or take them out to lunch and discuss their savings amount for your wedding. Or if it is you and your fiancé forking the bill, then figure out just how much you want/need to send on your wedding.
Pinterest is a great resource for finding a wedding budget planner as well! Here is an amazing one that I found, and it is the preliminary one that my fiancé and I used in our pre-binder days (circa P.B).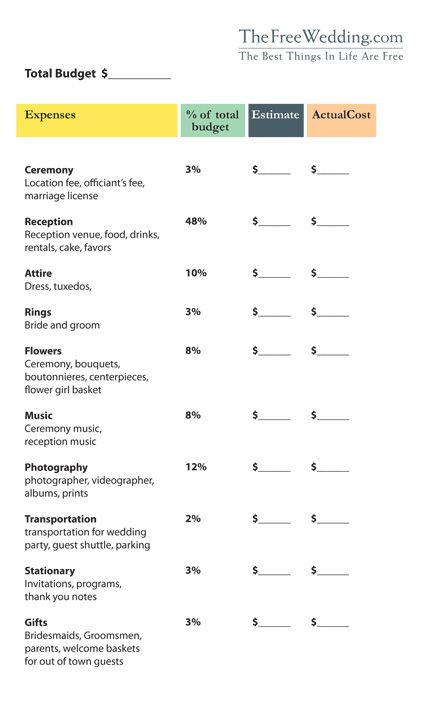 (Budget Planner: http://hubpages.com/relationships/Planning-a-Silve-and-White-Wedding)
Fun fact for you: the average wedding in the United States costs nearly $30,000!! That is so much money! If you have that kind of cash, then be my guest and throw the biggest wedding you can! However, I neither have that much money nor know enough people to actually make the bill that high, so we put our wedding budget at a more comfortable range for us.
Most of our payments are not due until February of 2017, so we have also started a sort of envelope-system budget in order to make sure that when those payment deadlines hit, we have the dough ready to go!
Once All The Hard Stuff Is Out Of The Way, Then You Are Free To Get In To The Fun Stuff!
This includes choosing your wedding party, searching for that perfect dress and location, picking out the caterers and the menu (this was the one part of the planning process that my fiancé completely called dibs on – he really likes food).
Just remember to have fun along the way! In the end, the purpose of this day is to celebrate the love that you and your fiancé share! So what is the point of stressing over every single detail? This could cause you more headache than fun!
Tuan Anh and I made an agreement early on that if I start to get too stressed out in the planning process, then he would take my precious… I mean my binder… (Lol a little LOTR humor there) away from me, and he and I would get out and go do something fun that we enjoy. That way I can get my mind off the stressful things and remind myself of what is really important!
I hope this helps you get started on your journey to wedding planning! If you have any specific questions I would be more than happy to answer them! You can comment here in the comment section, or tweet them to me @kaleigh_blogs (Click Here to Follow me on Twitter). Also follow me on Instagram @kaleigh_d_a  where I post more things related to wedding planning, life and fun stuff as well!
I have a couple posts coming up here in the next few days to continue in this direction of getting organized in wedding planning! One will be about creating the ultimate wedding planning kit, and the other will be about apps and other resources to use throughout your wedding panning process! So definitely stay tuned and follow me on my social media accounts to keep updated about when those posts go up!